Lean apple pie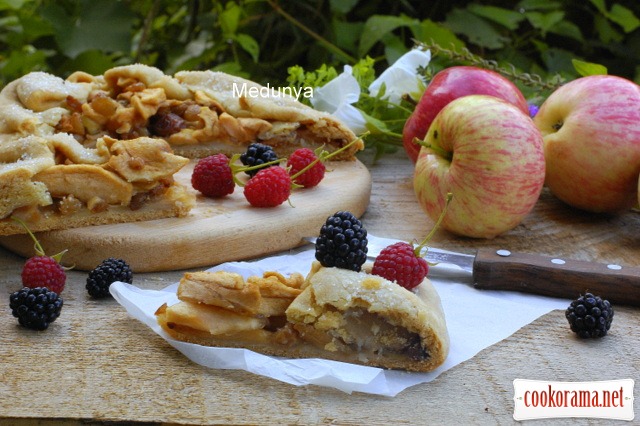 Ingridients
2 glass
0,5 glass
0,5 glass
1 tsp.
1 kg
3 spoon
4 spoon
50 g.
1 tsp.
1 tsp.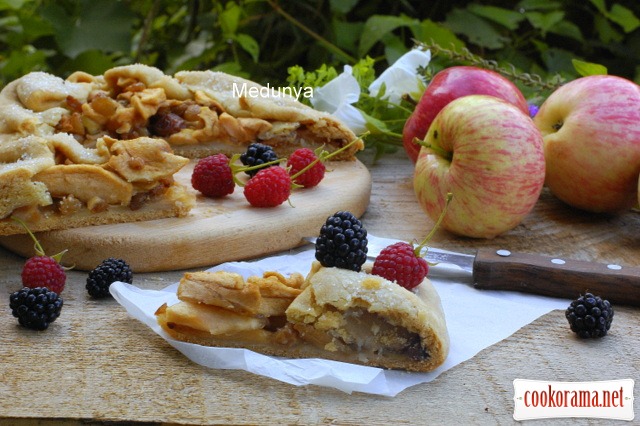 Considering that this cake lacks eggs, butter, cream, milk, margarine, ie pie is lean, and fir it`s assembly — it is very tasty. Crispy batter and juicy, flavorful toppings do their job — cake disappears from the table quickly. Lean can also be very tasty.

Preparation
Mix flour with 1 tbsp of sugar, salt, baking powder.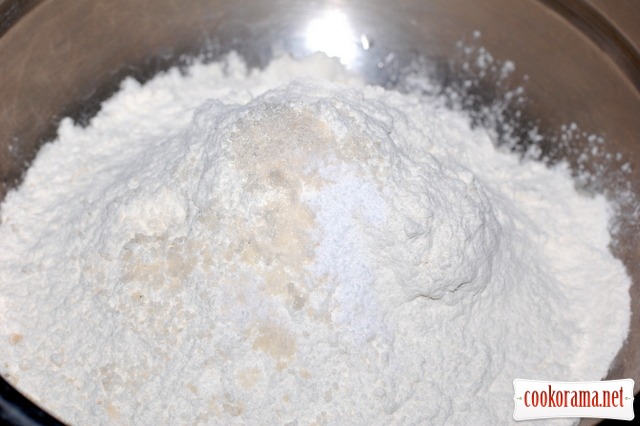 Mix boiling water with butter and make dough with this hot mass (that is, pour all in flour mixture and knead the dough quickly with a spoon).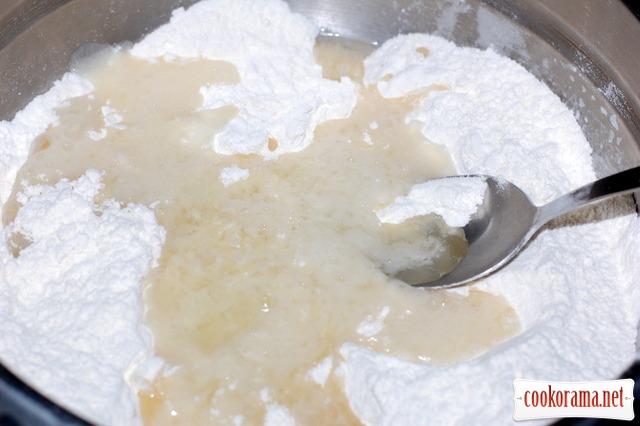 Let dough rest for 30-45 min.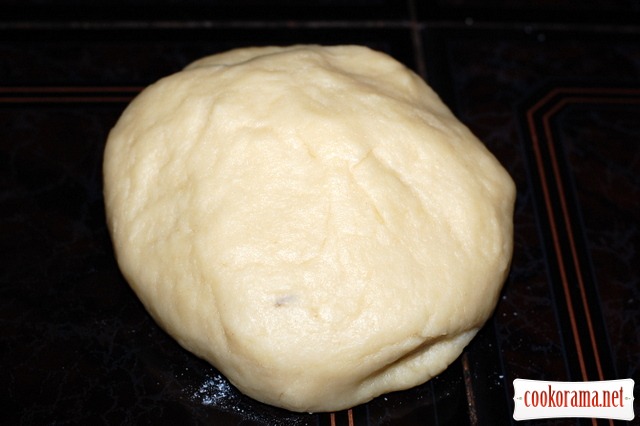 Meanwhile peel apples, slice it, pour rest of sugar and boil over low heat for 4-5 min.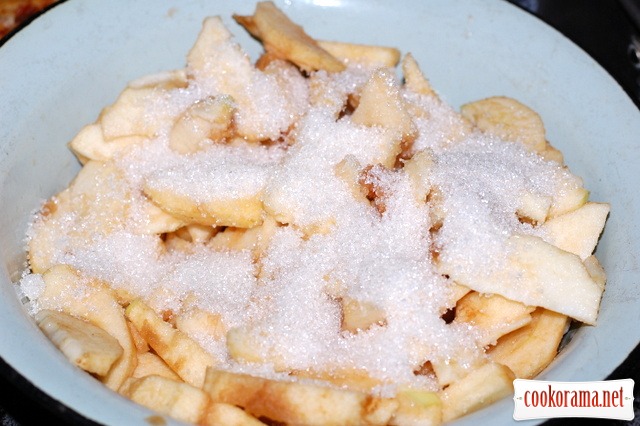 Strain resulted juice. Stir apples with washed raisins, cinnamon, lemon peel, starch.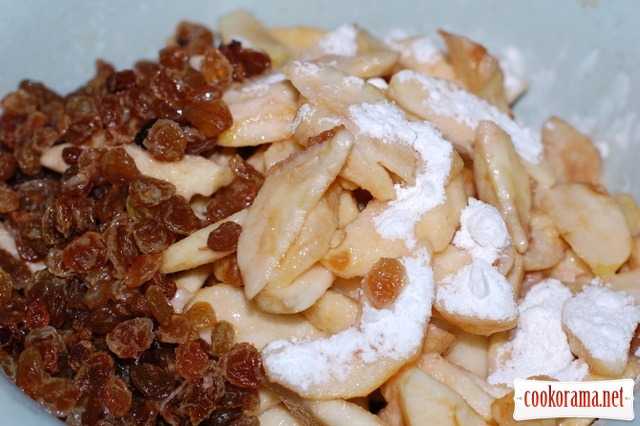 Divide dough in 2 parts. Roll each in circle of 0,3 сm. Put stuffing in center, leave from edge 4-5 сm empty from stuffing.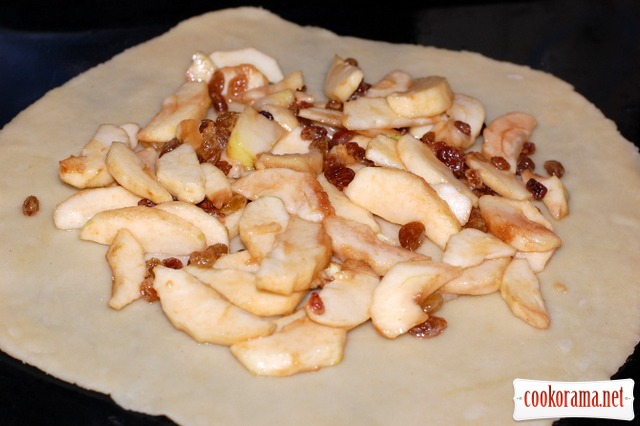 Wrap edges on stuffing, forming folds. Grease top of dough with oil and sprinkle sugar. Bake for 35-40 min at 190 ℃.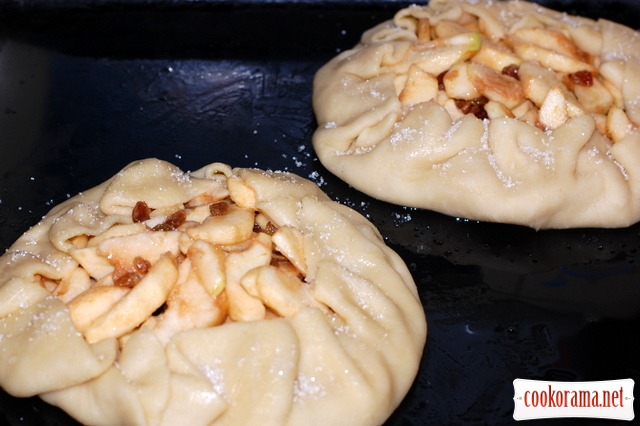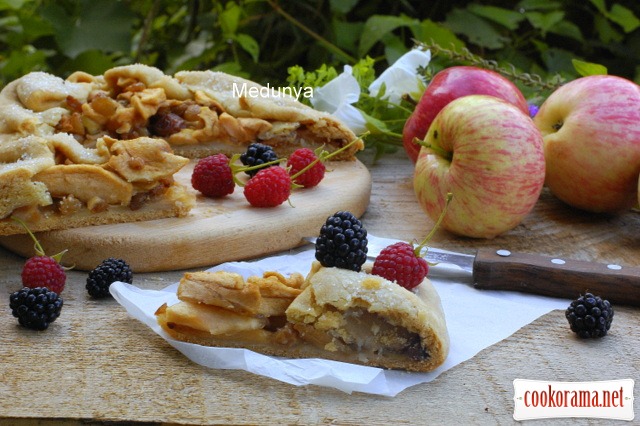 Bon Appetite!