Pie with apples "Try"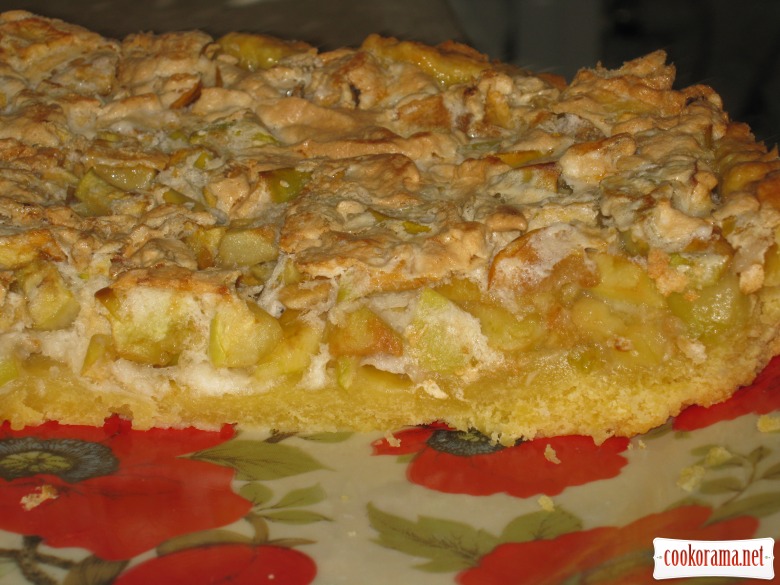 Ingridients
2 glass
6 spoon
100 g.
2 шт.
0,5 kg
1 spoon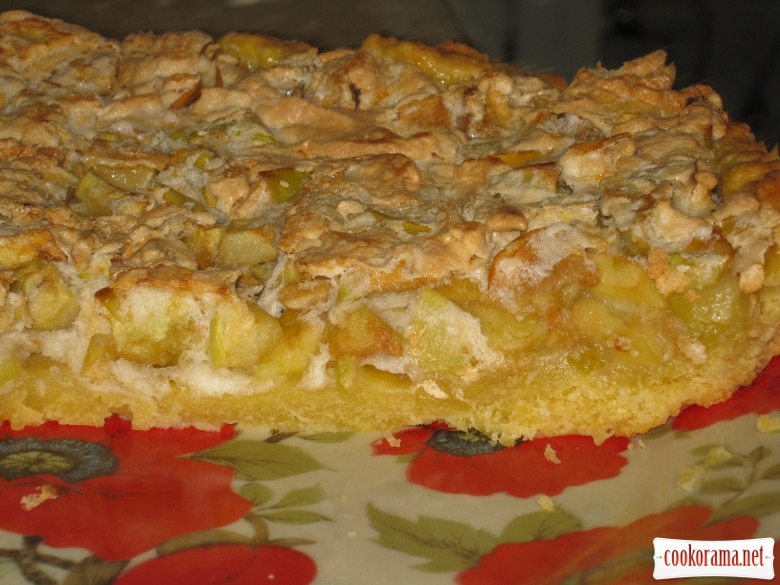 Delicate apple pie. In winter, fresh apples, you can replace with canned. Recipe was found in Soviet worker.

Preparation
1. Knead dough from, 4 tbsp of sugar, margarine and yolks.
2. Wash apples, dice finely.
3. Roll dough and spread it in greased with margarine cake form, poring edges at 1-2 сm height.
4. Mix egg whites into thick foam, gradually pouring 2 tbsp of sugar and starch.
5. Combine mixed whites and diced apples. Stir all well.
Spread mass in from with dough. Bake for 40 min at 180℃.
Taste pie with apples is ready. Bon Appetite!