Italian apple pie with custard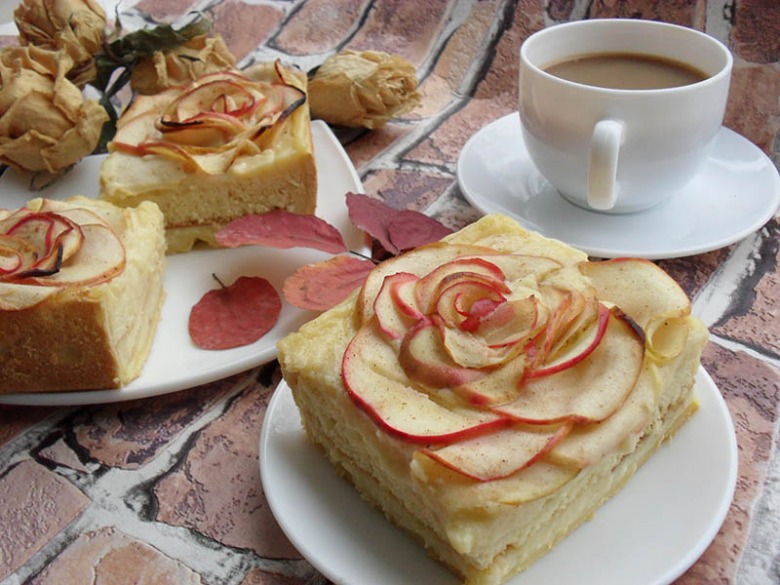 Ingridients
Base:
250 g.
250 g.
2 шт.
1 шт.
500 g.
20 g.
Biscuit:
4 шт.
120 g.
120 g.
10 g.
Filling:
1 l
4 шт.
300 g.
120 g.
50 g.
25 g.
Drenching:

peach liqueur (or apricot, 22%)

100 ml
4-5 шт.
Oh, how long I could not decide on this cake. But all the efforts spent on it are worth it!!!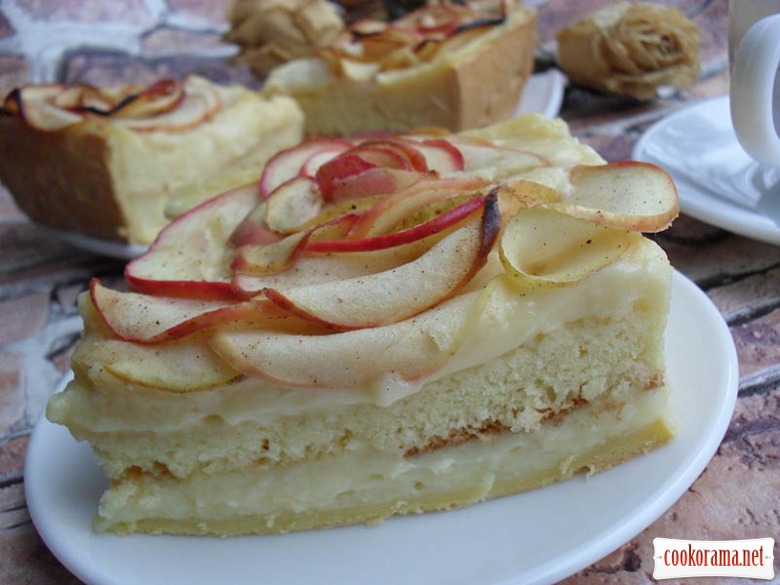 Preparation:
First, prepare the shortbread dough. For this room temperature butter mix with sugar. Add eggs and mix well. Add peel, flour, salt and mix it. For dough to be crumby, pour 1 tbsp of icy water. Knead dough, wrap in food film and put in the fridge for 30 min.
While dough is cooling, prepare custard. Add peel into milk and bring to boil. Mix yolks with sugar in bowl, add citrus juice and flour. Mix to get smooth mass.Pour boiling milk in egg mass, mix quickly, not to curl eggs. Bring mixture back in the saucepan and constantly stirring boil for another 3-4 min. Let the ready cream to cool,cover it with film.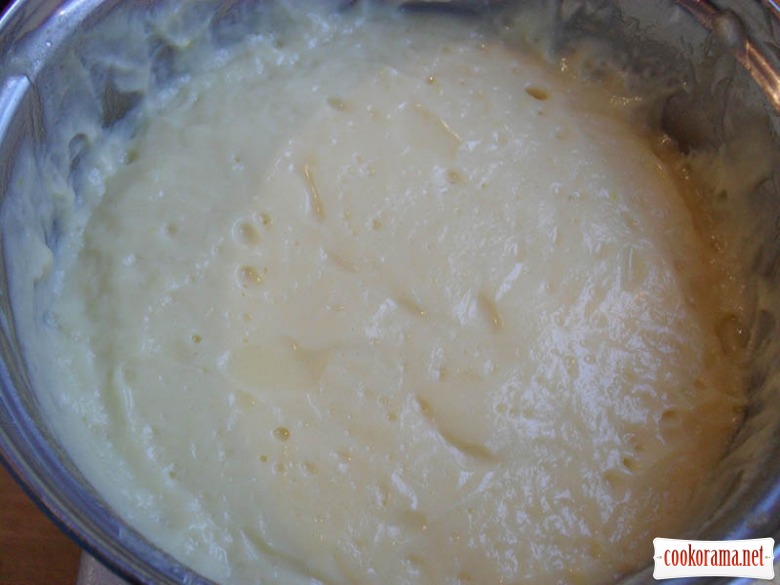 Prepare biscuit by your favorite recipe.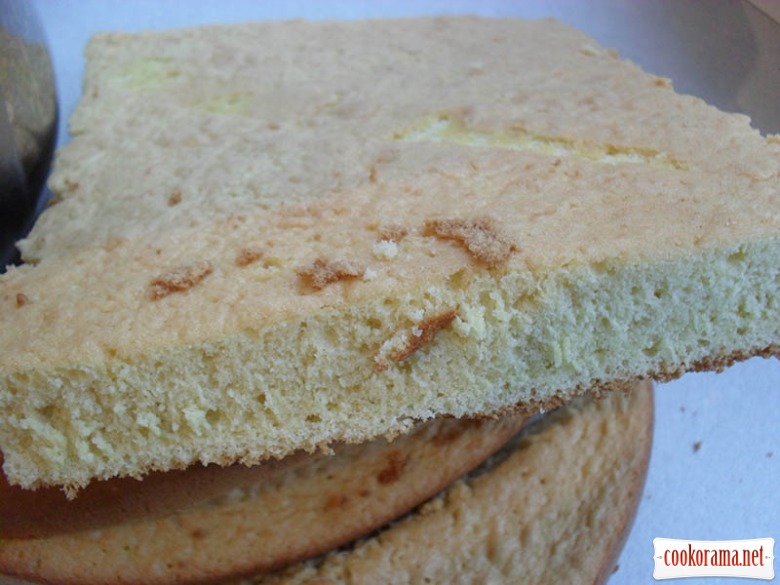 While biscuit is baking, prepare pie form. Grease it with butter, sprinkle with flour and put in the fridge.
When all is ready, begin the assembly of pie. Roll shortbread dough in 5 mm thick. Wound onto a rolling pin and gently carry over form. Cut off excess.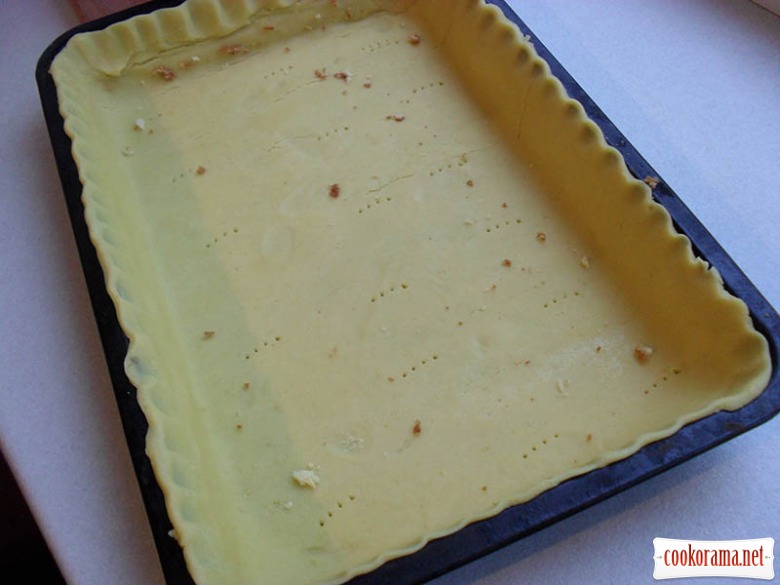 Spread 1/3 of custard. Slice biscuit and cover with layer of custard. Soak biscuit with liqueur. And again put a layer of custard.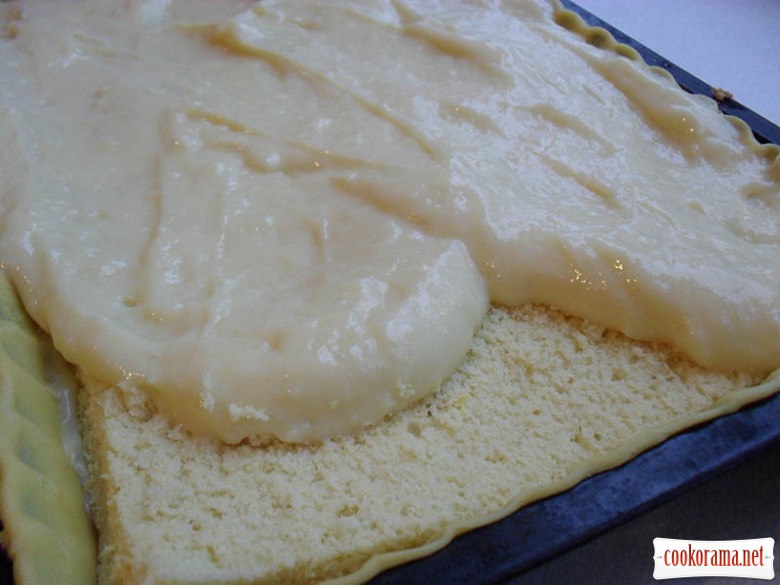 Decorate with prepared apples. Cut apples in half, remove cord and fill with thin slices with peel. Mix apples with sugar, cinnamon, lemon juice and melted butter — let it stay for 10-15 min. If apples are not soft enough and break when bent — put them in the microwave for 10 -15 sec.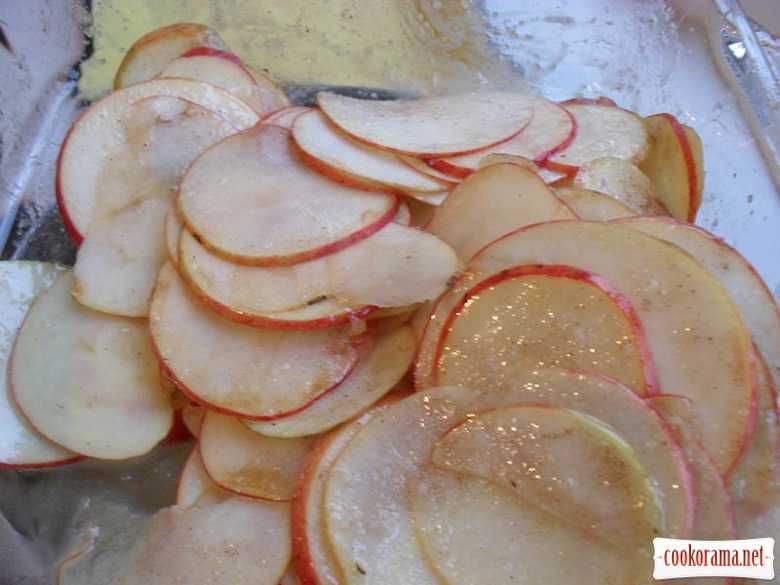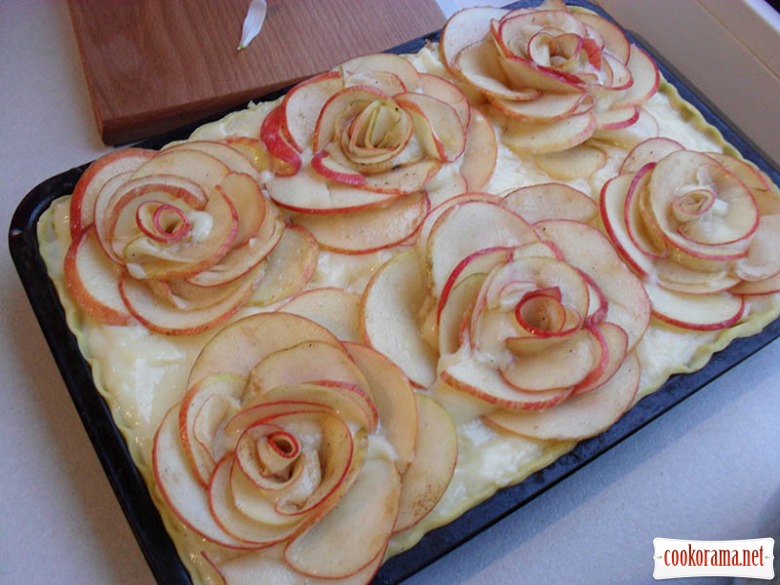 Bake till readiness at 190 C. Cool and take out.