Cheese cake with courgettes and cherry tomatoes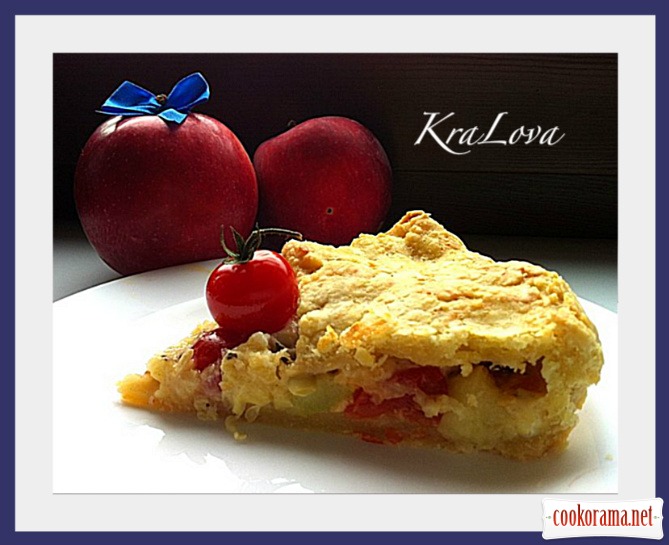 Ingridients
Dough
2,25 glass
0,5 glass
1 tsp.
170 g.
1 шт.
1/4 glass
Filling
2 spoon
1 шт.
1 шт.
500 g.
0,7 glass
0,25 glass
1 spoon
1 шт.
1 spoon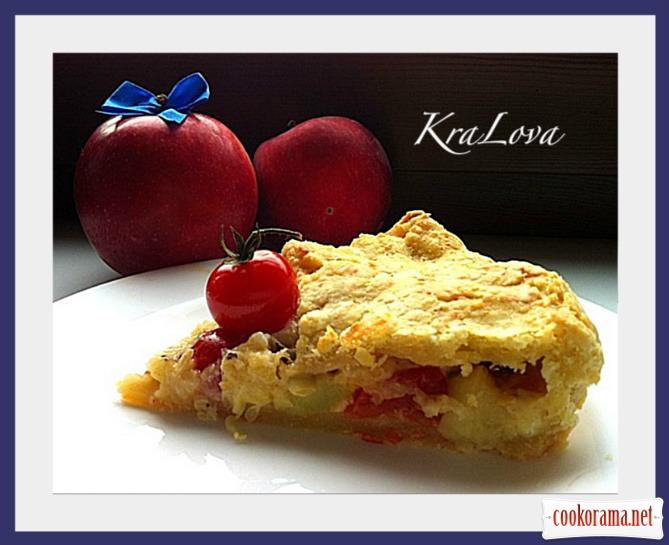 Very tasty, nourishing and just nice cake

Preparation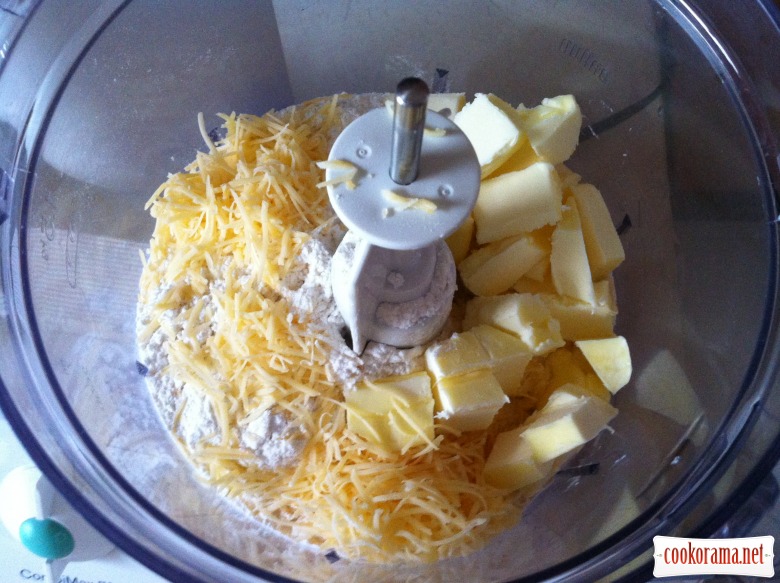 At first prepare dough. Mix flour, cold butter, salt, cheese.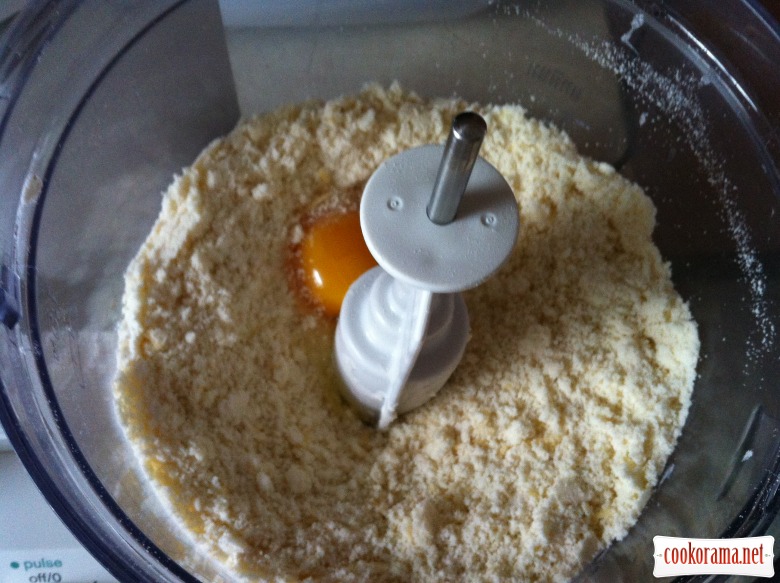 Add yolk. Stir well.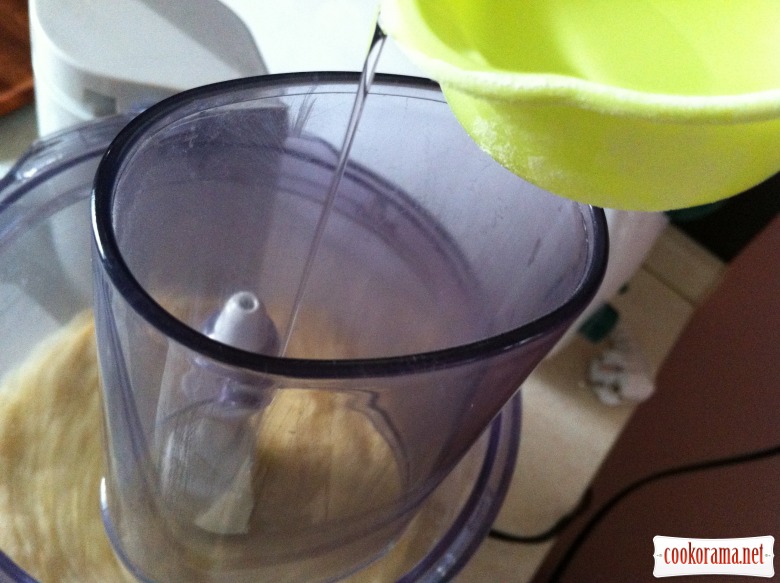 Constantly stirring, gradually pour water. I made quiet crumby dough. I f you want elastic, add more water.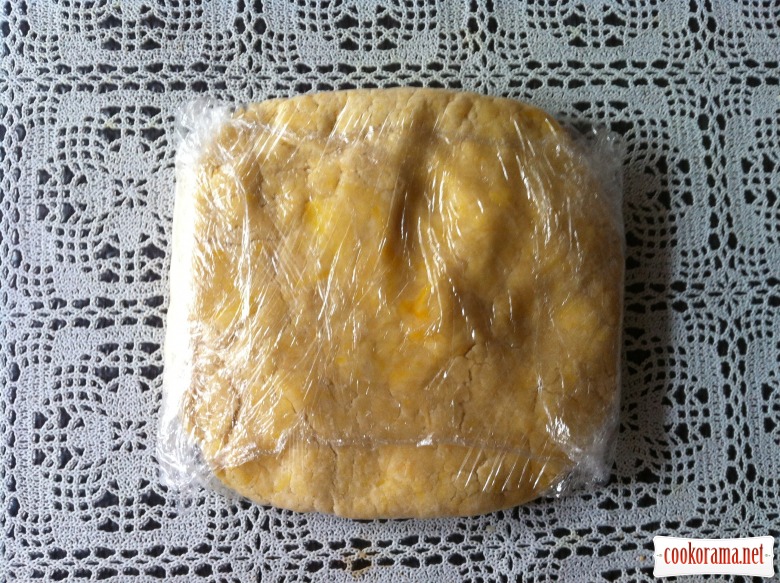 Spread dough in food film, assemble it, wrap and put in the fridge for 30 min.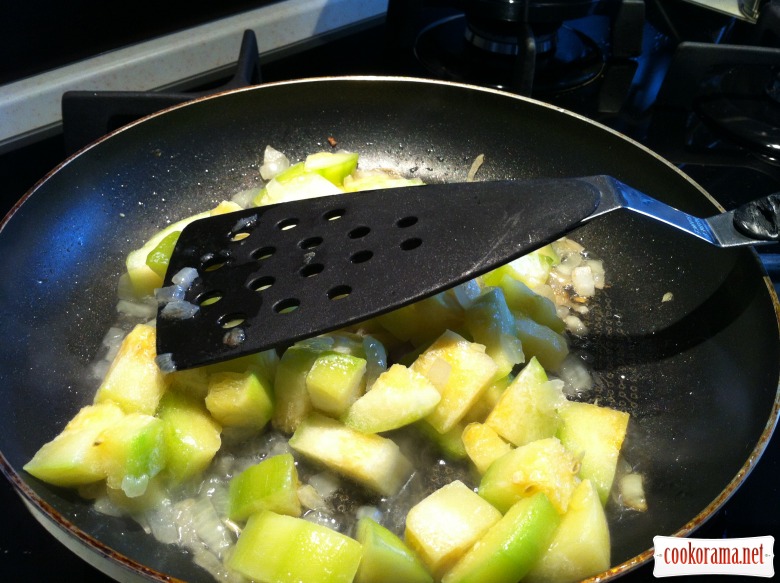 Prepare stuffing. Fry in olive oil for 3-4 min chopped onion. Add diced courgettes.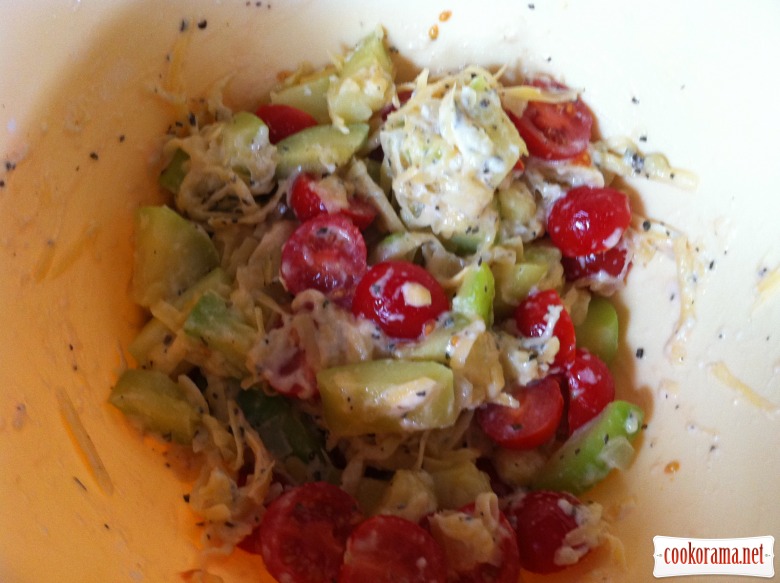 Cut cherry tomatoes in half, leave small spring for decor. Mix courgettes, tomatoes, cheese, basil, flour, sugar, salt, pepper.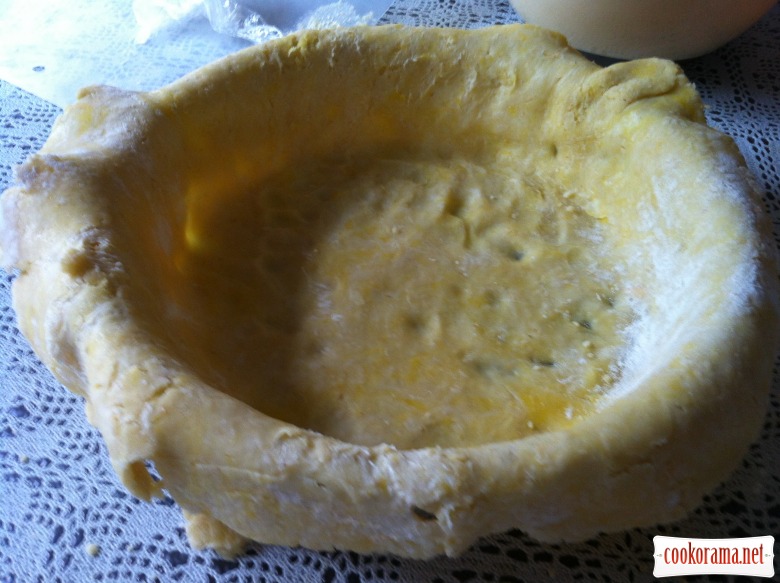 Take dough out. Roll in 5-7 mm thick on sprinkled with flour surface. Spread in greased with butter form.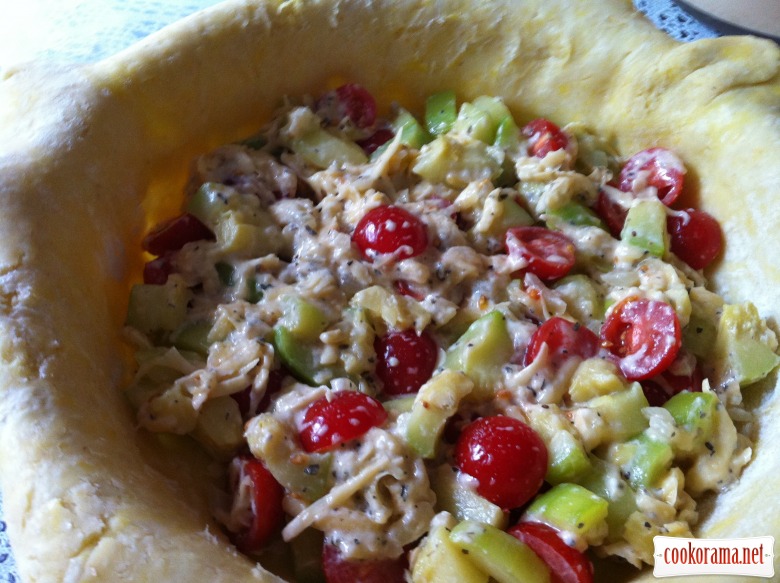 Spread stuffing on dough.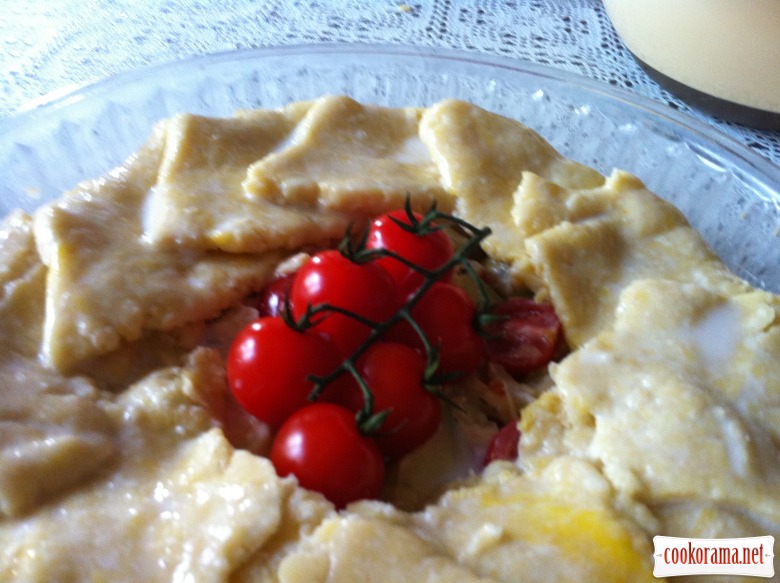 Turn the edges in. Put tomato cherry spring in the center. Put cake in the fridge for 20 min. After removing from fridge, smear surface of cake with mixture of cream and slightly mixed white.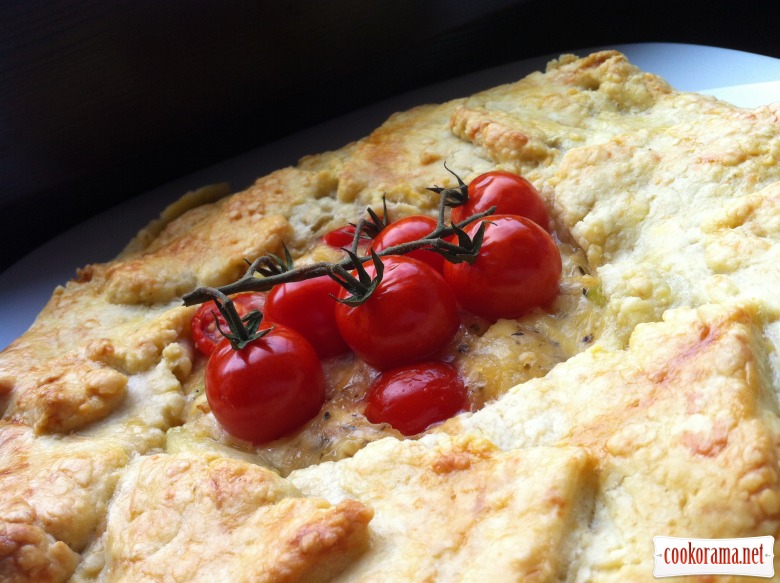 Bake in preheated at 190 ℃ oven for 45 min.
Top of recipe "Cheese cake with courgettes and cherry tomatoes"