Cake "Black Forest"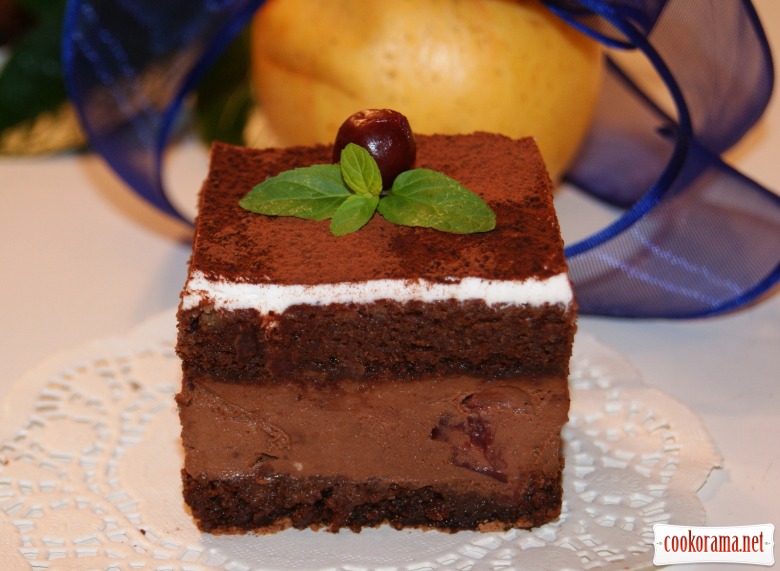 Ingridients
120 g.
400 g.
100 ml
8 шт.
130 g.
3 spoon
600 ml
4 spoon
1 g.

cherries (in its own juice, juice save)

250 g.
3 spoon
1 spoon
Very chocolate, very gently and very tasty! My recipe, although the idea from a Japanese confectioner, but the whole structure I changed because cakes based on our available products.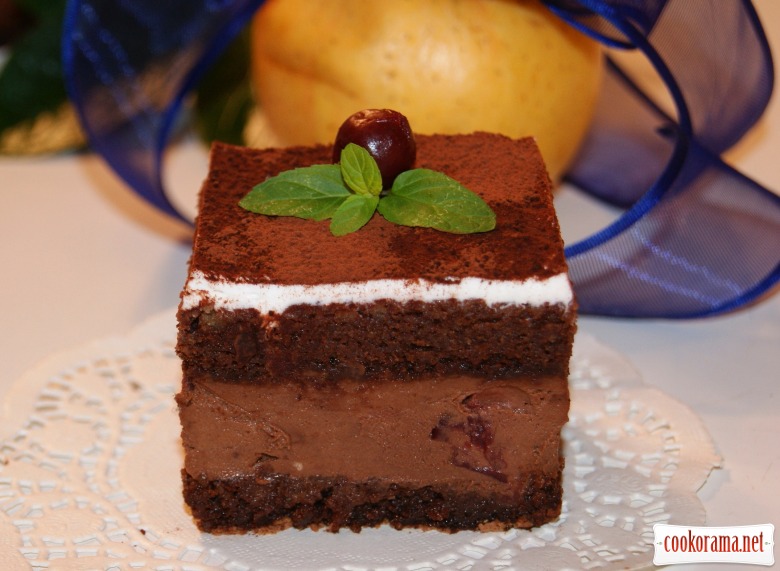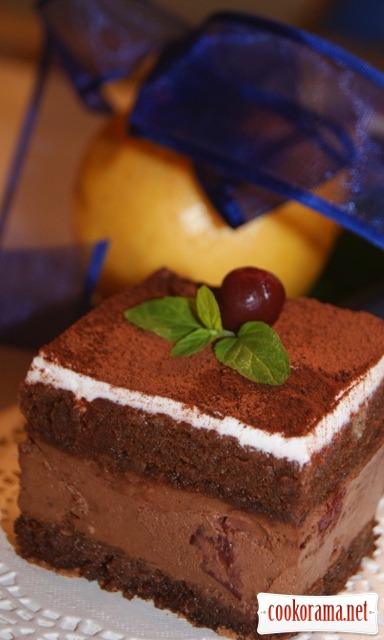 Preparation
Biscuit:
Separate whites from yolks.
Put chocolate 200 g in a saucepan, butter and water 100 ml and heat over low heat to dissolve all the ingredients, constantly stirring.
Remove from heat, cool a bit and add yolks one by one, stirring well each time.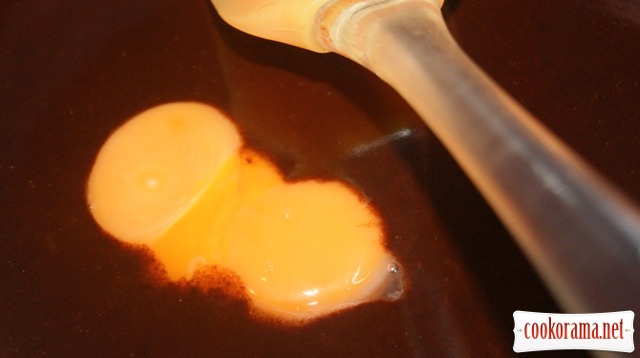 Mix whites with sugar in a separate bowl and add them in two stages in chocolate-yolk mass.
Carefully add crumbs (ground) mixed with almond flour.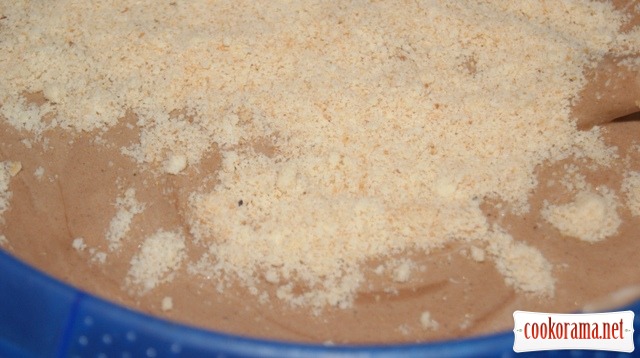 Spread mass evenly all over the sheet, covered with cooking paper. Bake in heated at 180 ℃ oven to readiness.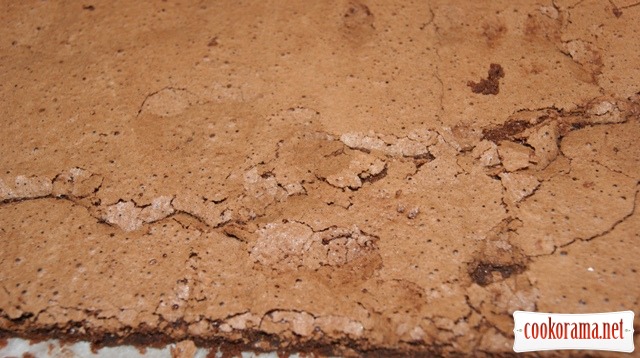 Cool it completely and cut in 2 flat cakes.
Syrup:
Mix cognac with 70 ml if cherry juice (which we have kept from cherries in own juice).
Cream popsicle:
Mix cream 600 ml with sugar powder. Put 200 g aside and place in the fridge.
Melt chocolate 200 g in steam bath, cool and combine with mixed cream (400 g).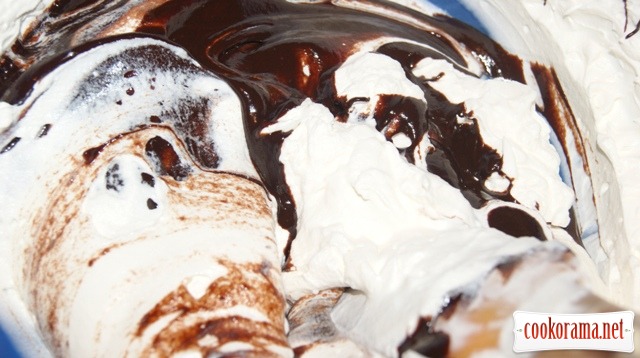 Assembly
:
Place flat cake in the culinary frame. Soak with syrup well.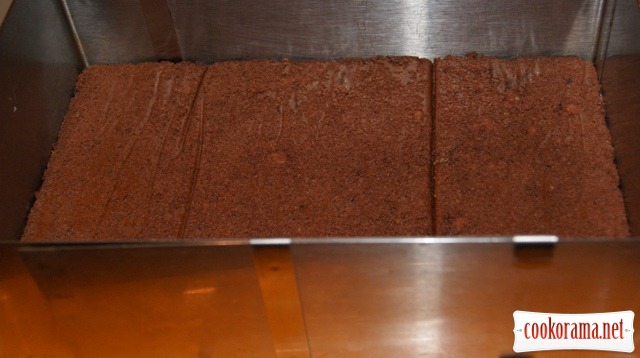 Evenly cover with chocolate cream popsicle. Top with cherry and press it in cream a bit.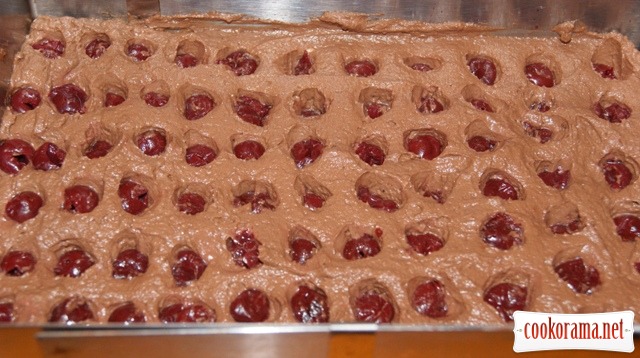 Cover with second flat cake, soak with syrup and smear with cream (200 g).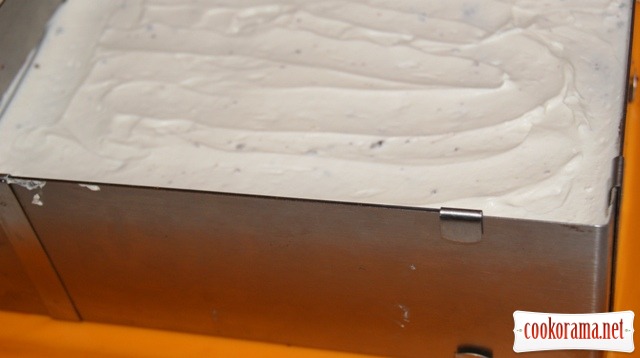 Put in the fridge and let it cool well. Cut in 12 portions.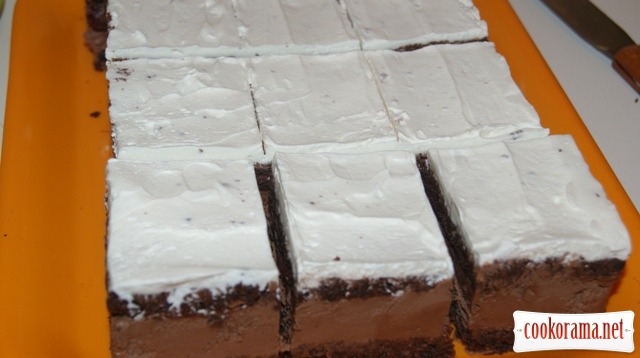 Cover with cocoa before serving, decorate with cherry and mint leave.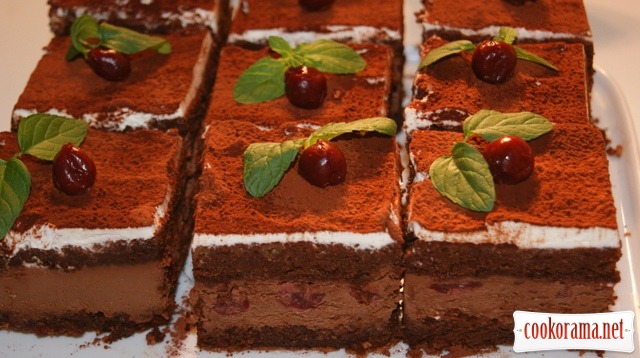 Bon Appetite!