Kuban garlic soup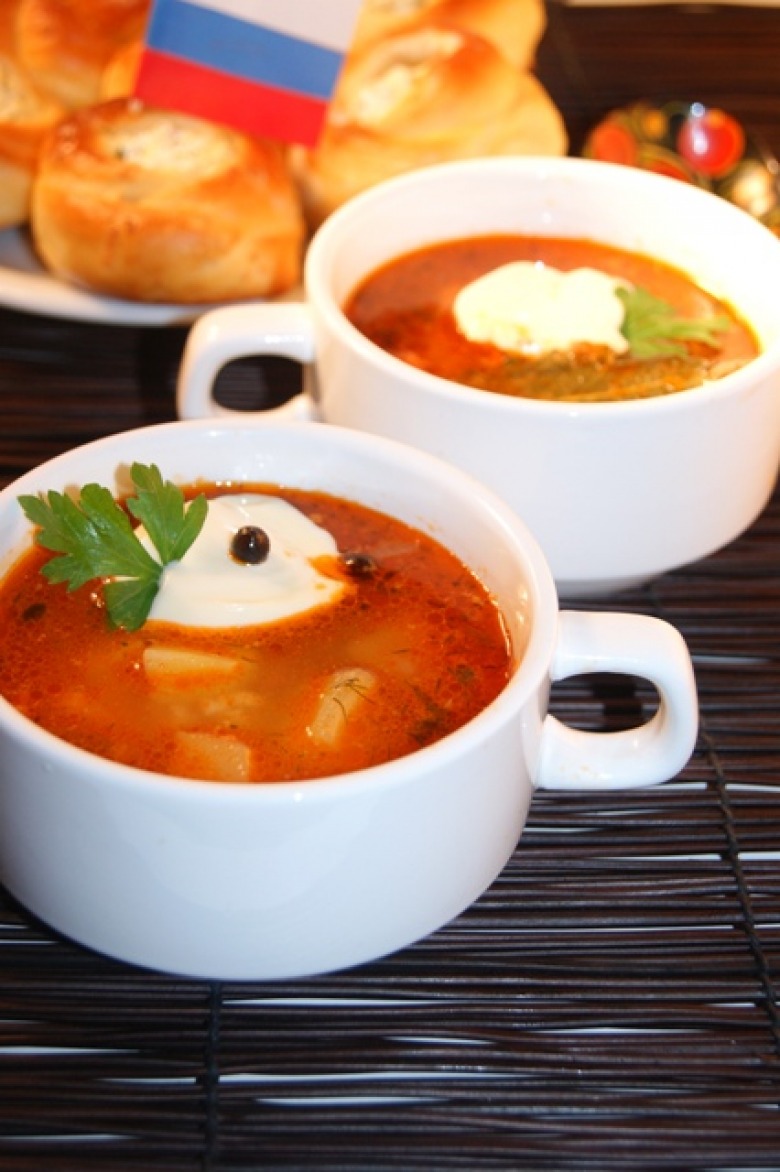 Ingridients
5 l
6 шт.
50 g.
500 g.
20 g.
1 шт.
40 g.
60 g.
3 шт.

meat (boiled, if desired)

300 g.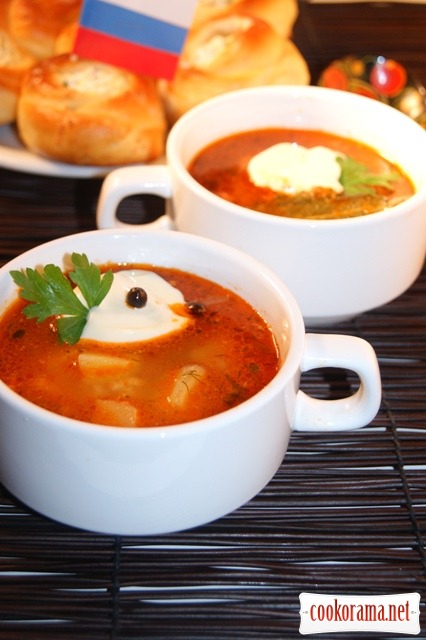 This is my husband's favorite soup! To taste it is a bit like soup kharcho, only in russian interpretation. Fragrant, hearty and very tasty, sure that your husband will be pleased, try it!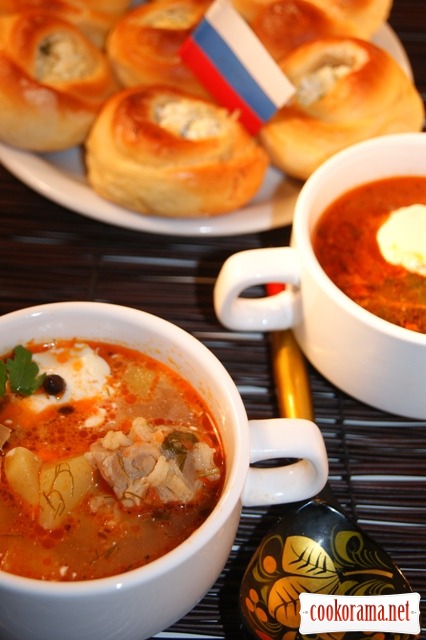 Preparation
Bring meat broth to boil.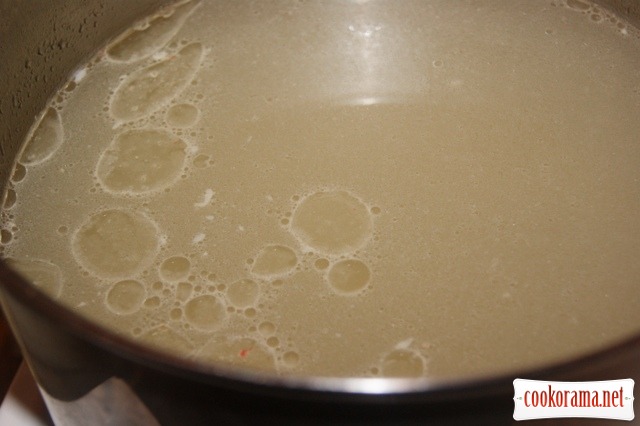 Throw sliced potatoes, half of garlic by whole cloves, let it boil for 5-7 minutes, then add rice.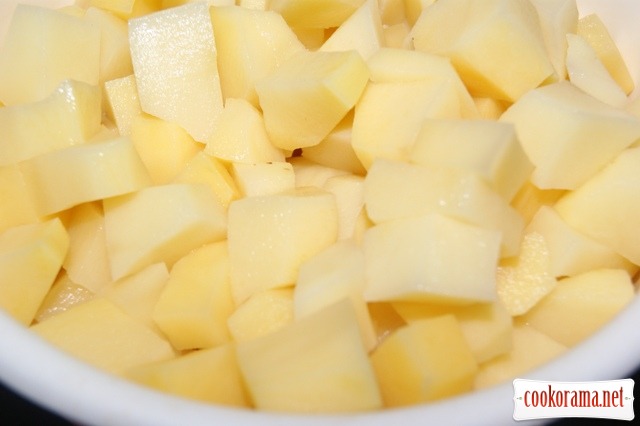 Prepare dressing:
Gently simmer in hot oil with chopped onions and sliced into thin circles garlic.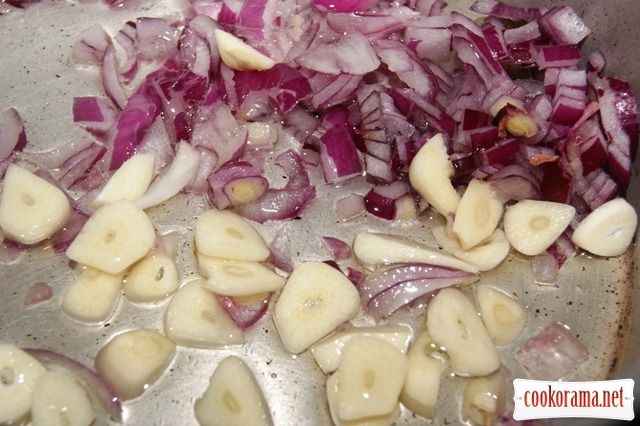 Add tomato paste and peeled and rubbed tomatoes, simmer for 5-7 minutes.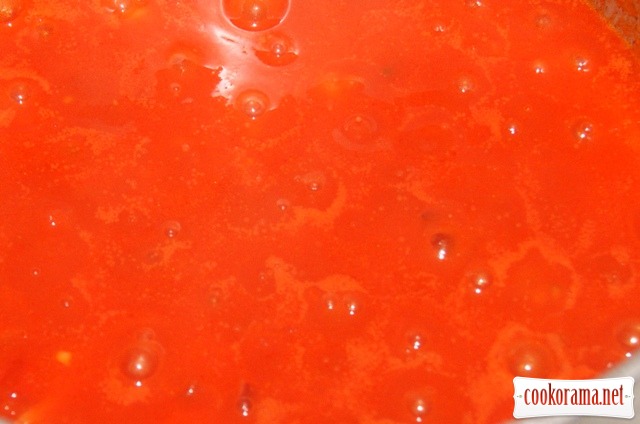 Check the readiness of potatoes, add dressing into the soup, let it boil for 5-7 minutes, add the bay leaf, allspice and let it boil for 2-3 minutes. Add chopped greens 1 minute before the end of cooking. Remove from heat and leave for 30 minutes.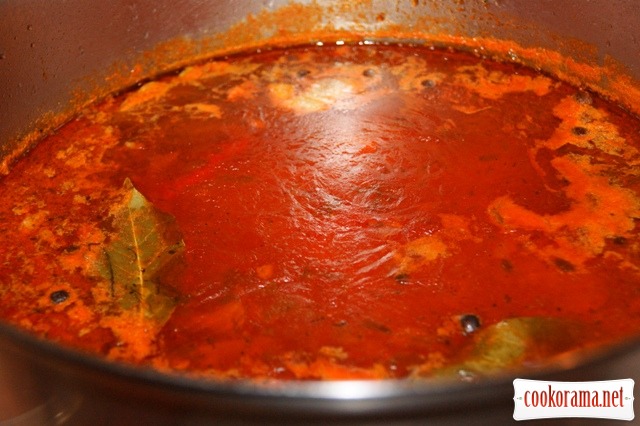 Serve with a piece of meat, sour cream, sprig of parsley and chilli (or with fresh ground black pepper). Bon appetite!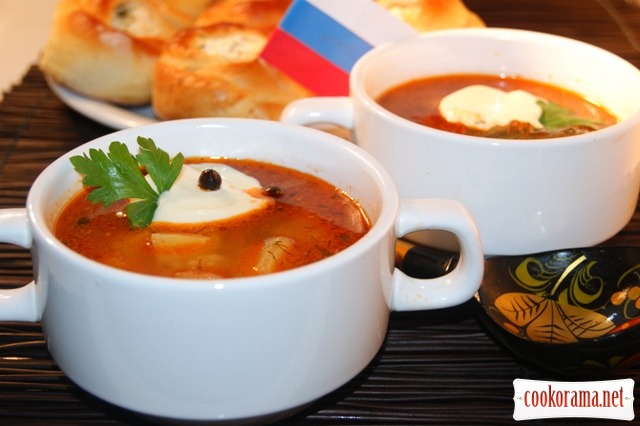 P.S.
If you cook the soup with pearl barley porridge, it should be cooked a lot longer and laid into broth before the potatos.