Vegetable soup in a bread bowl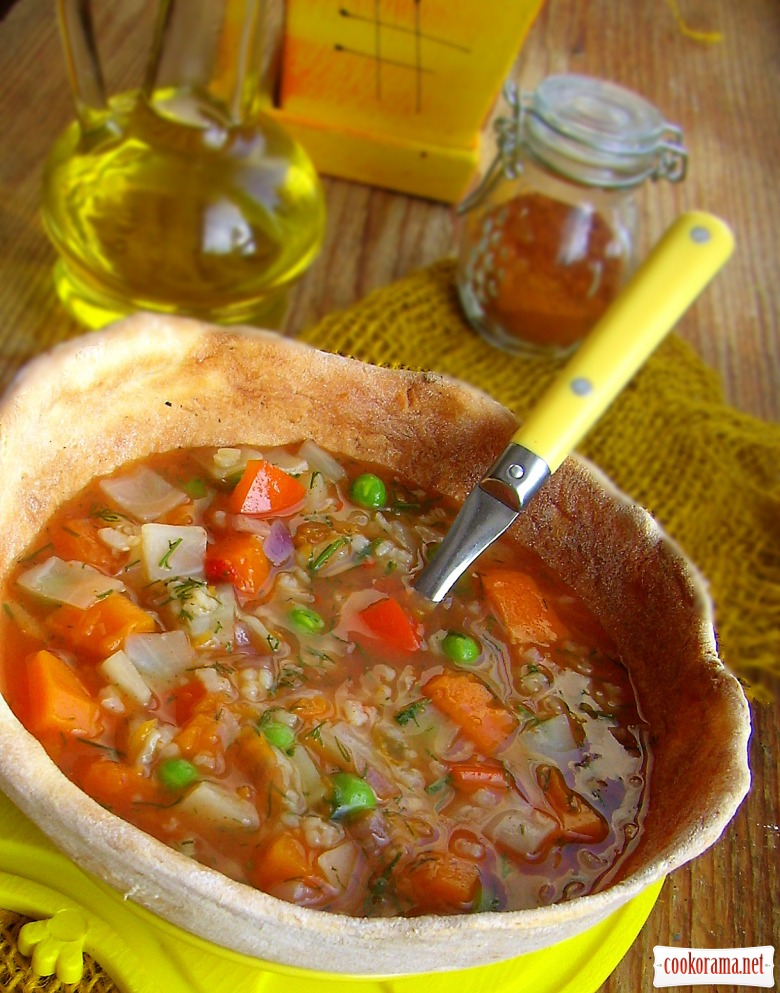 Ingridients
320 ml
50 g.
20 g.
550 g.
1 tsp.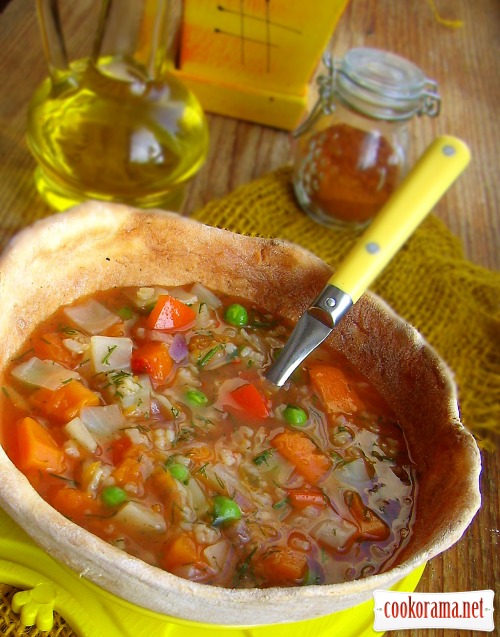 Preparation
Knead dough from these ingredients. It should turn out very pliable, pleasant in work.
Depending on what you are going to serve in bowls, find appropriate heatproof dishes.
Cover containers on top with baking paper.
Divide dough in few parts. Press each piece a bit and gently «stretch» on prepared dish.
If you want to get crispy plate, then thickness of dough should be about 3 mm, and if soft — 5 mm.
Heat the oven to 200℃, during this time the plates should «rise» a bit. And put to bake for 20-30 minutes until light brown
Carefully remove plates from forms.
These plates can be filled with everything you want, they are long to soak. I have simple vegetable soup.