Andalusian soup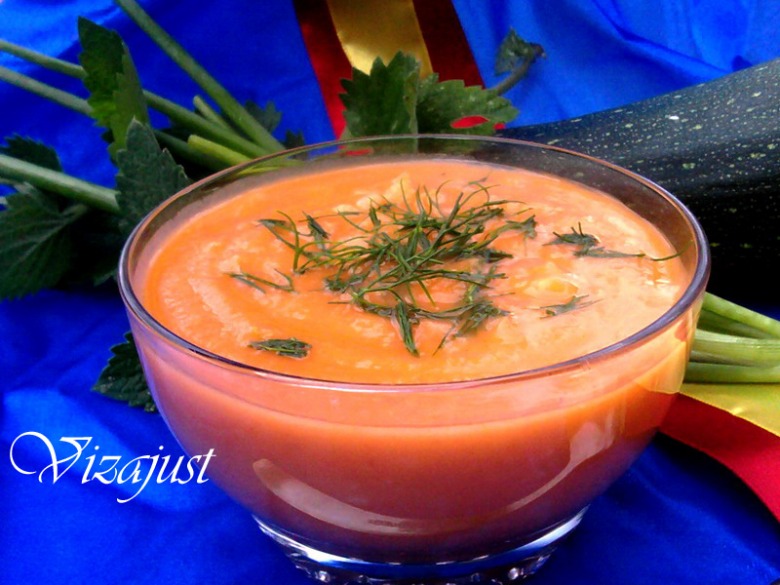 Ingridients
2 шт.
1 шт.
200 g.
1 шт.
50 g.
50 g.
40 g.
1 l
Today I had for dinner Andalusian soup!!! So fragrant, delicious and useful because it includes all useful seasonal vegetables!
Let`s cook!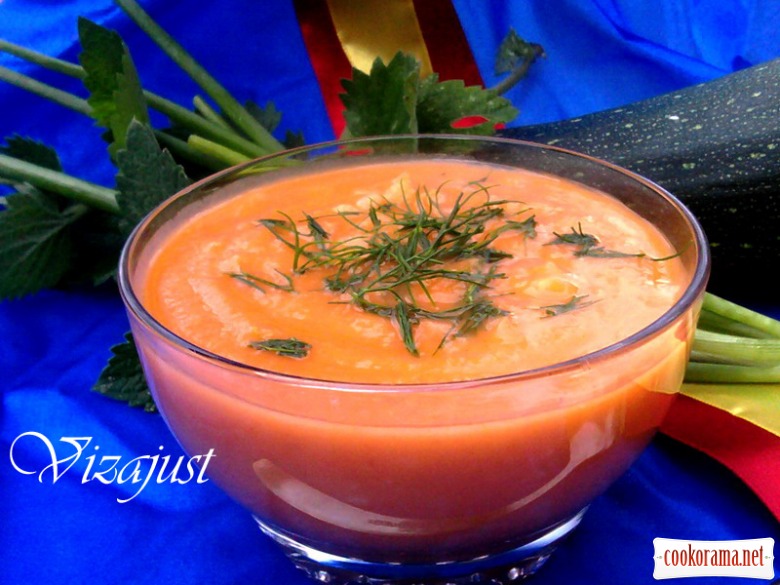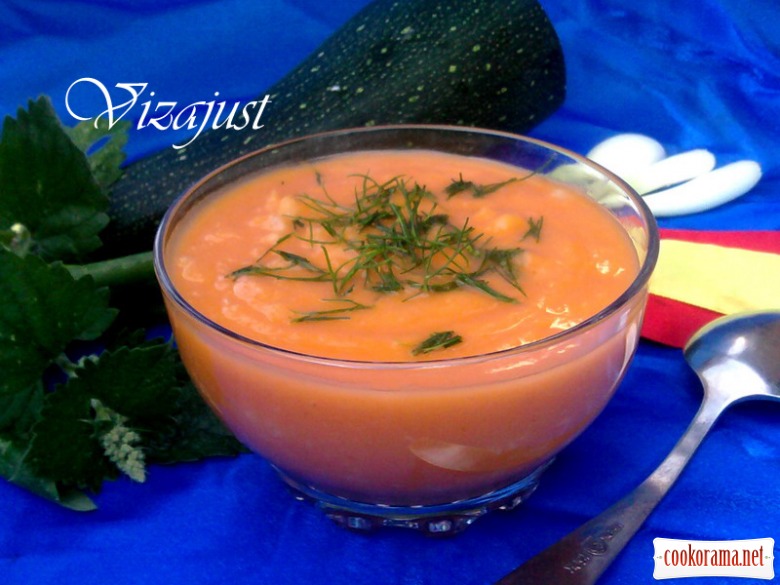 Preparation
— peel and dice onion, fry on melted butter till golden color (take a bigger pan).

— wash zucchini, peel and dice it too.

— peel and dice potatoes.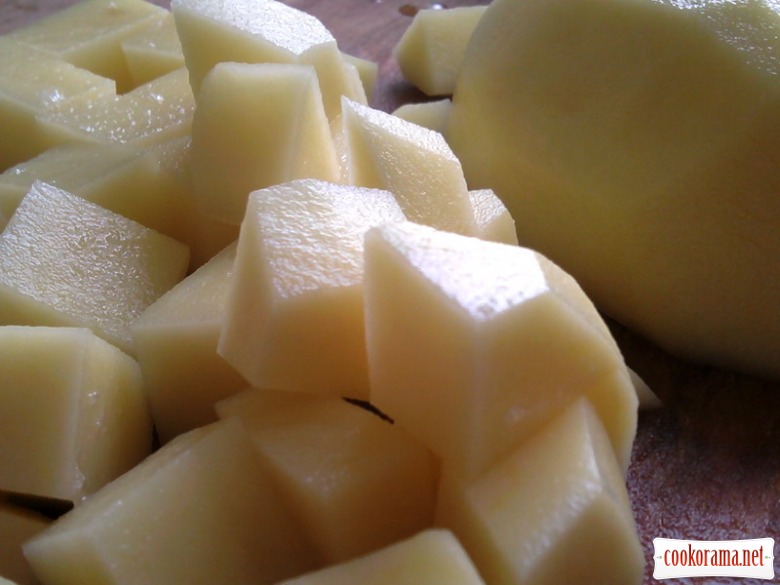 — add diced zucchini and potatoes to fried onion, also fry a little, then pour broth.

— pour broth gradually, the main thing is to cover vegetables, you can add rest after (I`ll mention it).
— cover with lid (on this stage it is more comfortable to pour in saucepan) and cook till vegetables are ready.
— separately boil rice till readiness (I think it is not necessary to tell how to cook it, but if you have any questions, I`ll write).
— boil tomato puree, add to oiled vegetables, put sour cream.

— mix well, add salt, chili and boil a little.
— here watch the thickness of soup, if it is necessary add some broth, it might be a bit liquid
— pour all this in blender and mix till smoothness, pour back in the saucepan.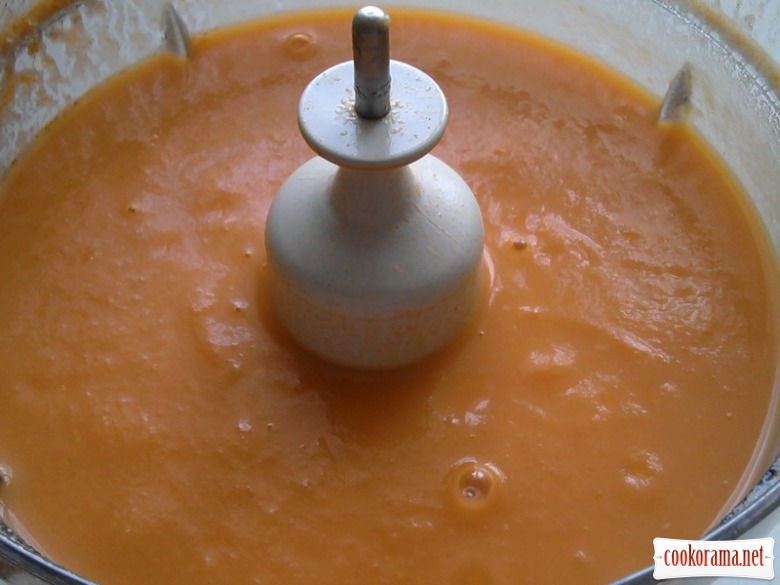 — add boiled rice and mix.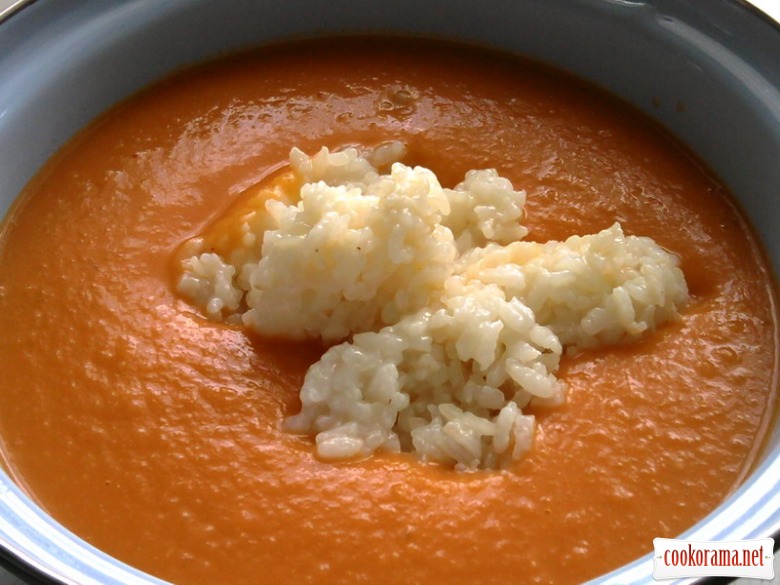 — sprinkle with greens (of course if you wish) and soup is ready.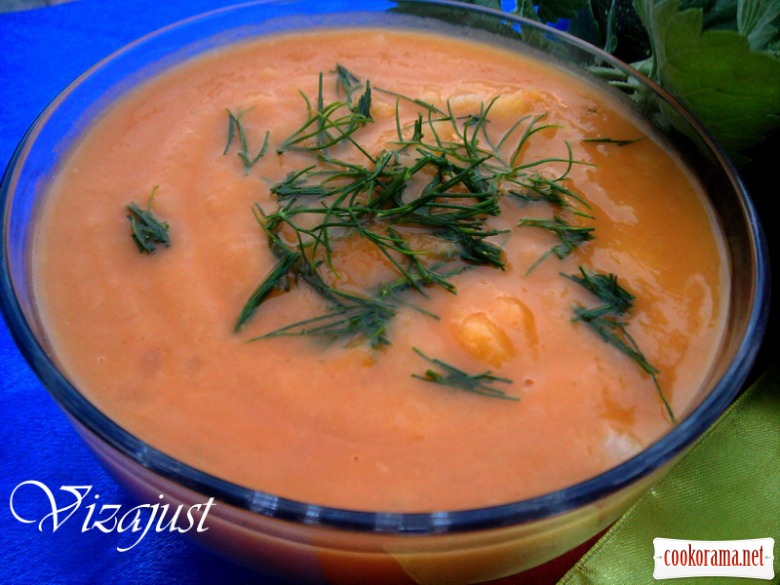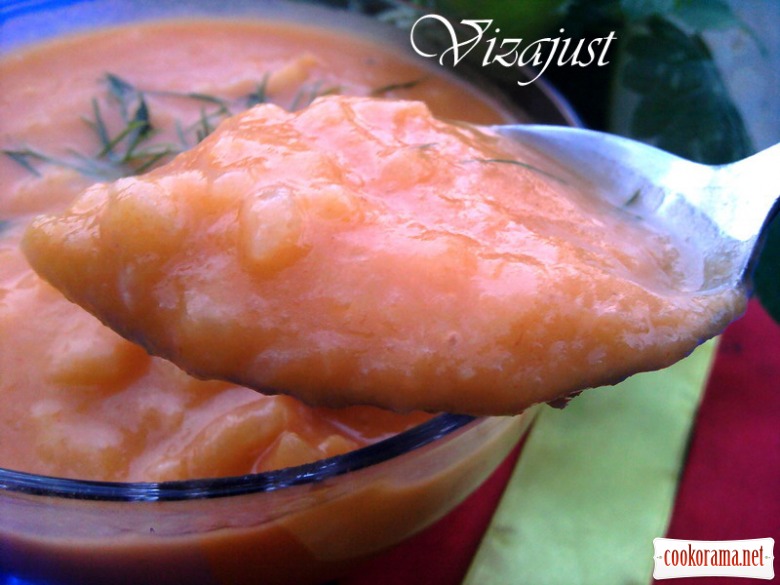 Bon Appetite!