Chicken casserole "Three Tastes"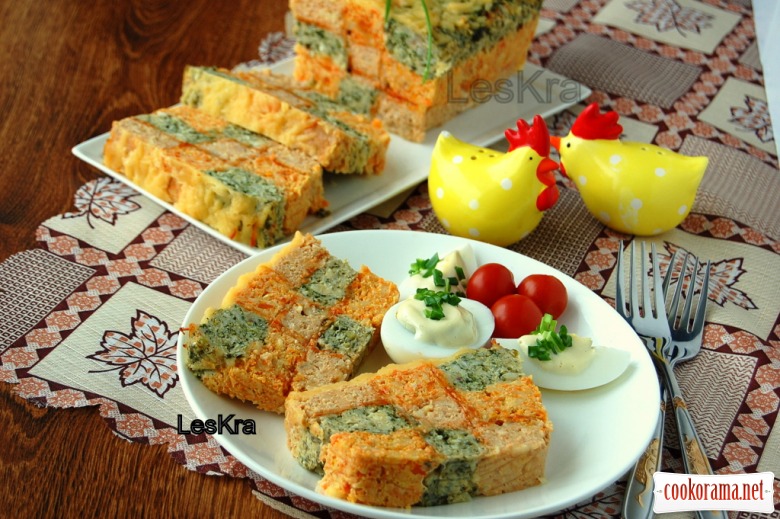 Ingridients
700 g.
60 g.
2 шт.
2 шт.
1 шт.
400 g.

seasoning for grilled chicken

10 g.
60 g.
60 g.
60 g.
2 шт.
40 g.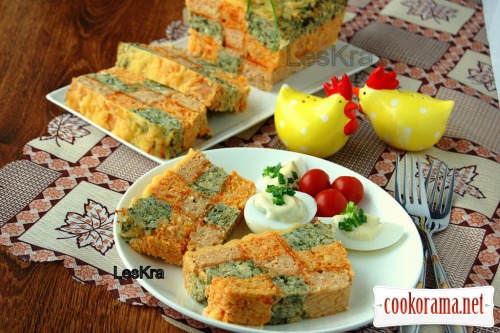 Gentle casserole with three tastes. Looks quite good on a festive table

PREPARATION
Mix chicken fillet with onion and garlic in blender, add yolks, sour cream, spices.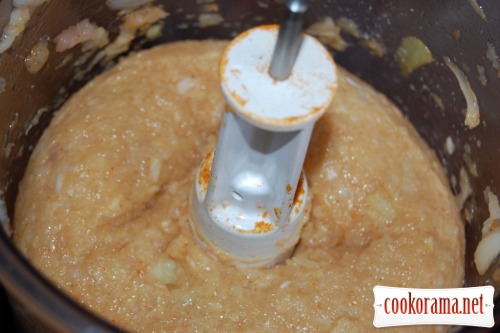 Divide mince in 3 parts. Grate the cheese. Divide it in 4 parts. To one part of mince add chopped greens, squeez from excessive liquid spinach puree and 1 part of grated cheese.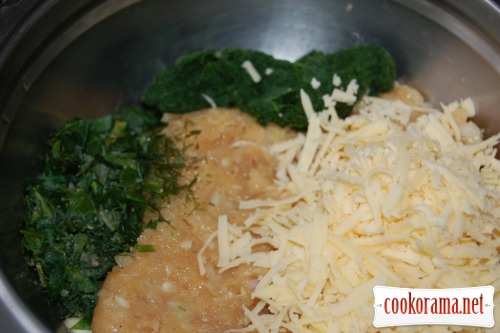 Chop the other part again with boiled carrot, add part of a hard cheese, coriander and nutmeg.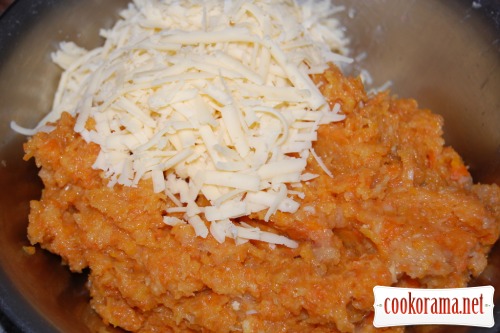 To the third part add minced hot ketchup and cheese.
Each colored mass divide into 3 parts and form a cylinder from each.
Take covered with a baking paper form (10х20 сm), and spread one by one colored meat cylinders. In one line — 3 strips. From all sides sprinkle strips with a thin layer of paprika. In the next row also put three strips, but change the order. Make 3 rows of this way. Bake at 180℃ for 30 min. Then sprinkle with hard cheese and bake for another 5 min.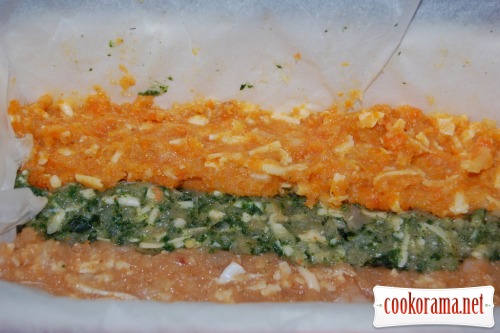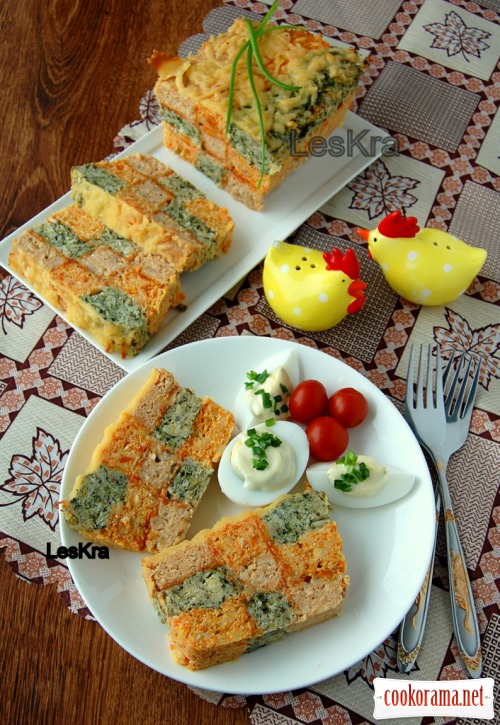 Bon Appetite!