Meat baked in cinnamon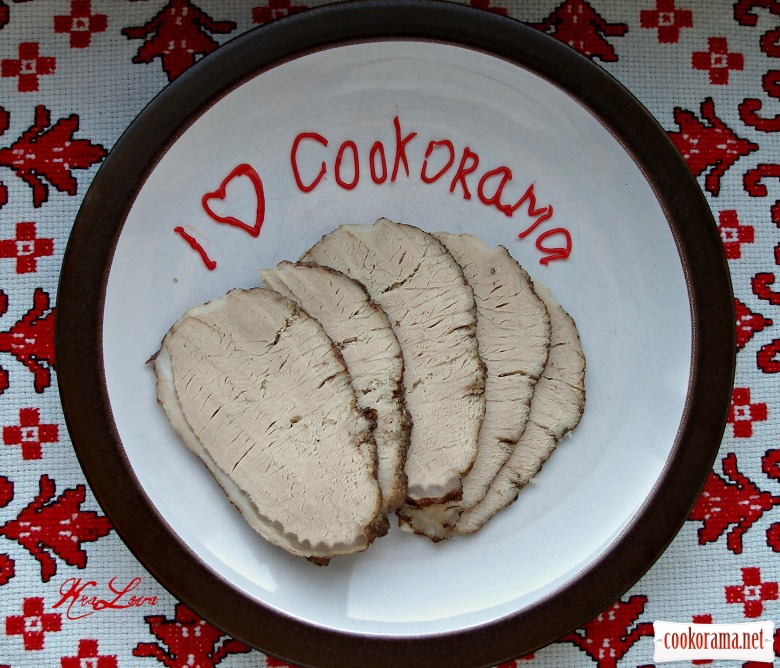 Ingridients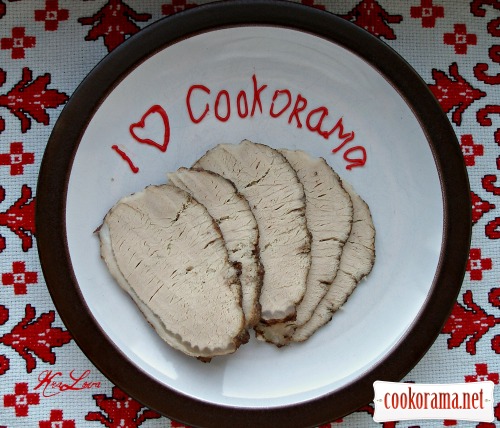 I love cinnamon, but not primarily in apple pies (although in them too), иге in meat. This recipe is very simple, but the taste of pork turns out fantastic. And what a flavor…

Preparation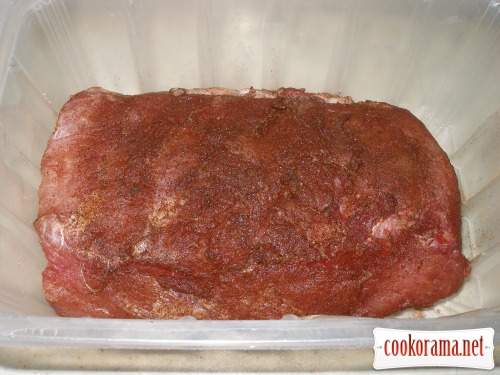 Rub meat with salt, cinnamon and pepper. I sometimes bake with salt, cinnamon and coriander — also turns out very interesting taste.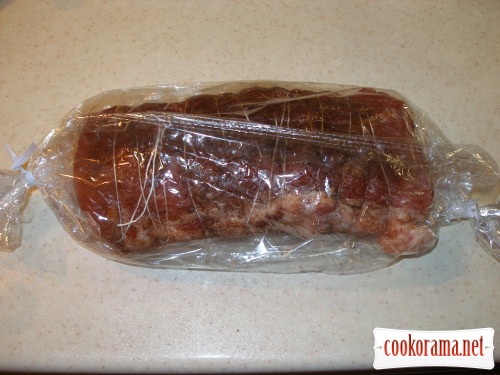 Wrap fillet with thread. You can bake in foil (then open it, to get crust), but I love in baking bag. Bake at 200 ℃ for 45-60 min.
Very important not to over bake dish. Exactly this piece was ready in 45 minutes.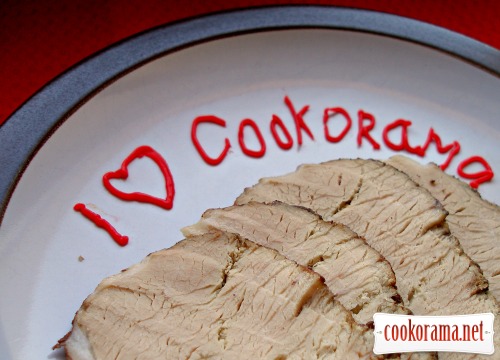 Believe me, meat is very tasty!