Baked meat with apples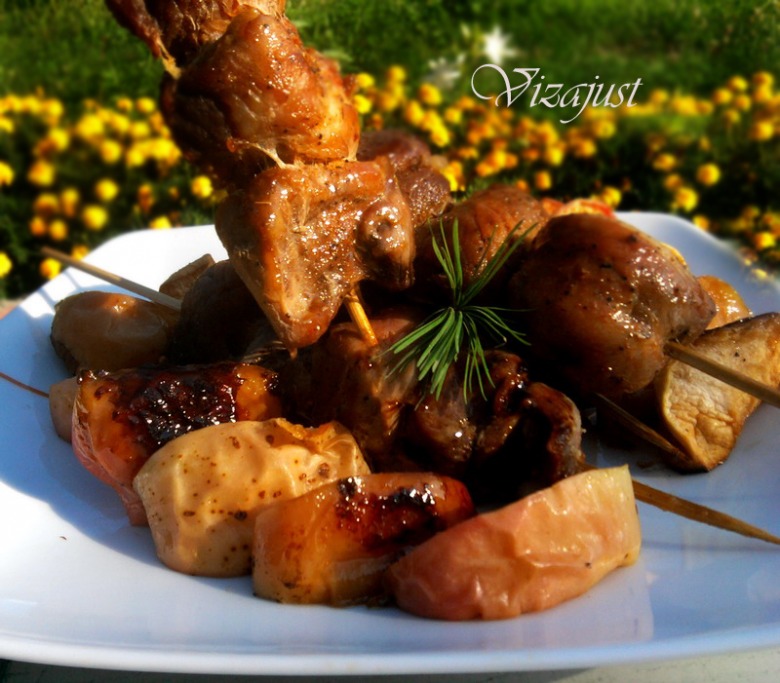 Ingridients
Duck with apples, and meat with onion… Sometimes want to move away from the usual recipes and try new and unusual combinations of flavors!
Try to cook pork with apples!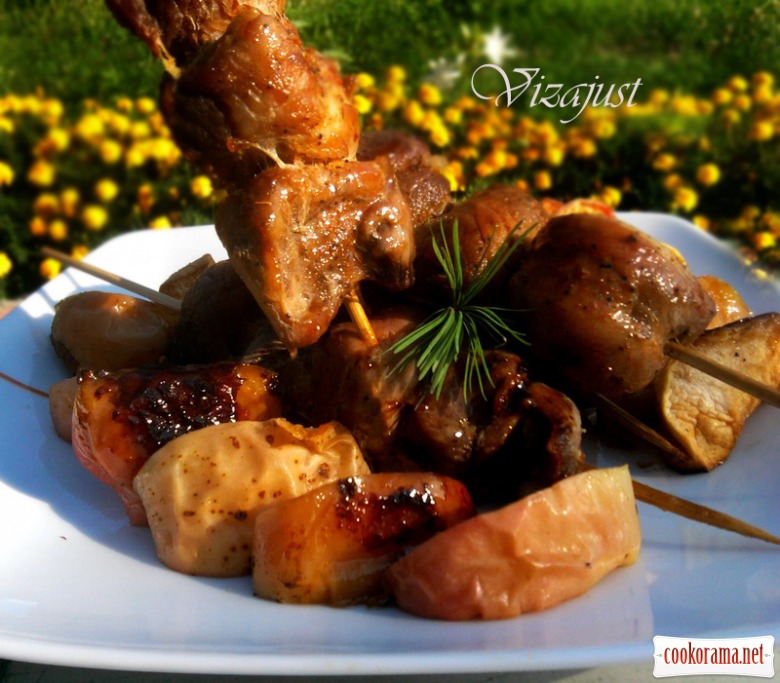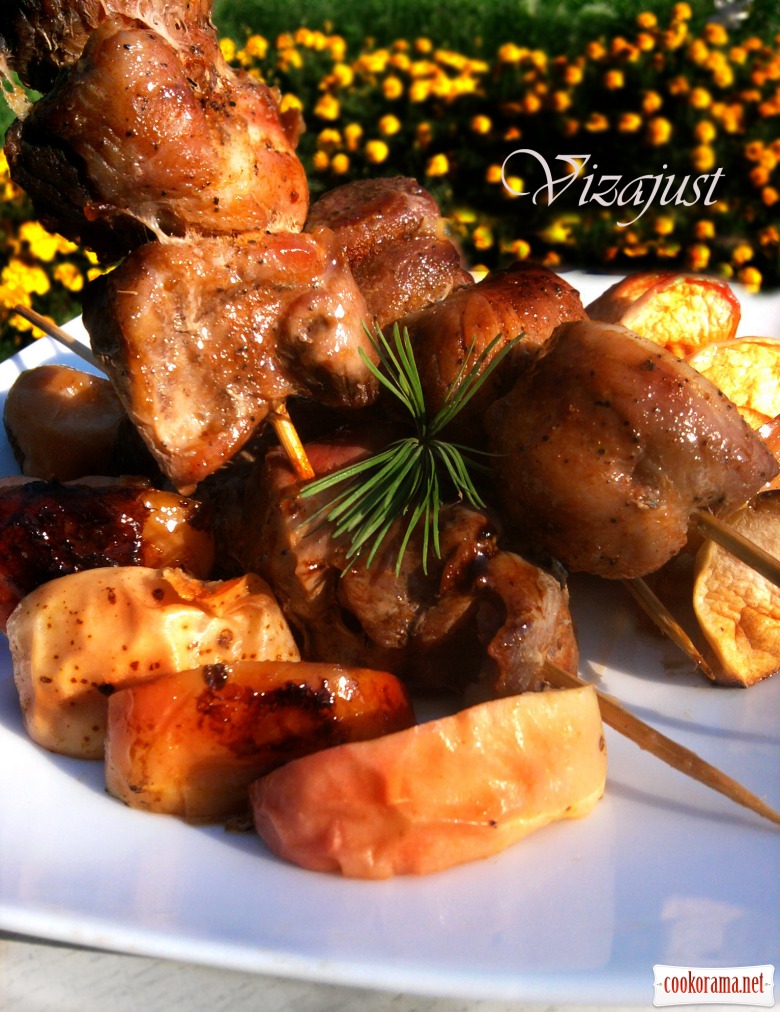 Preparation:
— wash meat and cut into pieces.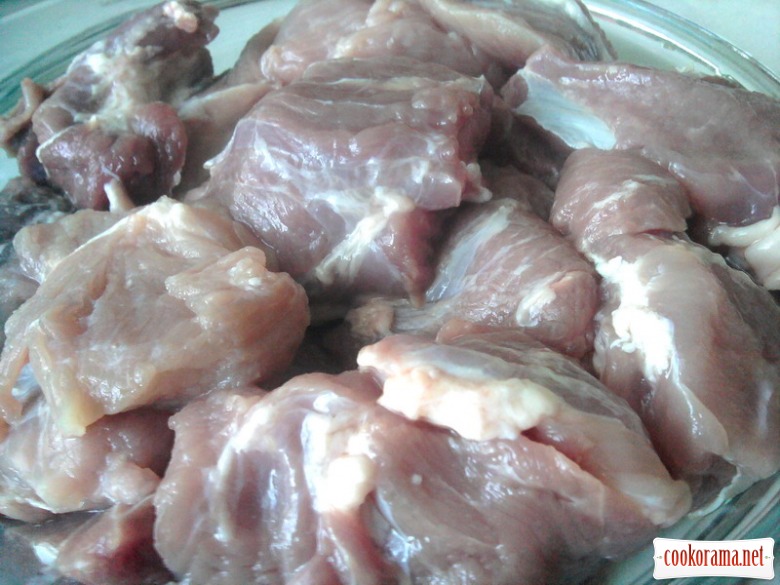 — add salt, pepper, pour a bit with oil, let it marinate.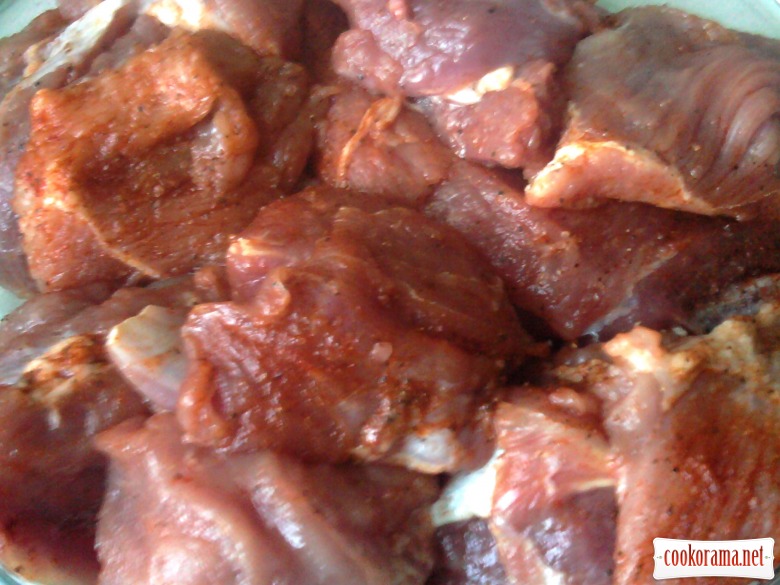 — put pieces of meat on wet wooden skewers, spread on a covered with foil form.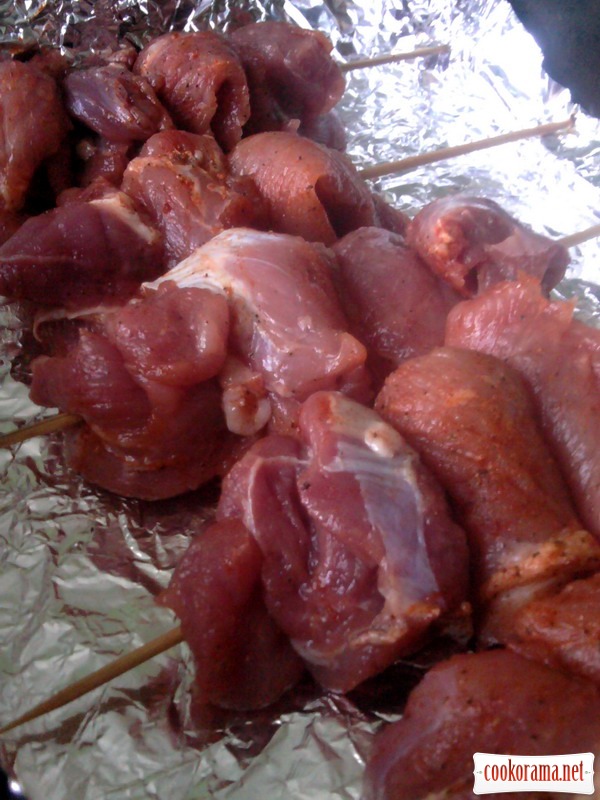 — wash the apples and cut into slices without core.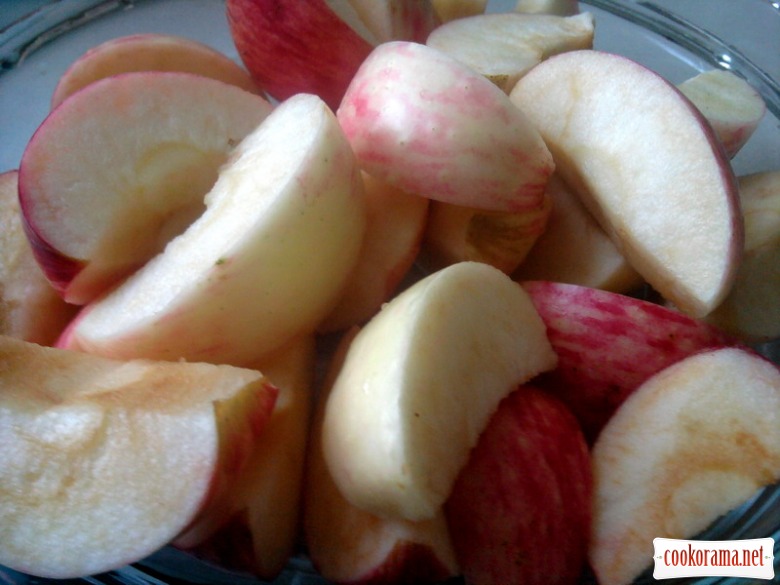 — spread with meat.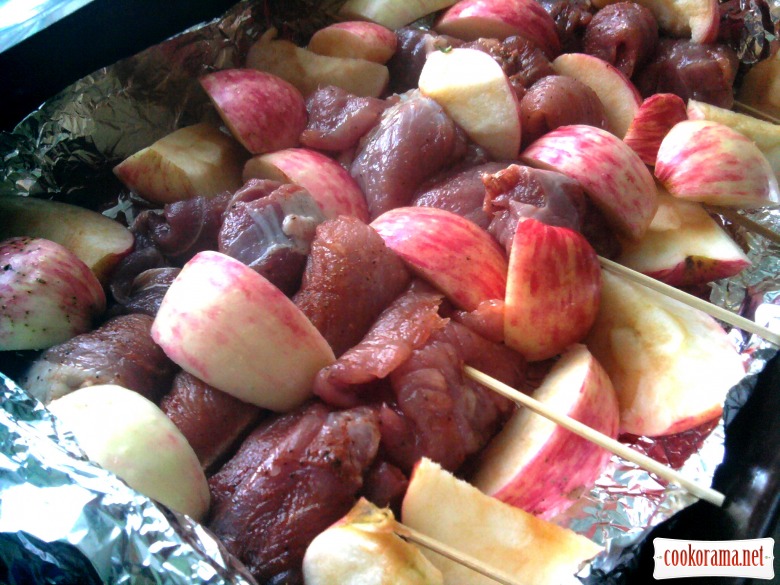 — put in the oven at 200℃ and bake for 30-35 min.
— serve with baked apples…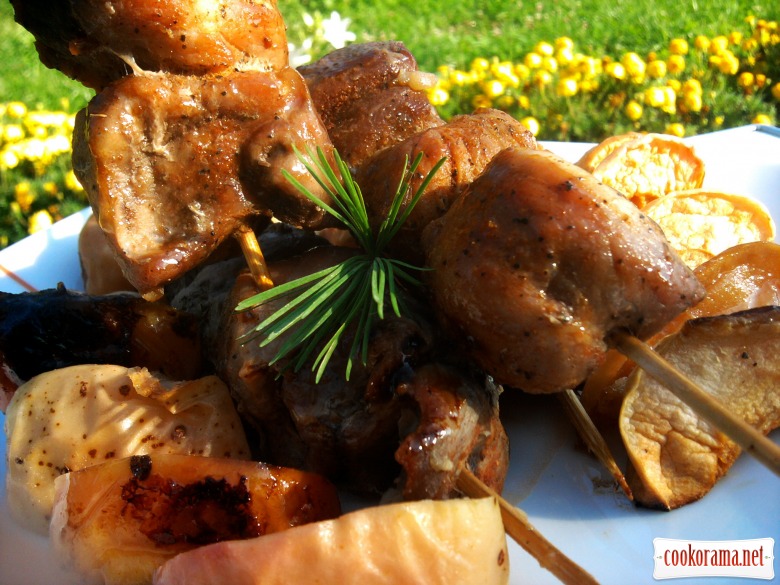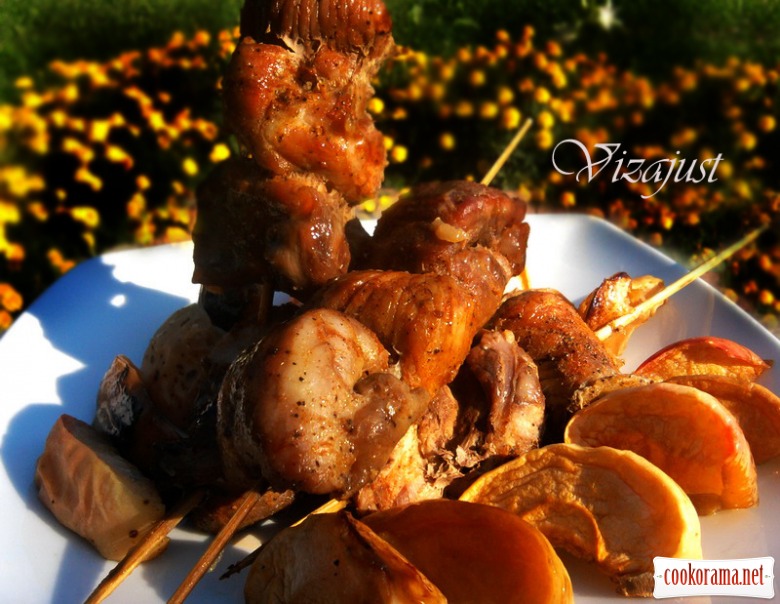 Bon Appetite!
*** this dish can be also cooked from veal, lamb.