Meat with vegetables baked in baking bag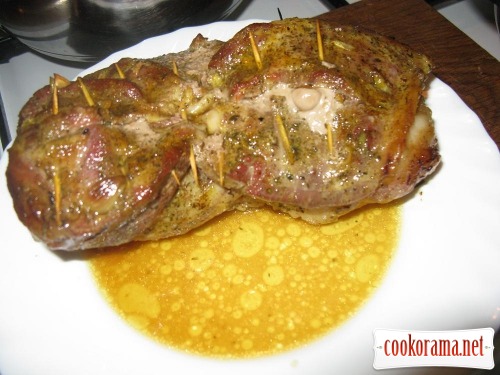 Ingridients
Preparation
Wash meat and dry it.
Carefully cut with knife, to make pocket.
Cut carrot in strips, cur large garlic in half.
Stuff meat with carrot and garlic.
Stick egdges of pocket with toothpicks.
Make holes with knife on edges and stuff with garlic.
Rub ready meat with spices.
Heat the oven at 200 C.
Put meat in baking bag.
Bake for 1 hour (depends from oven).
Bon Appetite

822

30 July 2010, 23:14