Dairy meat with broccoli in baking bag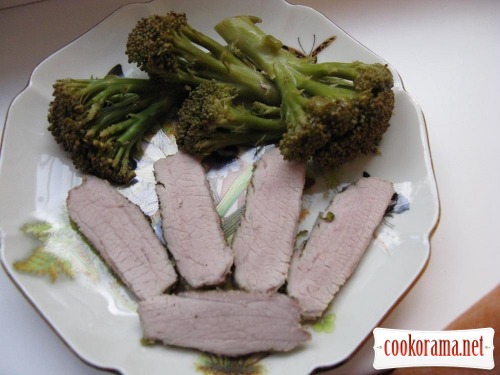 Ingridients
Preparation
Wash meat well and dry it.
I have frozen broccoli,do not defrost it.
Mix oil with salt and herbs, and rub our meat with this mixture.
Let it marinate for 20 — 30 min.
Cut off baking bag of suitable size, tie one end, put there meat, broccoli on the top.
Tie it.
Bake in the oven for 20 -30 min at 180 — 200℃.
Bon Appetite

Broccoli, is a vegetable not for everybody, for better taste sprinkle with oil and lemon juice. Or replace by carrots.