Lunch for Husband or meat is never too much!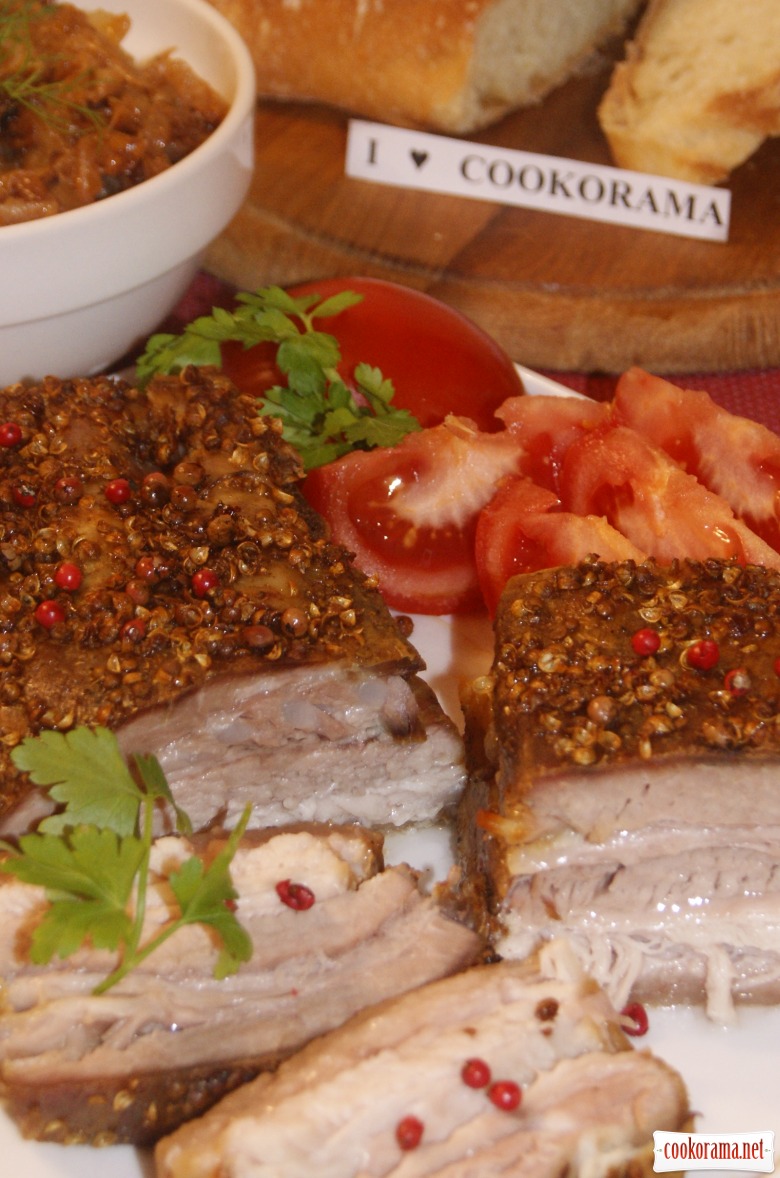 Ingridients
Ingridients
1400 g.
Marinade
200 ml
3-4 шт.
1 tsp.
50 ml
Serving
For meat breading
2 spoon
5 g.
1 tsp.
The way to the heart

of husband… known to banality truth!!! Hungry husband

like bomb that didn`t explode...

. But how nice when cooked by you meal at a speed of sound disappears from plates and your ears are happy to hear enthusiastic sounds mmm...mmm..

. And then you understand — dinner was successful and «life is beautiful»!!!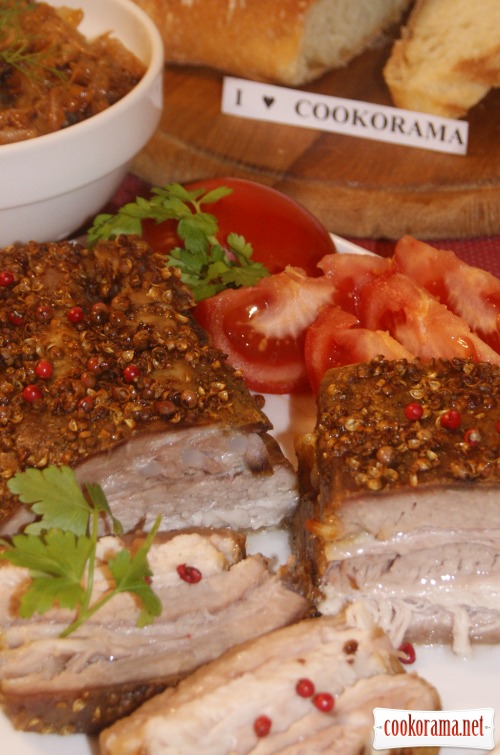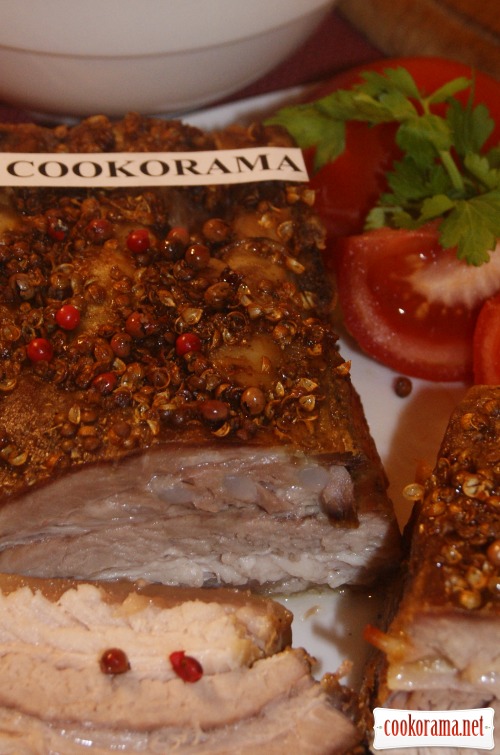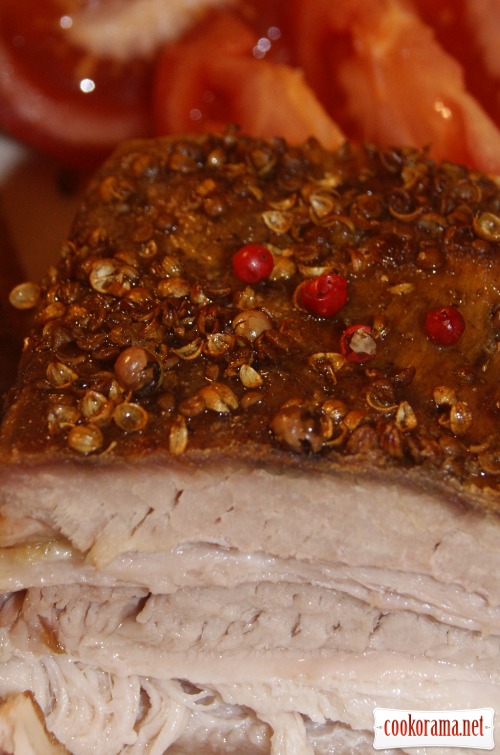 Preparation
Prepare marinade, mix all ingredients and pour it in refractory dish.
Rub meat with salt and pepper, generously grease with mustard and sprinkle top with coriander and pink pepper, put in the form with marinade and covering tightly with foil, bake in heated to 220 ℃ oven for 1 h.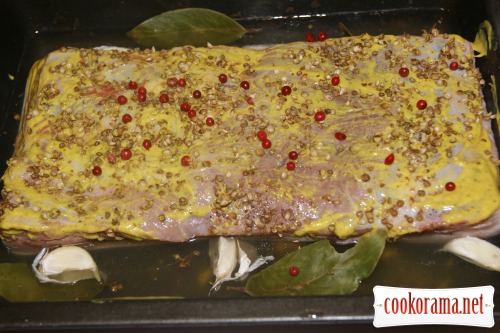 Remove foil, pour meat with marinade generously and bake at 160 ℃ for another 1 h, periodically pouring with marinade.
Put meat on dish and carefully remove bones, strain and thicken sauce.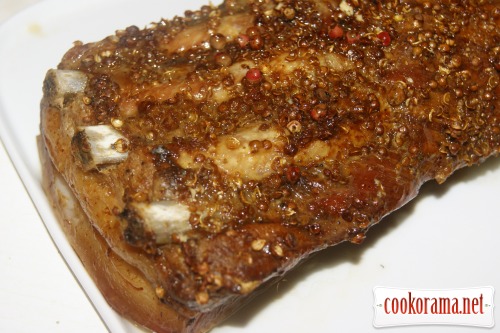 Serve with stewed cabbage and vegetables, cut in portion pieces.
Bon Appetite!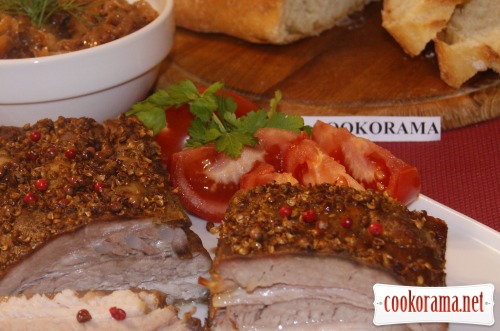 Top of recipe "Lunch for Husband or meat is never too much!"