Eggplant with vegetables and smoked breast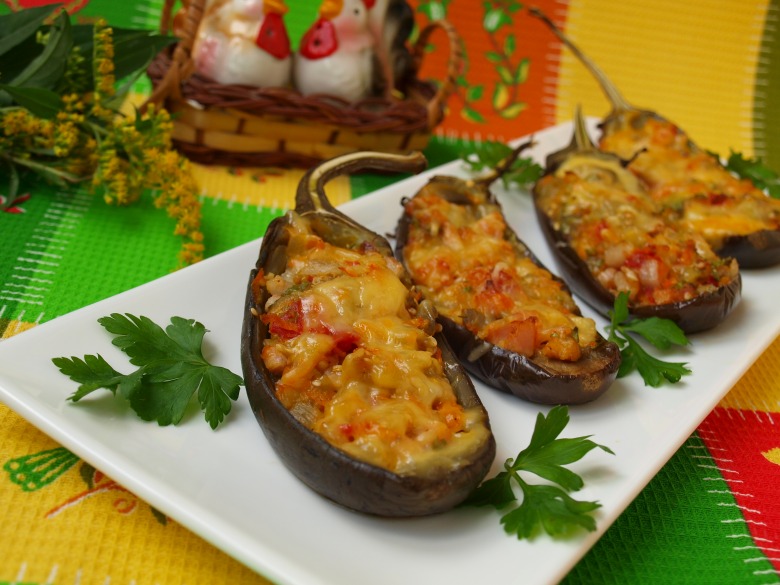 Ingridients
smoked pork brisket (smoked)

200 g.
4 шт.
1 шт.
2 шт.
200 g.
2 шт.
2 шт.
Delicious eggplant stuffing option. The combination of vegetables with smoked breast, you will like it for sure.

Preparation
Wash eggplants well, ccut in half, leave the tails. Boil in salted water for 20 min.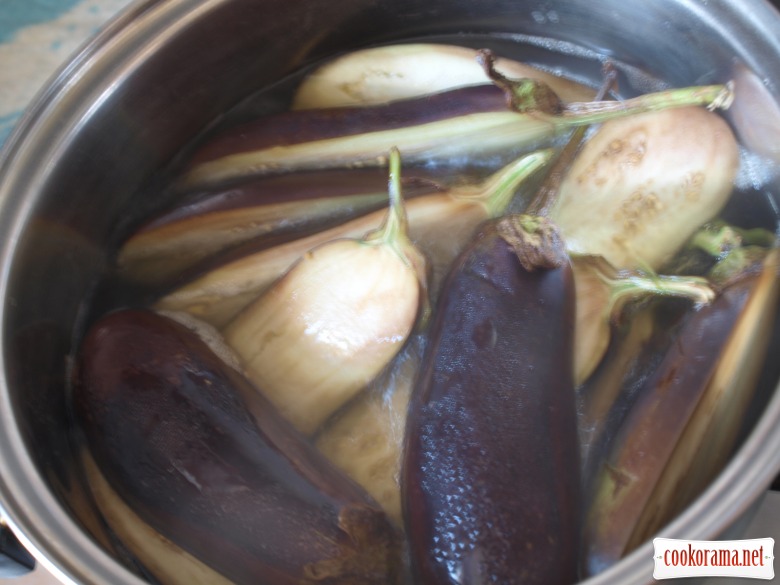 Cool and remove pulp.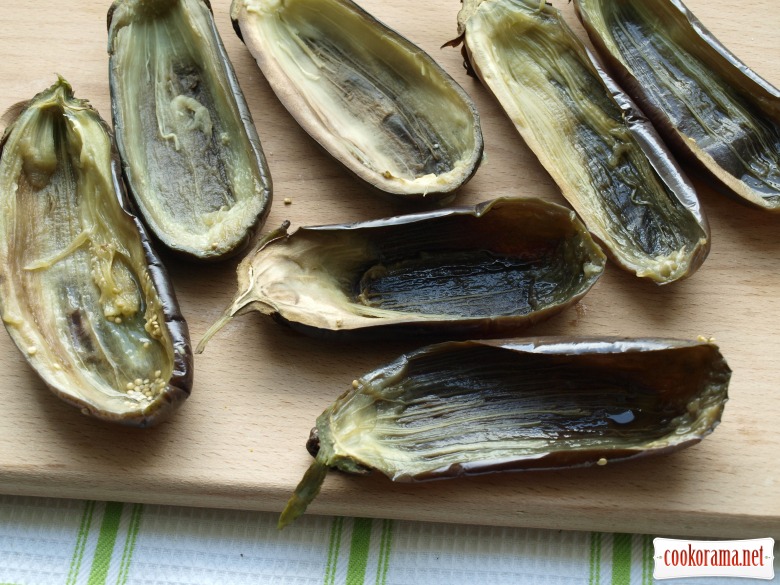 For stuffing in oil fry diced onion till transparency. Gratecarrot and dice peeled tomatoes. Add them to onion and stew for 20 min covered with lid.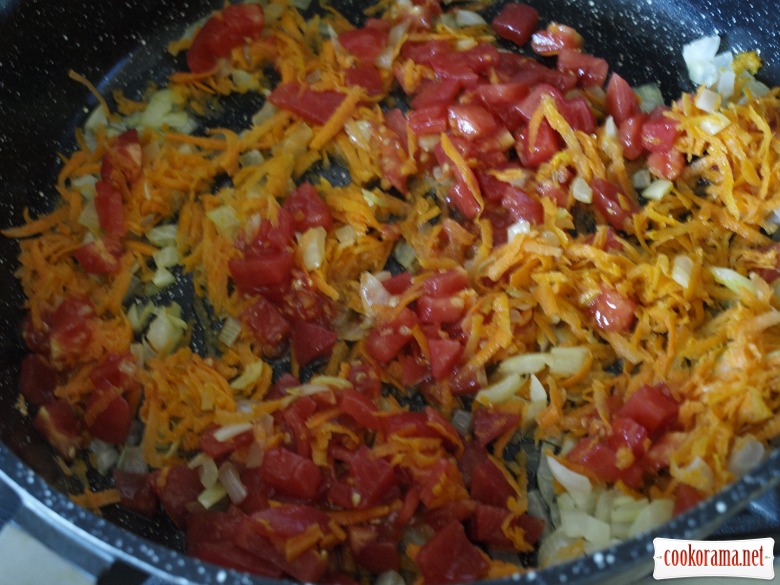 Chop eggplant pulp, add tomato mass, diced breast, greens, half of cheese and pressed garlic. Add salt and pepper to taste, mix well.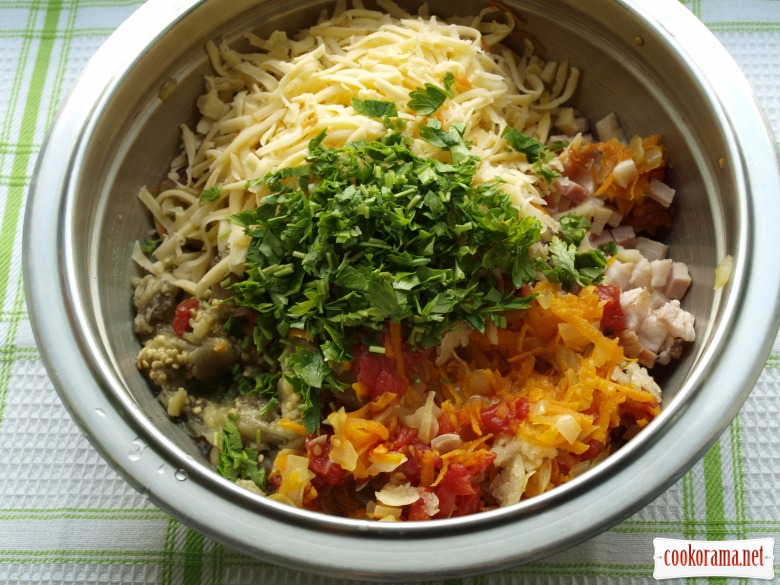 Fill with stuffing prepared boats, sprinkle with the rest of cheese. Heat oven at 180 C and bake eggplants for 20 min.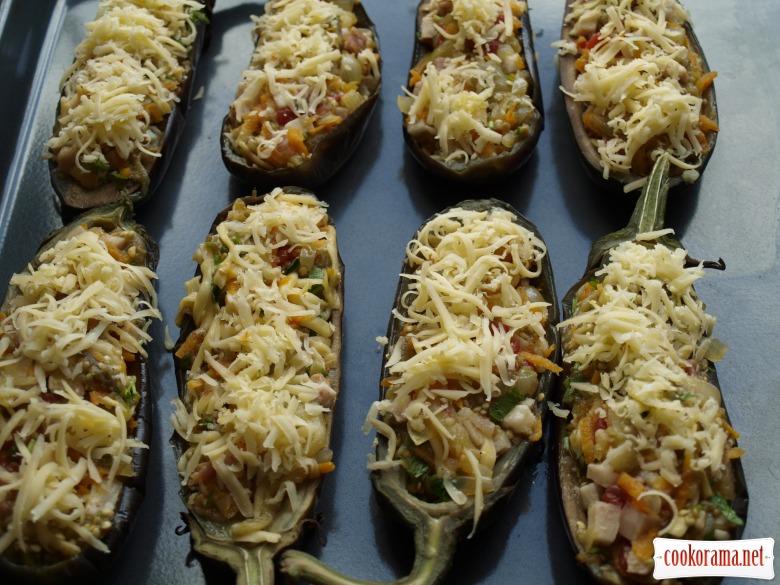 Appetizer is tasty cold and hot. Bon Appetite!!!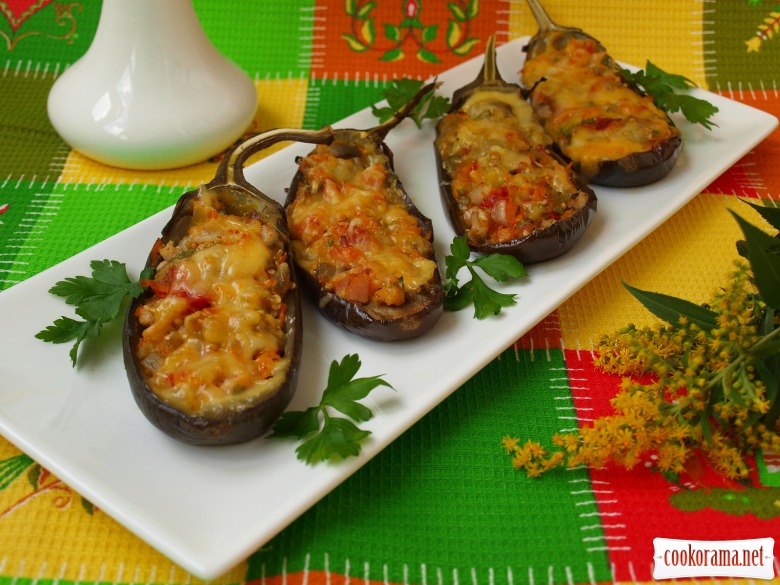 907

03 September 2013, 00:48