Stuffed eggplants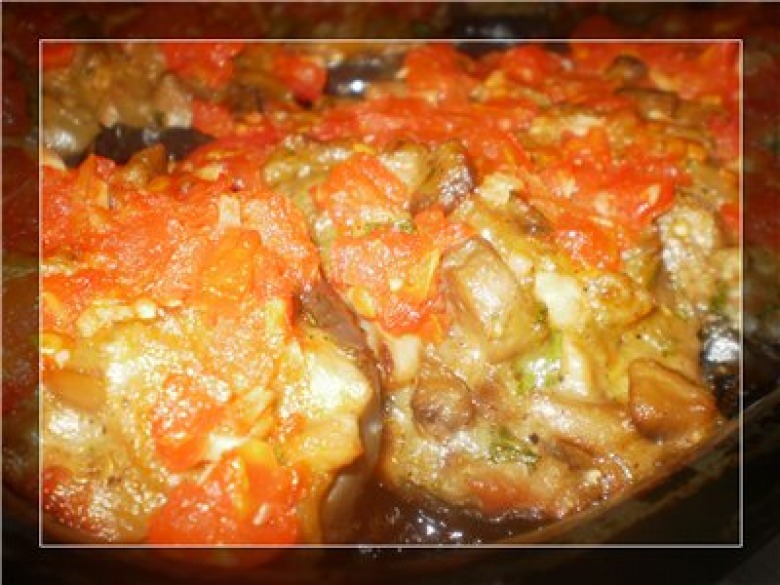 Ingridients
7-8 шт.
300 g.
2 шт.
300 g.
1 шт.
3 шт.
4 шт.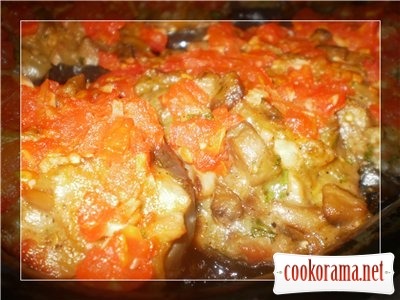 Preparation:
Cut eggplants into halves and boil for about 5 minutes in salted water. Remove and cool down.
Scoop out the pulp with spoon as if you got a «vessels».
Chop onion into cubes and fry a little, add chopped mushrooms and fry all until water vaporize, add boiled and chopped chicken fillet, fry a little.
Pour all mixture with milk that it cover mixture a little. Sprinkle with salt and pepper. Cook until milk vaporize. Add ground eggplants pulp. Cool down a little, add egg and stir well.
Fill «vessels» with mixture and put them into baking sheet with oil and put into preheated to 180 degree C oven.
At same time, peel tomatoes, chop into cubes. Preheat frying pan, pour a little olive oil in, fry tomatoes until softness, add ground garlic..
Remove eggplants from oven, put tomato into each and put into oven for about 10 minutes.
It comes over very, very tasty!
Bon appetite!
466

02 March 2012, 21:16