Pasta with bechamel
Ingridients
30 g.
150 g.
20 g.
1 шт.
1 шт.

ground mixture of peppers

1 шт.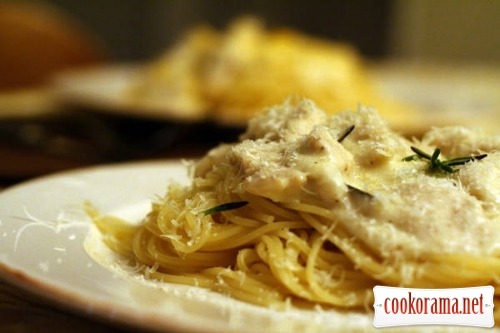 About béchamel and its variants we have heard a lot and now I will share how to makea a not boring pasta very, very simply. The main thing — no limits for imagination and fridge

Preparation
Take all the components to make them handy for preparing this dish very quickly.
Put the boiled water for pasta and put it in water depending on how much you have it boiling (different thickness of paste requires different amounts of time, pay attention, it must be ready at the time of thickening the sauce).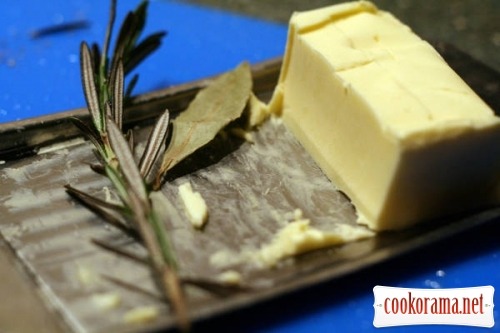 Slice breast into small pieces, salt, pepper, fry lightly in a pan, preferably without oil (for a Teflon pan).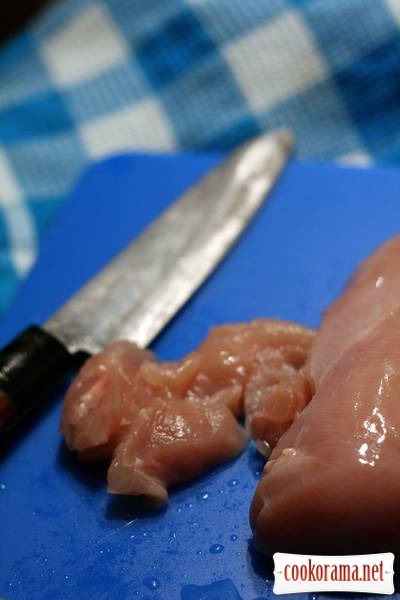 Meanwhile, in a separate saucepan (I do not have correct one, so do it in aluminum pot) melt butter, add 1/2-3/4 tablespoons of flour and stir very quickly, then flour will become a smooth homogeneous mass.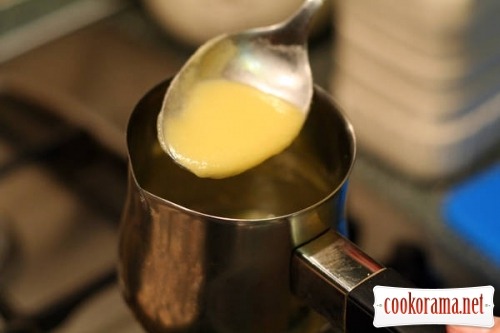 Slowly pour the milk and stir well. Add a sprig of rosemary and bay leaf, leave to cook, occasionally stirring. And it is very fast, while chicken is fried.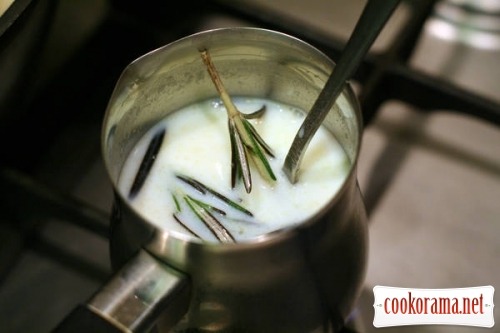 In a minute pour milk mixture on the pan to the chicken. With heating will cook chicken in a sauce, and it become smooth til boiled the paste.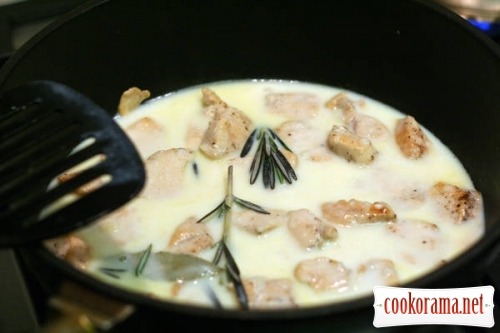 Cooked pasta spread on plates, put on it chicken, pour with béchamel. Ideally — powder with grated parmesan or other cheese.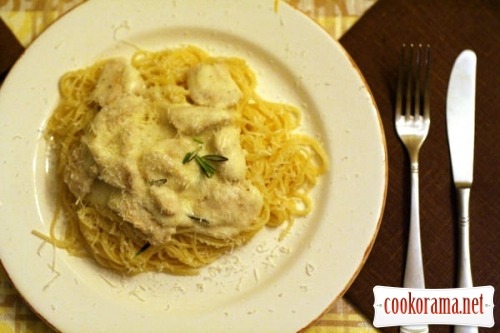 This recipe impressed me with its universality. It has many variants, instead of chicken you can take:
mushrooms(but always fresh because old one will spoil béchamel)
shrimp or other seafood
broccoli or diced pumpkin — vegetarian variant
red fish (and not be afraid that dairy sauce seems uncompatible with the fish, it`s very good)
and whatever you come up with.
In béchamel you can add garlic and flavor it with other herbs.
The only thing that there should not be added — a beef or pork, anyway, they are better in Bolognese.
Delicious and lucky experiments for you.