Pasta with pumpkin and chicken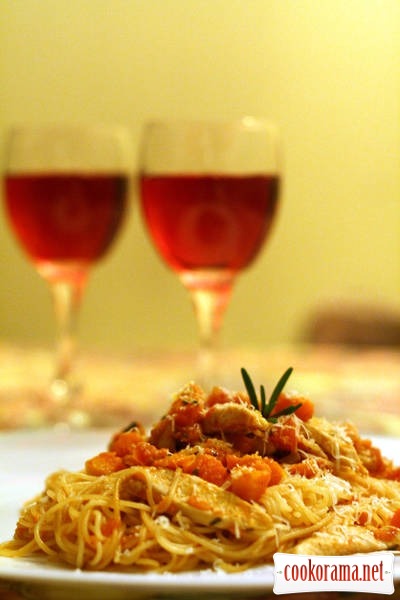 Ingridients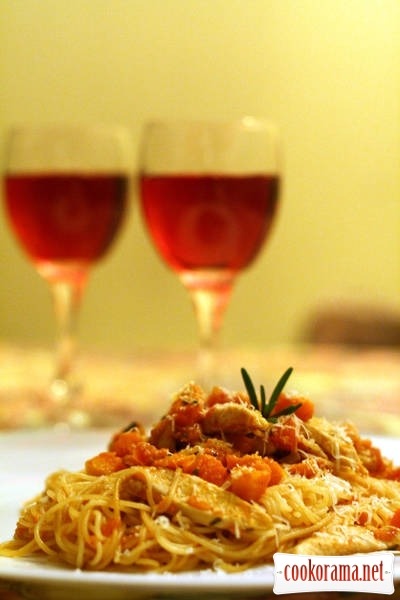 Preparation
Grind garlic, fry it and add diced pumpkin.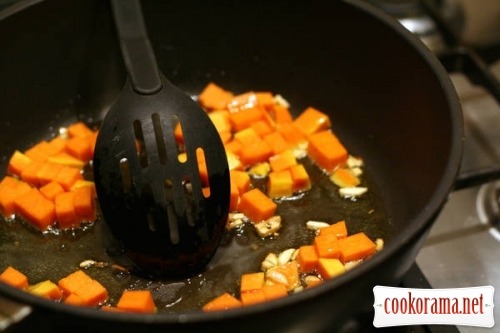 While pumpkin is cooking on low heat, cut strips of fillet, chop rosemary.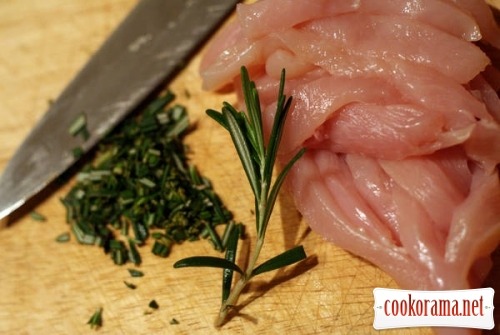 Add the salted and peppered chicken and rosemary to the pumpkin and get a real aesthetic pleasure — well, it is a real beauty of color?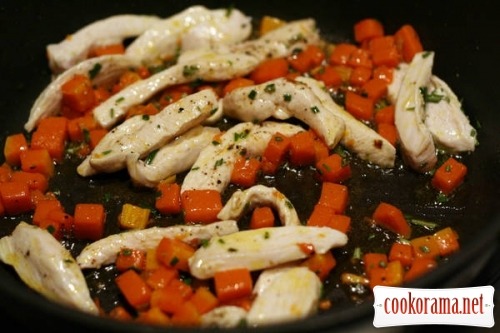 When the pumpkin will soften, give tomatoes and their juice and simmer it all, but in the meantime cook pasta.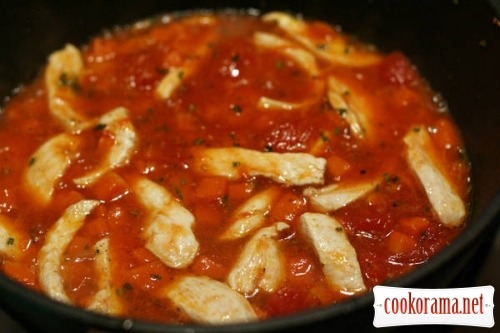 Cooked pasta put in pan, stir, keep on fire for another minute and laid on plates. If you wish grated parmesan / cheese.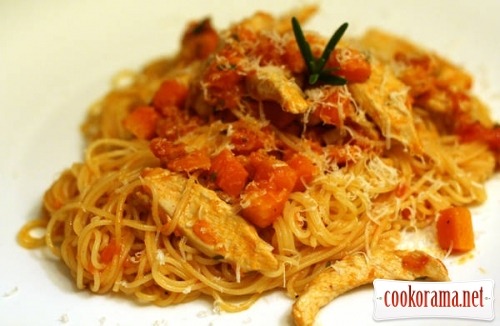 Delicious. With a glass of rose wine it`s very good.