Pasta alla Norma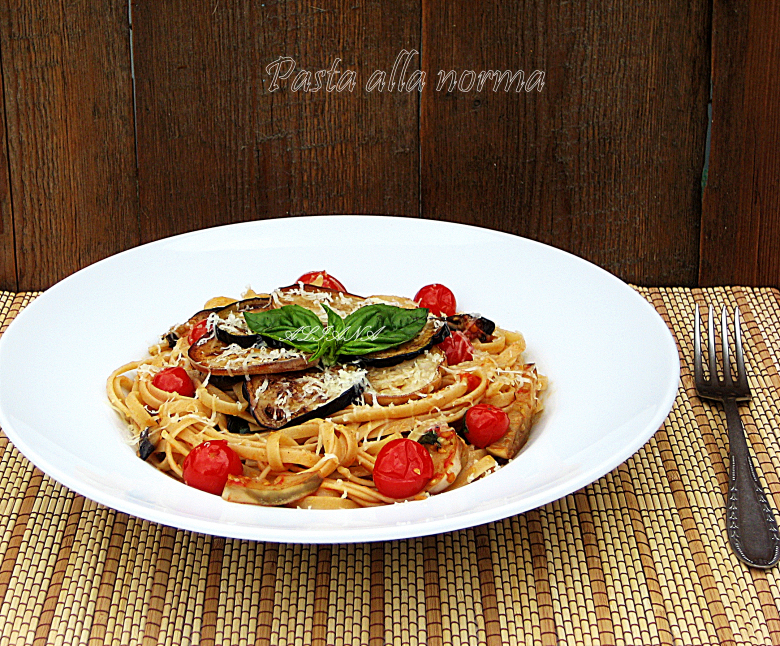 Ingridients
250 g.
2 шт.
700 g.

mozzarella cheese (for pizza)

70 g.
0,5 bunch
2 шт.
100 g.
5 g.
5 g.
5 g.
This is a very tasty dish of Sicilian origin. This is the recipe that I want to repeat often. In Sicily, this pasta with eggplant, very popular. And the history of this recipe is as follows: when the «Norm» first appeared at La Scala, it seemed that no one appreciated it, and Bellini was in despair. However, starting from the next evening, the audience began to realize that this opera — a masterpiece! And once a hungry group of «Norm»fans, returning with another performance, found that it was so late that the restaurants were closing. Once, they persuaded a chef to give them what's left in the kitchen. So, from the remains of fried eggplant, tomato, cheese and basil appeared sauce, which filled pasta for late music lovers. It turned out so tasty that one of them said: «That`s Norm!..», bearing in mind that the dish is perfect as just heard opera.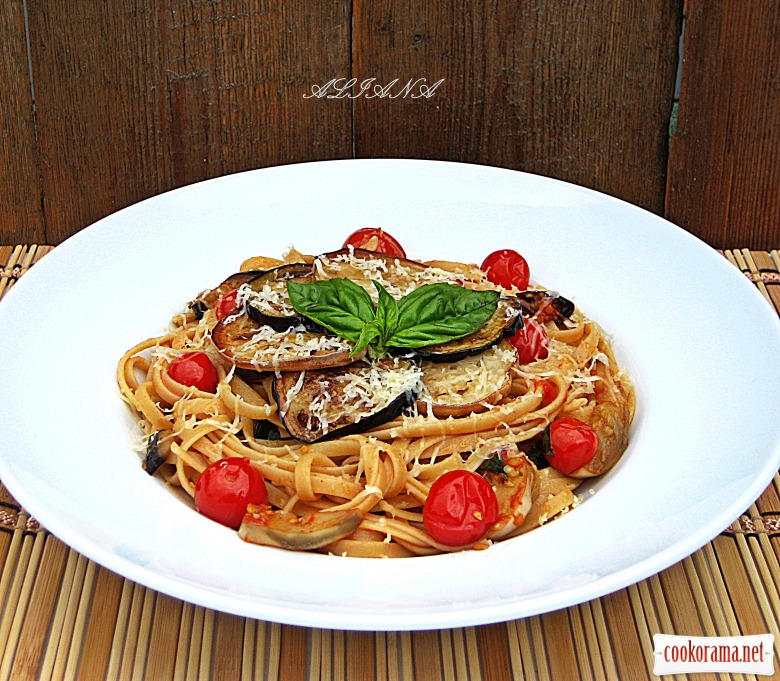 It`s better to take white eggplants for this sauce, they do not have bitterness, so you do not have to salt and pres them. I like eggplant`s bitterness, so cooked from white and dark ones.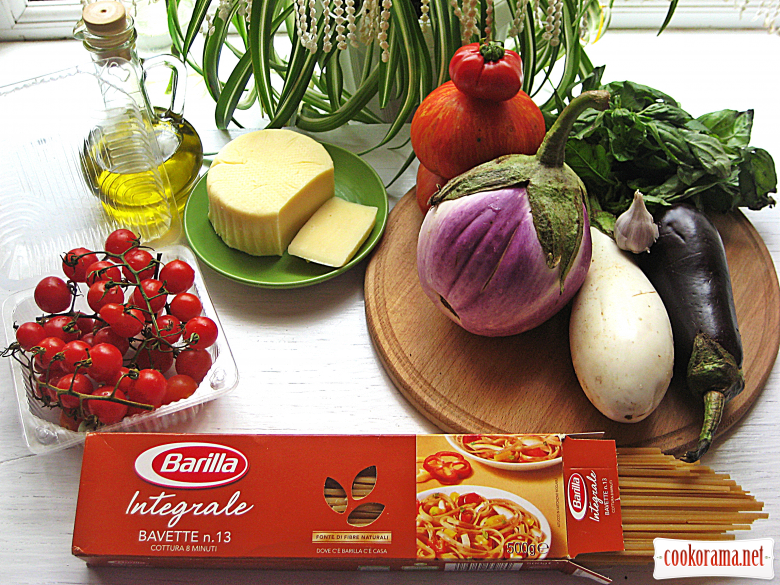 Preparation:
So… slice eggplants, if necessary salt them, spread in colander and put weight for 20 min. Leave some slices for decoration, cut other into strips. Remove excessive fluid and fry in olive oil, till soft/ golden color.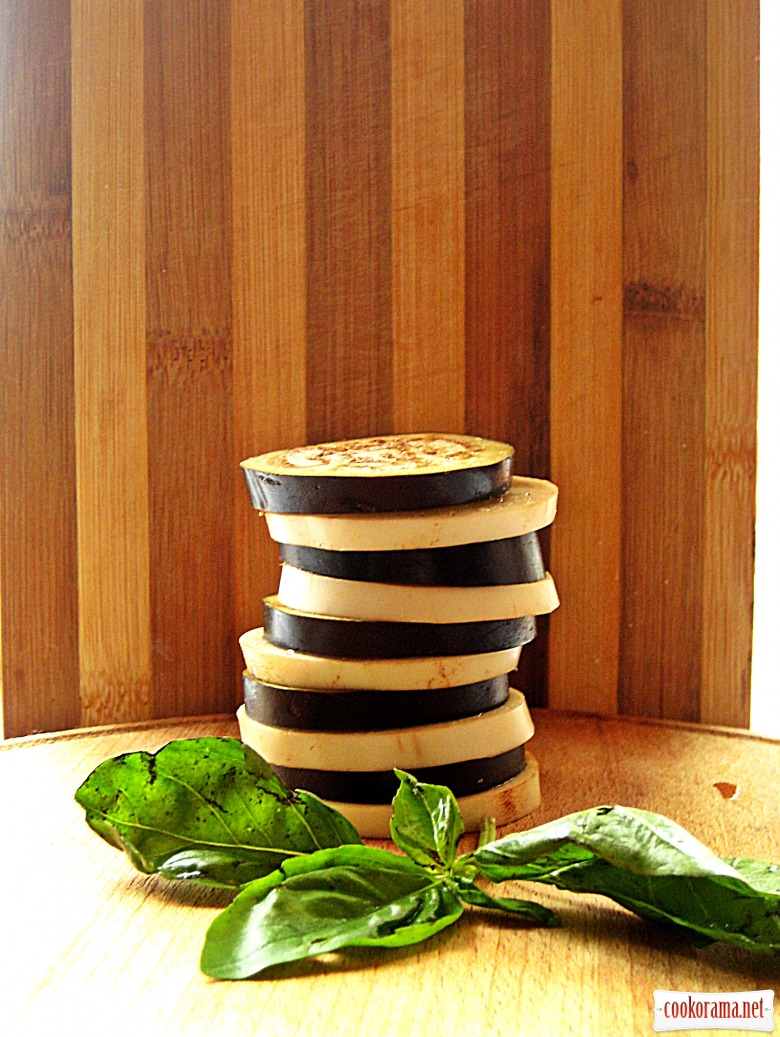 Spread on paper towel, to remove excessive oil. Meanwhile you can put sauce pan of water for pasta.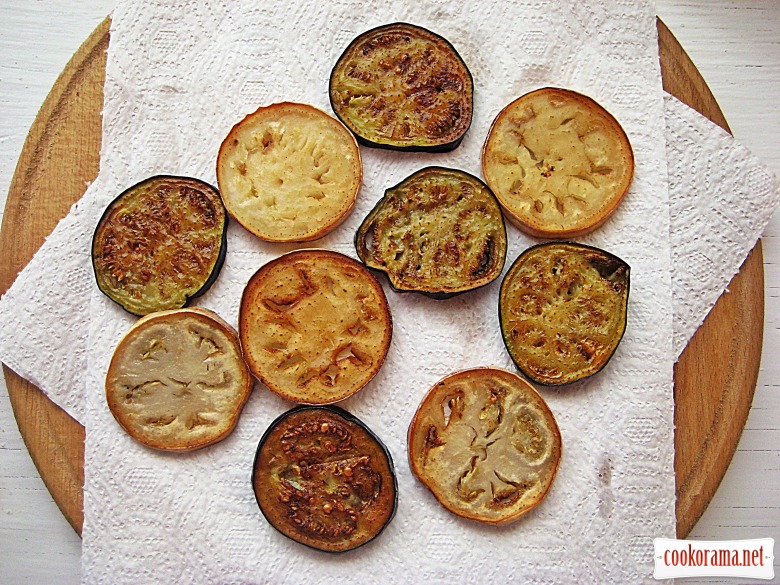 On the other pan heat oil and fry pressed garlic, remove it. Add blanched /peeled diced tomatoes. (I took one big tomato, peeled and diced it, and leave whole cherry (200g), stew together with tomatoes, and rest (about 150g), add to eggplants, to leave them whole). Stew/cook for 7-10 min.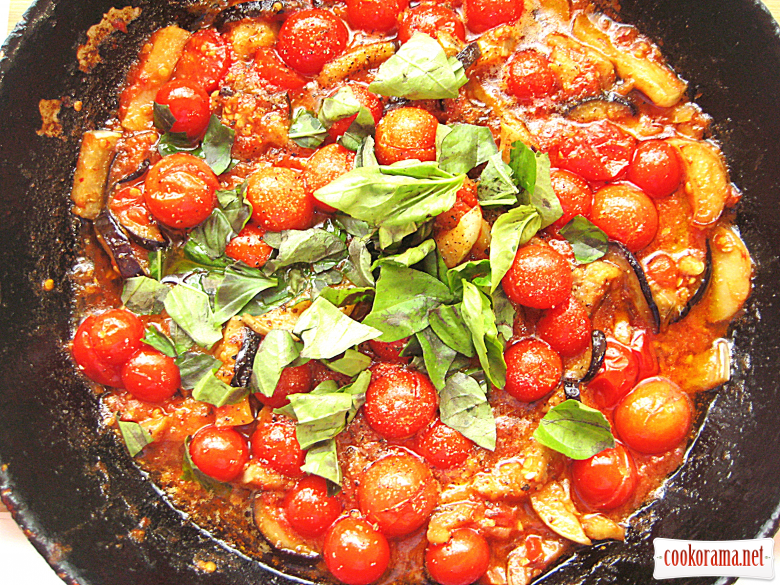 Combine eggplants with tomatoes (without those which are for decor) and stew all for 5-7 min. AT the last minute add basil leaves, sugar, salt, pepper. Drain water from pasta (leave some water if sauce is too thick) Combine with vegetable sauce, mix it. Heat on a low fire (to combine tastes) for a minute. Turn off. Grate cheese on top (I used mozzarella, and better ricotta for salads).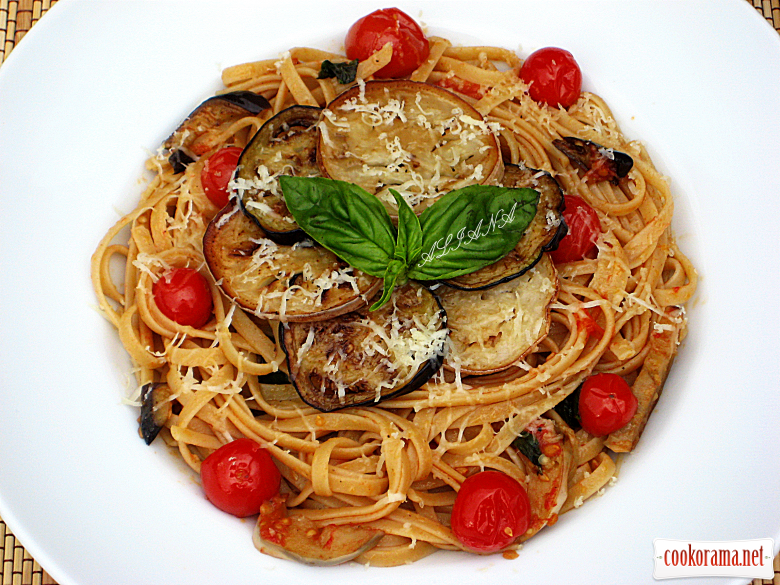 That`s all)) and, what a taste!!! Enjoy your meal)))