Italian Easter Bread Casatiello Napolitano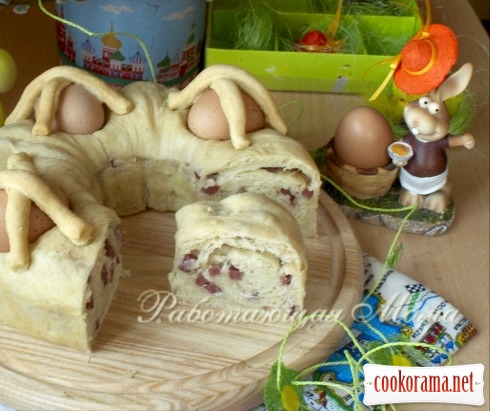 Ingridients
Dough
800 g.
50 g.
100 g.
5 g.
5 g.
200 g.
Filling
400 g.
400 g.
4 шт.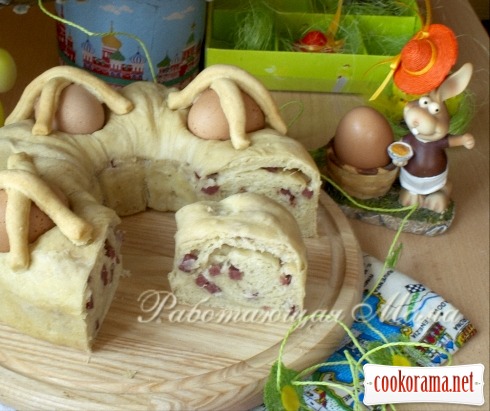 On Easter in Italy at the festive table meets all family. And necessarily, a festive bread is prepared for holiday table Casatiello Napolitano. For this bread use only goat cheese, good reason that lamb- a symbol of resurrection. There is not accidental the shape of bread — as a wreath of Jesus.

Preparation
Take flour, in the middle put soft margarine, salt, pepper and pour yeast, diluted with warm water. Knead the dough and put in bowl, cover and put in a warm place at least for 2 hours.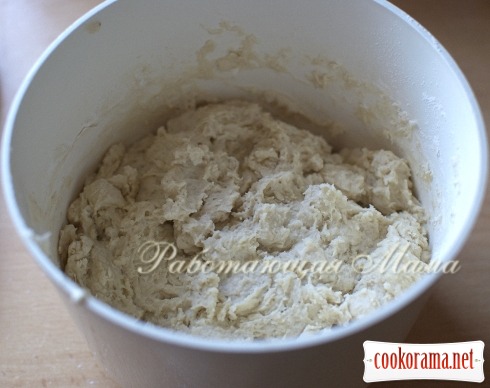 The dough should rise twice.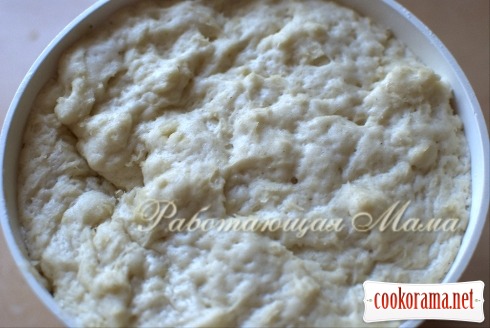 Dice salami, less than a centimeter. Grate the cheese. Pull out the dough, take a size of a fist piece, and put aside.
The remained dough roll in a thin big layer. Put on the top diced salami and grated cheese. To be honest — I thought that it was too much sausage and cheese and I put off a little, but better to put everything — it`s tastier.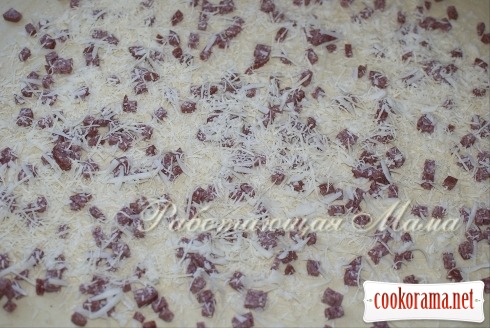 Make a roll from dough with stuffing.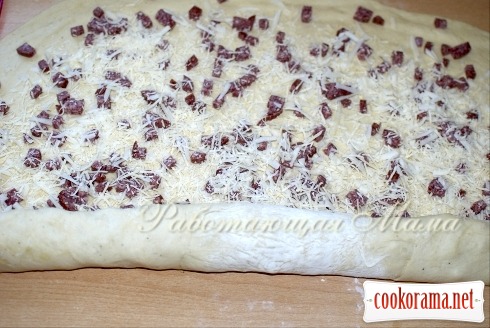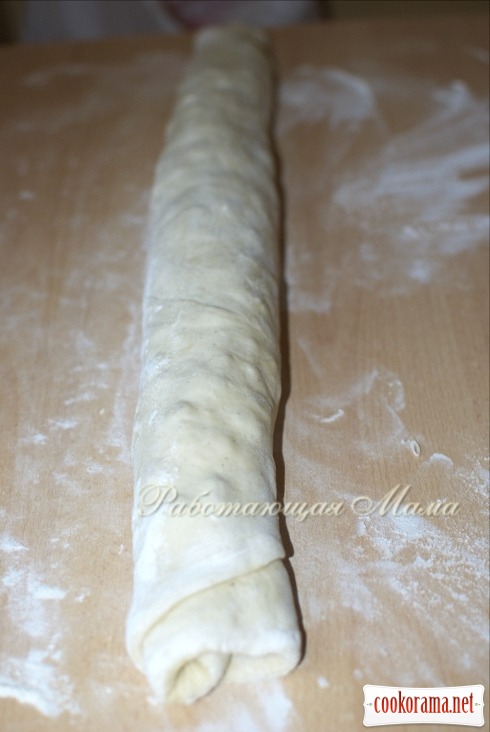 Spread the roll in a round, greased with oil and the shape of wreath form. Better to take shape with a hole in the middle, I do not have such, so I baked with a glass of water inside.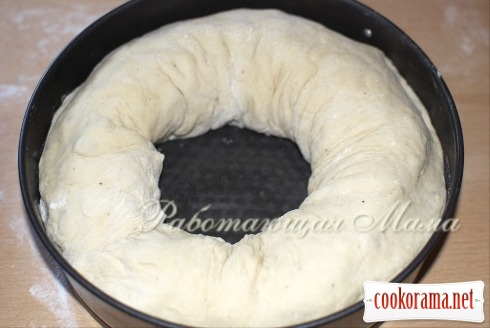 On the top of the roll put raw eggs and stick them with the strips, we put aside.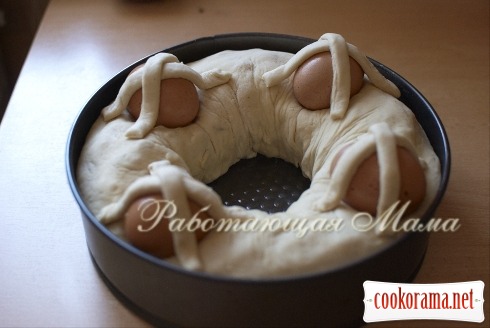 Bake bread for 10 min in the oven at 160 degrees, set the temperature at 170 C and bake for another 50 min.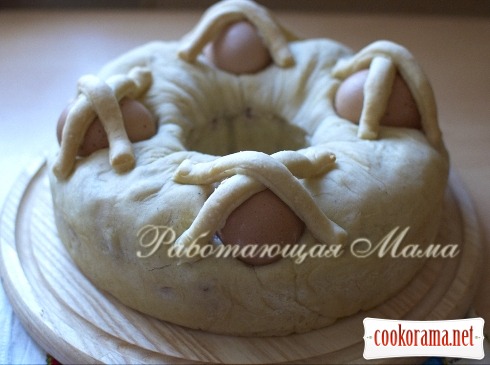 Bon Appetite!