Liver pate "Yule log"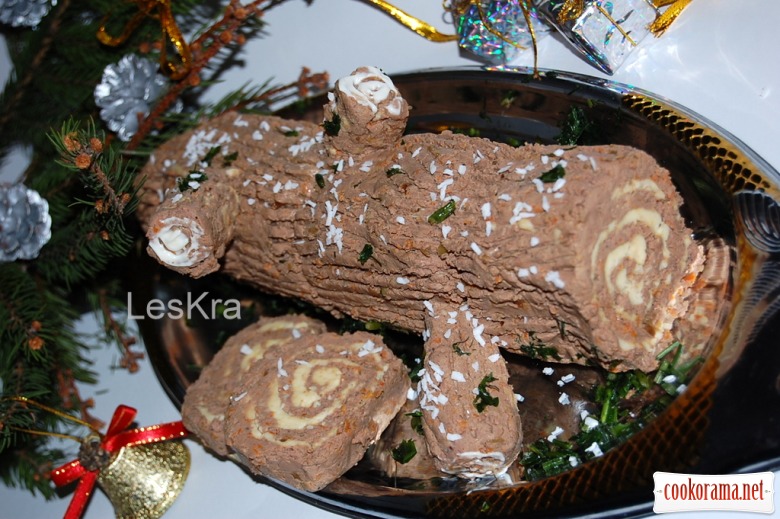 Ingridients
800 g.
2 шт.
1 шт.
200 g.
100 g.
1 g.
30 g.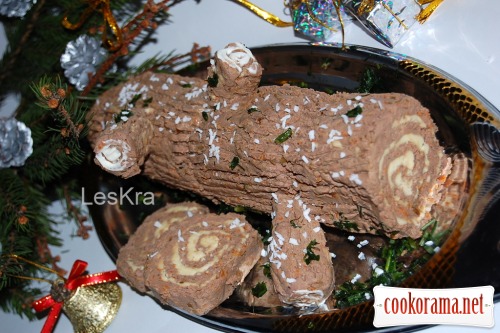 Flavored liver pate. Made in shape of a Yule log, it will be a real festive table decoration.

Preparation
Wash the liver, clean it and boil in salted water till readiness.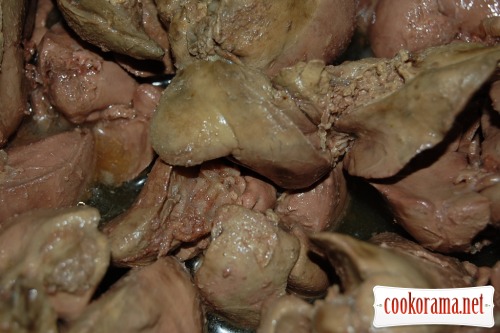 Chop and fry in oil onion and carrot.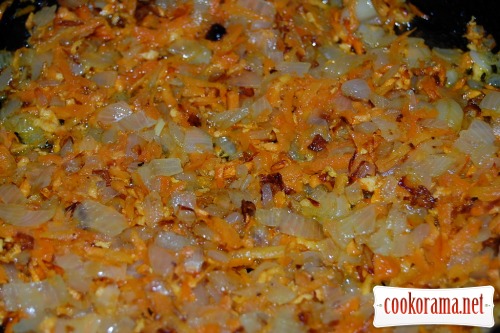 Liver and fried mixture skip 3 times through a meat grinder. Add nutmeg, cognac, salt to taste.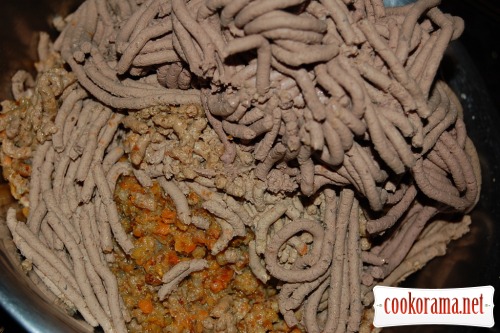 Spread liver mass on a foil in 0,5 сm thick. On the top put soft butter and grated cheese.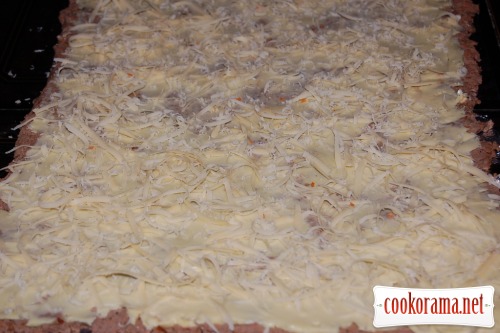 Wrapping a foil make a roll. Tightly wrap with foil and put for 3 hours in refrigerator.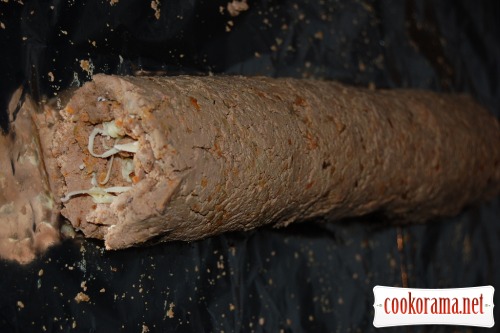 Bring it the shape of a log and serve.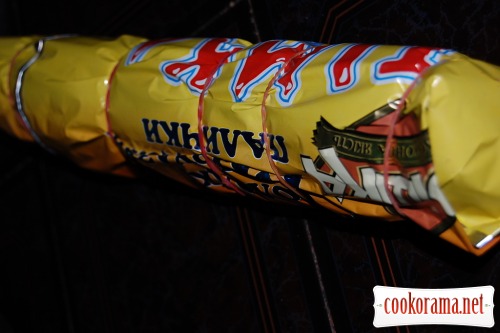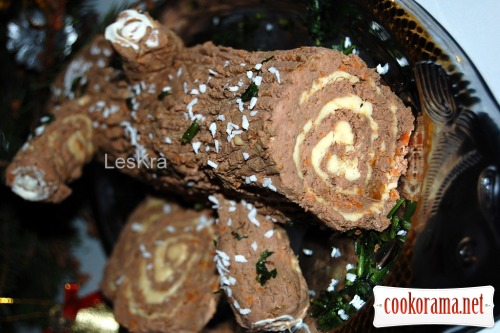 Bon Appetite!