Liver pate with prunes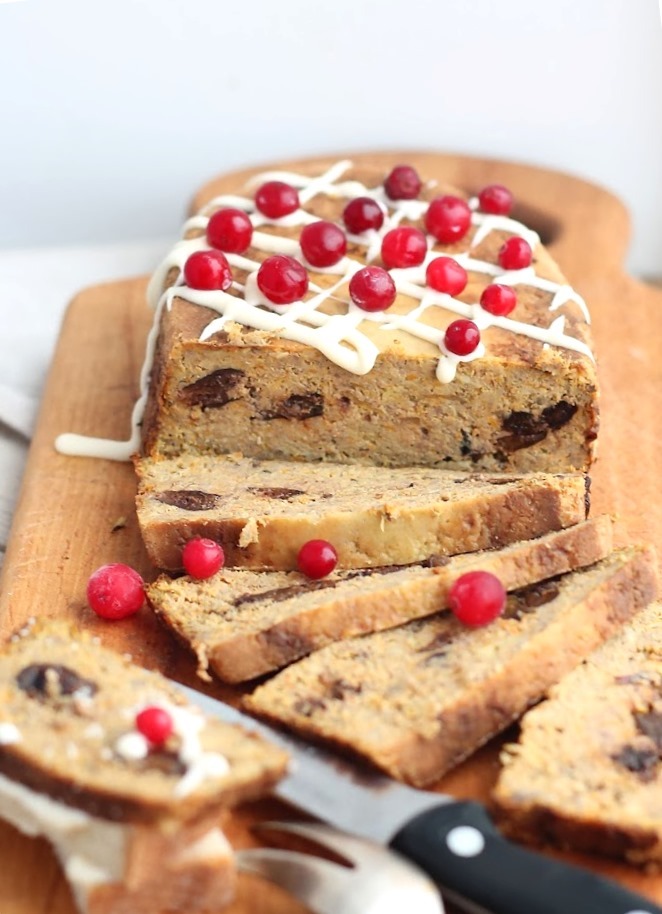 Ingridients
200 g.
1 шт.
1 шт.
300 g.
2 шт.
100 g.
1 шт.
50 g.
Preparation
In the beggining, I will say what I had prepared. When cooked broth I've got chicken feet and a piece of white meat, and also — carrot and onion, which boiled with broth. I all pulled out, separated meat from the bones (along with the skin). Several days ago, baked pork with prunes and carrots. Meat baked on carrots, so it could not stuck. Prunes were between the carrots. In short, while it was cooking all stewed well in fat and I had to just whip it in the blender to homogeneous flavored sauce. Got about 5 tablespoons. I baked liver in this sauce. More i had a dry bun wich I soaked in milk. Well, this is all.
First, prepare the liver (took pork one). Put liver in a pan, pour with water залить водой and put in the preheated to 150 degrees oven for 25 minutes. Add some peas of allspice and parsley root to liver. Then get liver out, grease it with sauce from carrots and prunes and put in a baking container with cap, previously pour there 2 tablespoons of oil and 100 ml of water. Close and keep in the oven for 15-29 minutes more.
Heat up milk and pour rusks with it. Grind meat, carrot, onion and liver in a meat grinder. Grind liver with the remains of sauce. Add bun with milk, eggs, salt, pepper and knead well. You can add a bit of boiled lard or bacon (had neither one nor the other).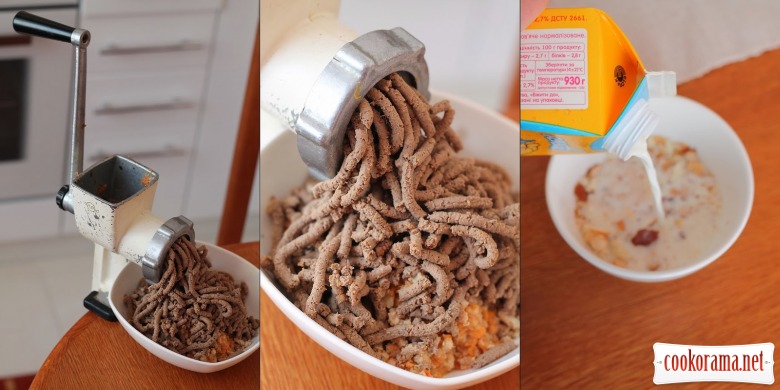 Grease form with butter and sprinkle with breadcrumbs. You can add sesame. Lay half of pate into the form, on top — chopped prunes. Use a fork or knife to «drown» every piece into pate.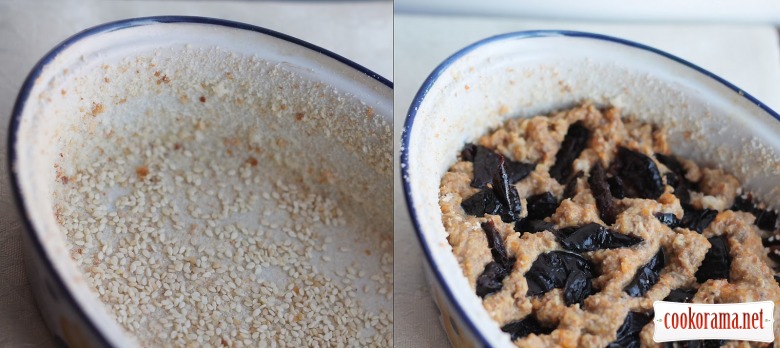 Top with remaining pateand put in a preheated 180-190 degree oven for 35-40 minutes. (depending on the height of pate). Take away prepared pate from the form upside down on a plate and let stand for at least 2-3 hours.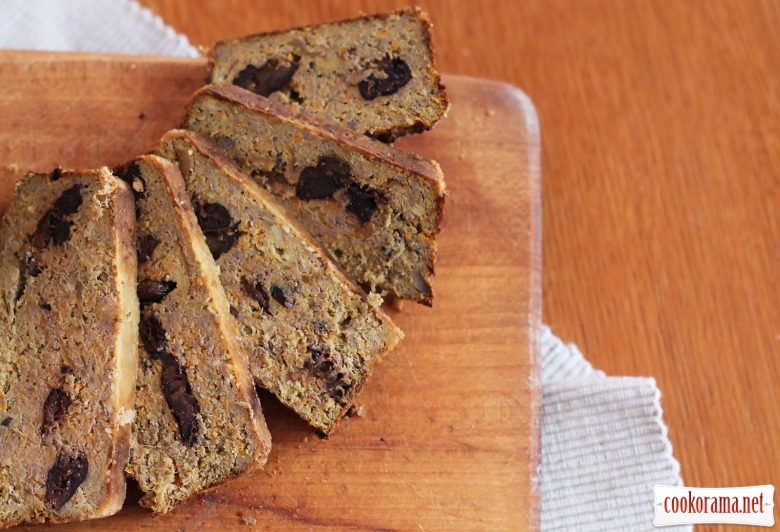 And then — decorate and enjoy the taste. Delicious when combined with sweet cranberry sauce. Expressive aroma of prunes is well suited to the liver.