Beans and eggplants pate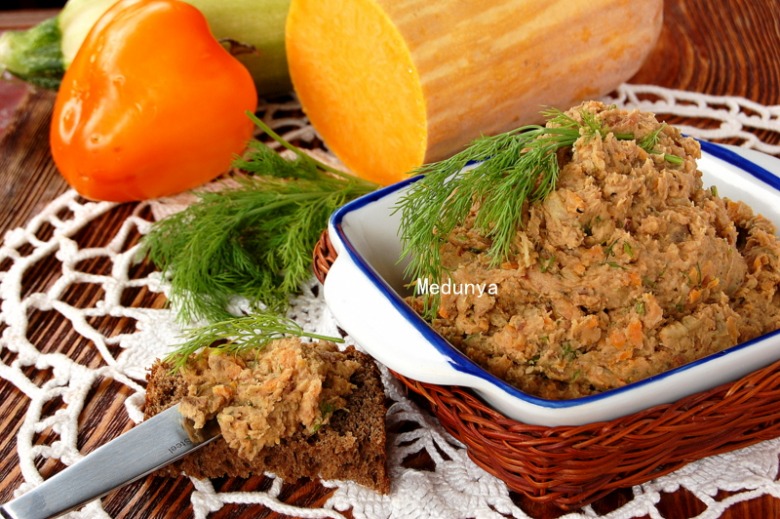 Ingridients
200 g.
1 шт.
1 шт.
1 шт.
4 шт.
Tasty and nutritious pate of beans and eggplants. Suitable even for the lenten.

Preparation
Peel carrot and onion. Grate carrots on a coarse grater, and cut onions into cubes. Fry carrot and onion on oil for 3 minutes. In the end, add 2 sliced garlic cloves. Simmer for 1-2 minutes.
Peel an eggplant, cut into small cubes and simmer in a pan with a little oil until soft.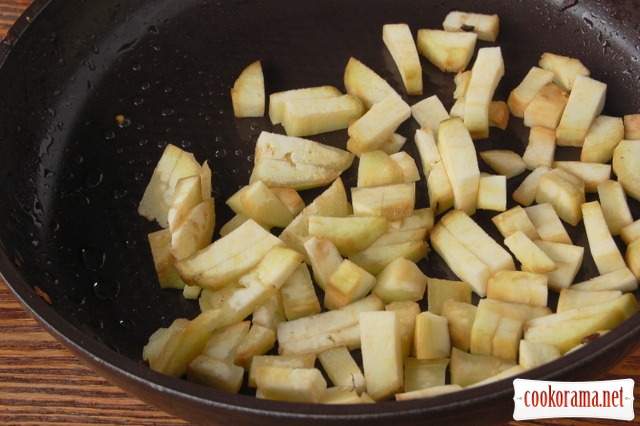 Boil the beans until tender.
Combine beans, eggplant, roasted carrot and onion. Season with salt and pepper. Squeeze out two teeth of garlic.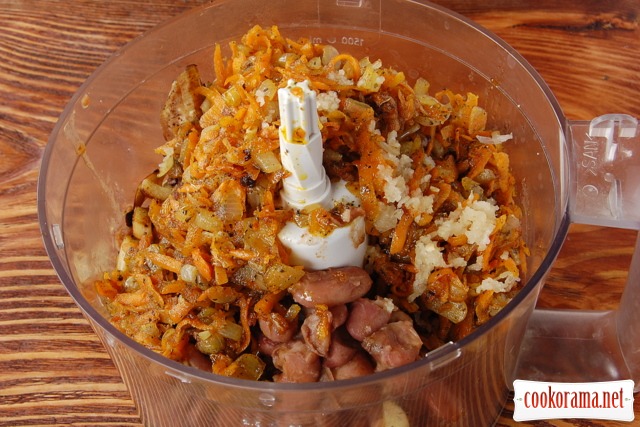 Grind using a blender or food processor. You can grind up to completely homogeneous mass, uou can leave a small tiny pieces — as you like.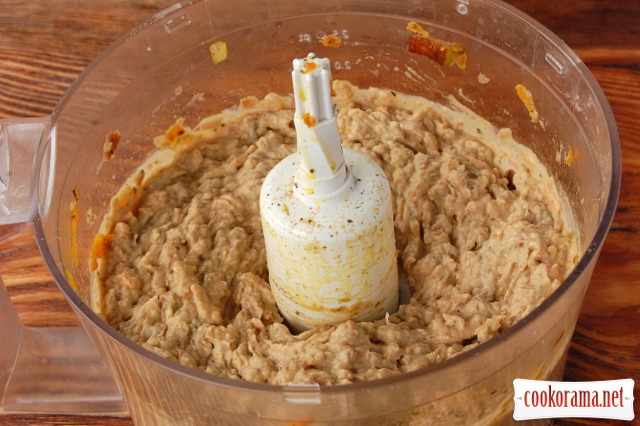 At the end, stir in minced dill.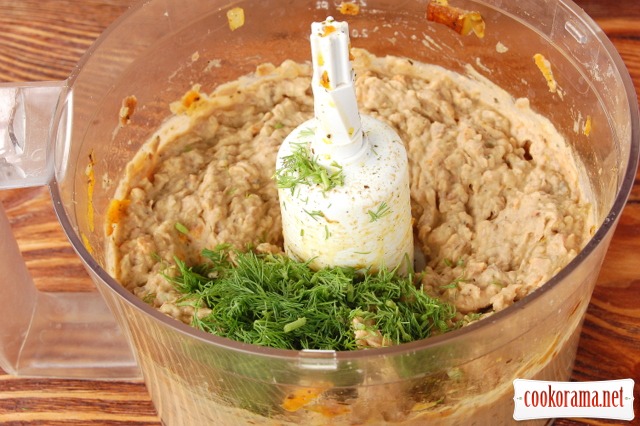 Store pate in the fridge.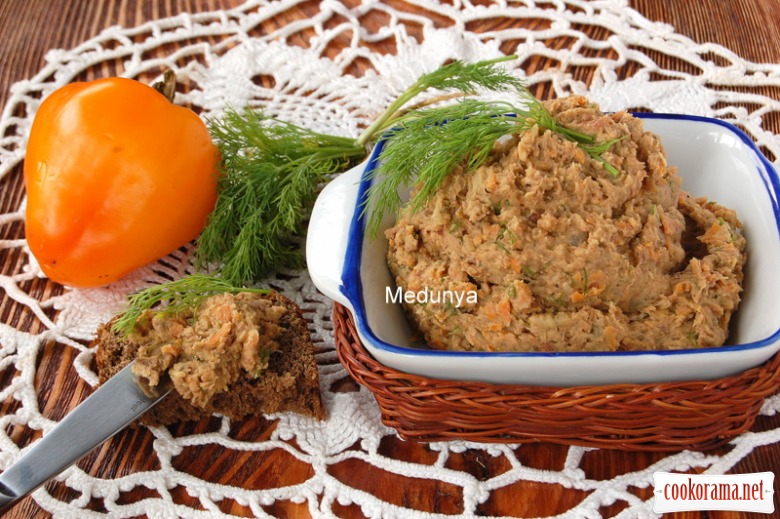 725

22 September 2014, 22:44