Viennese cookies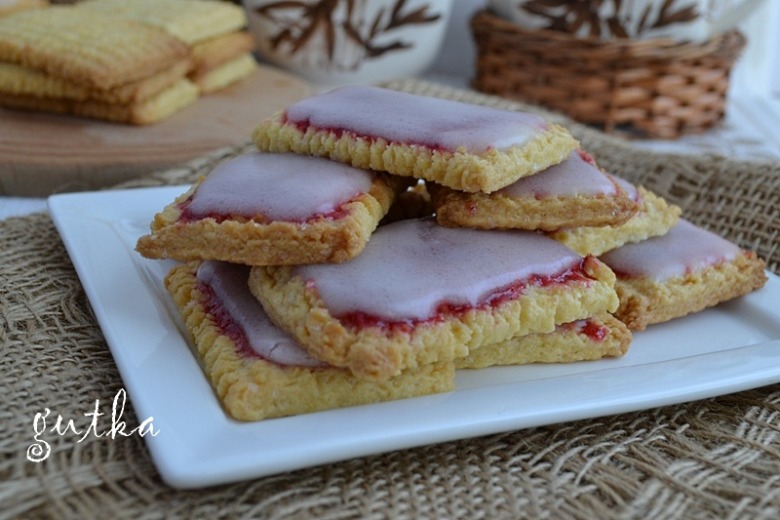 Ingridients
250 g.
125 g.
80 g.
1 шт.
150 g.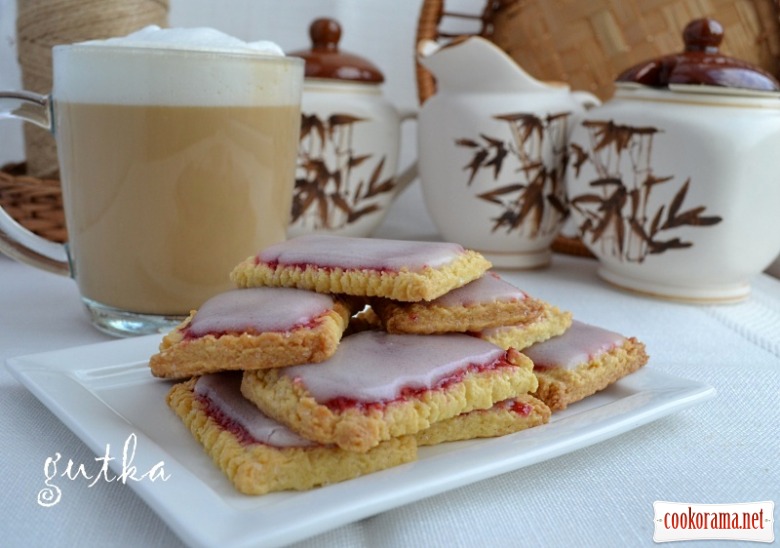 Preparation
— make dough from flour, sliced cold butter, sugar, egg and grated lemon peel and knead it on the board. Let it stay for 30 min.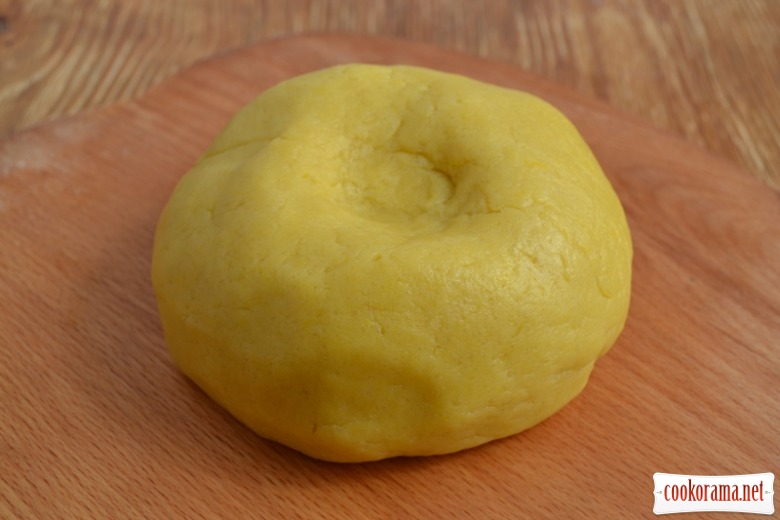 — roll dough on sprinkled with flour surface in 3-5 mm thick. Cut strips from dough. Or make cookies using cookie press, as I did.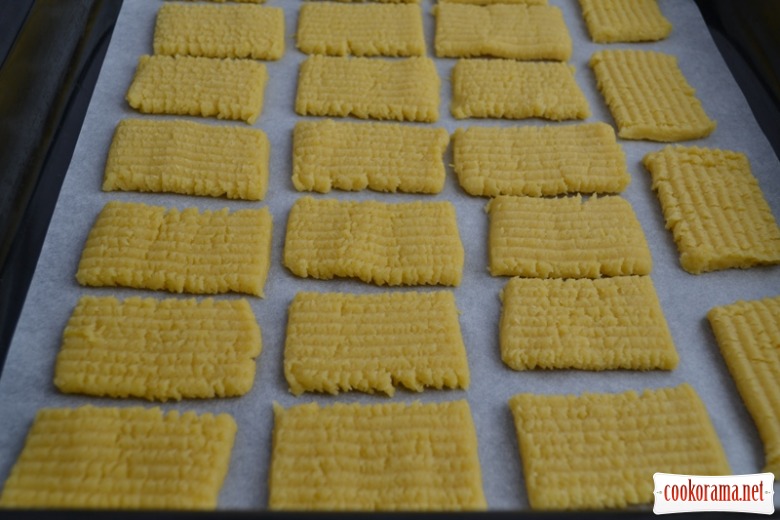 -spread strips on covered with baking paper pan and bake in the oven at 200 C for 10-15 min till golden color. Put on the grill ready strips.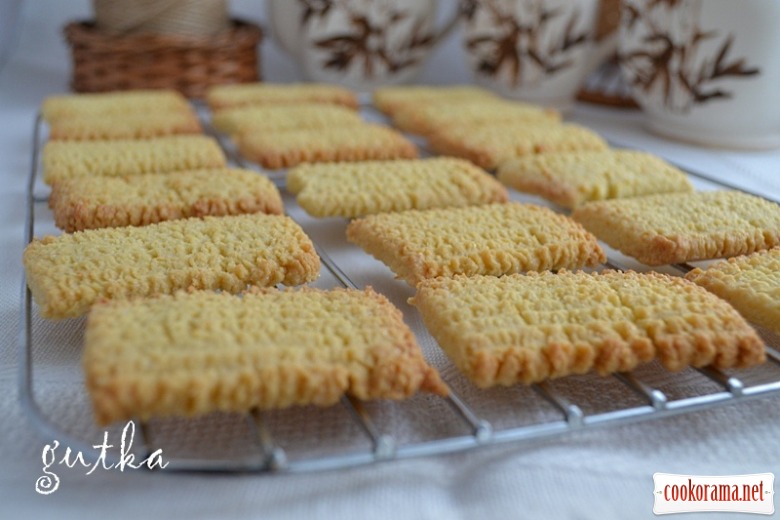 -after cookies are cooles, smear them with raspberry jam.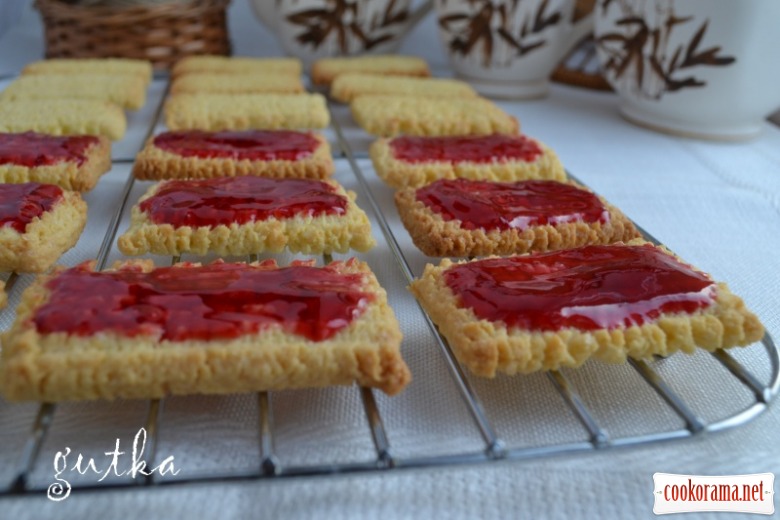 — for glaze mix in one mass sugar powder and lemon juice (it should be not thick and not liquid, viscous mass, without clumps, you can add a little cinnamon). Spread glaze on strips.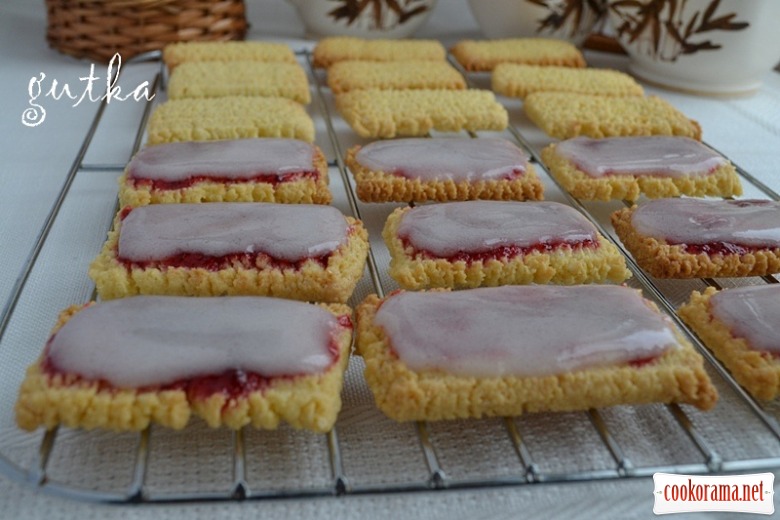 Let glaze dry on cookies and serve.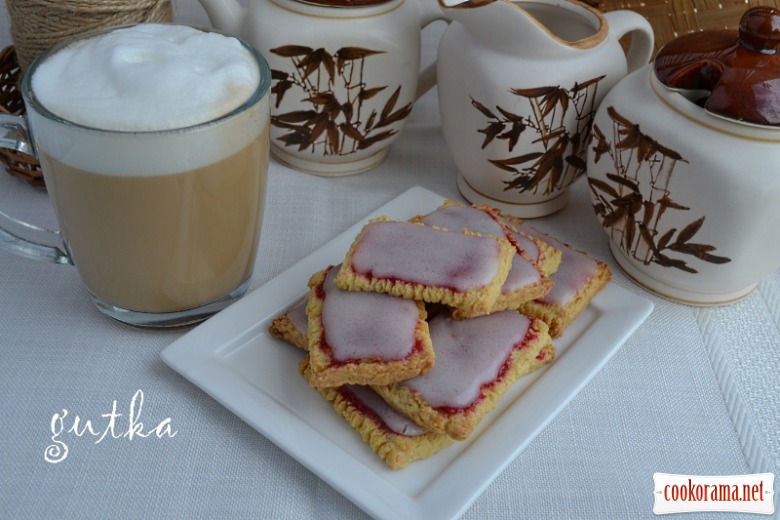 You can eat it with coffee, milk or ice-cream.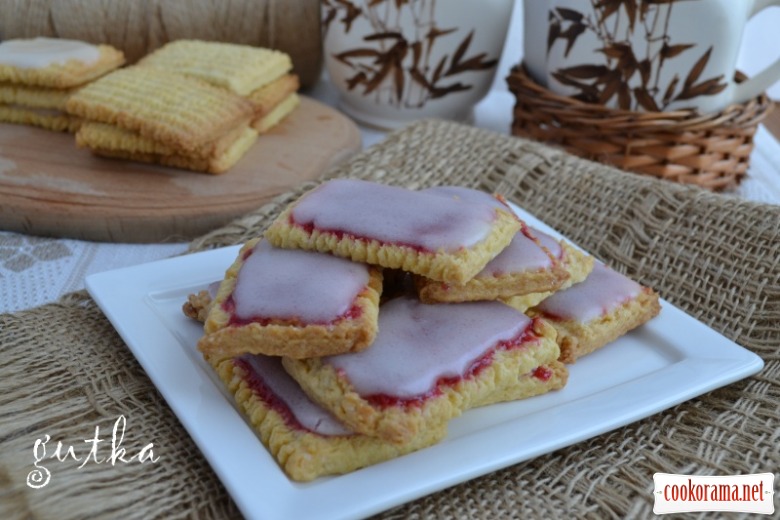 978

27 September 2013, 07:33