Cake "White Truffle"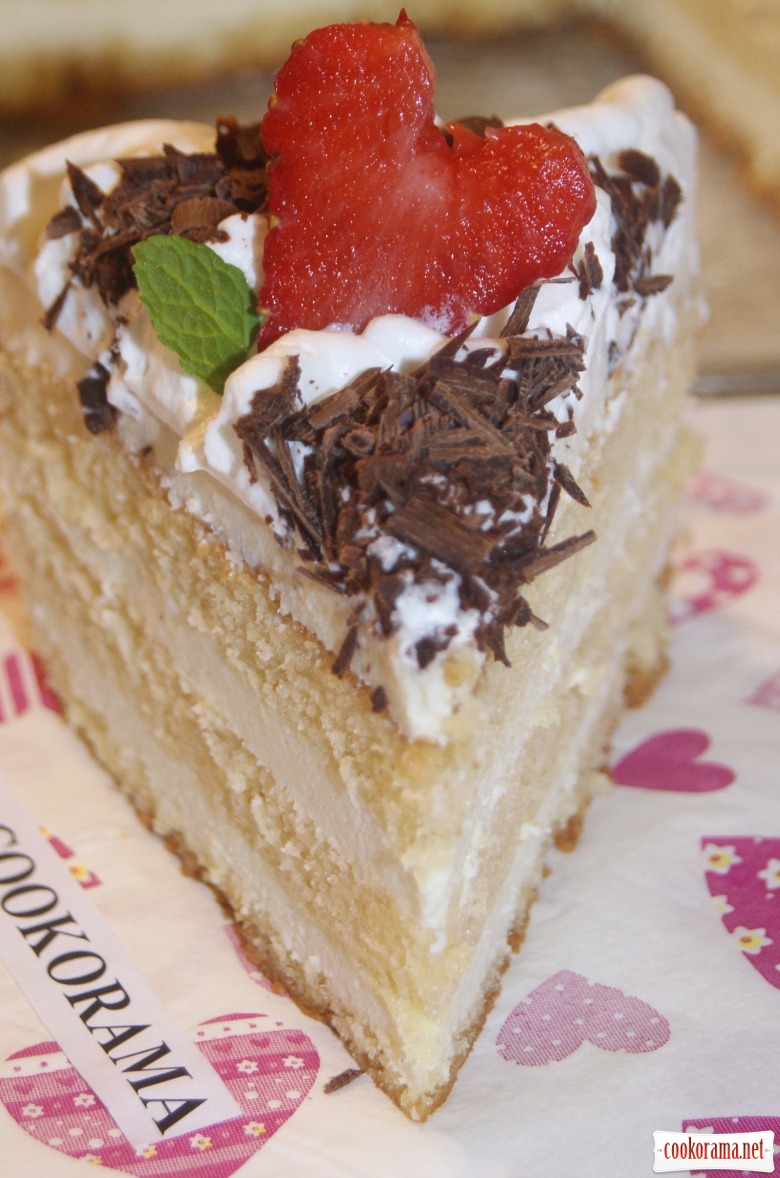 Ingridients
Chocolate genoese biscuit
6 шт.
130 g.
15 g.
160 g.
50 g.
50 g.
1 tsp.
Cream
250 g.
200 ml
250 g.
3 g.
Cake covering
300 ml
2 spoon
1 g.
Wonderful cake from Italian confectioners, white chocolate and vanilla cream, tasty Genoese biscuit and unique chocolate cream will not leave indifferent neither friends nor your guests, try it!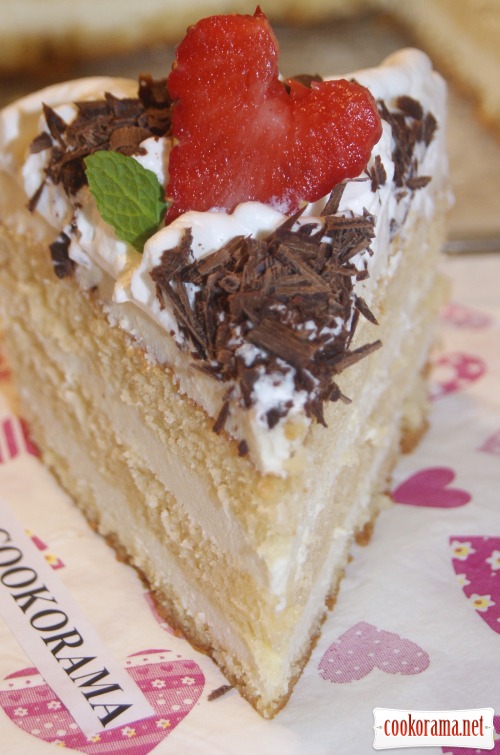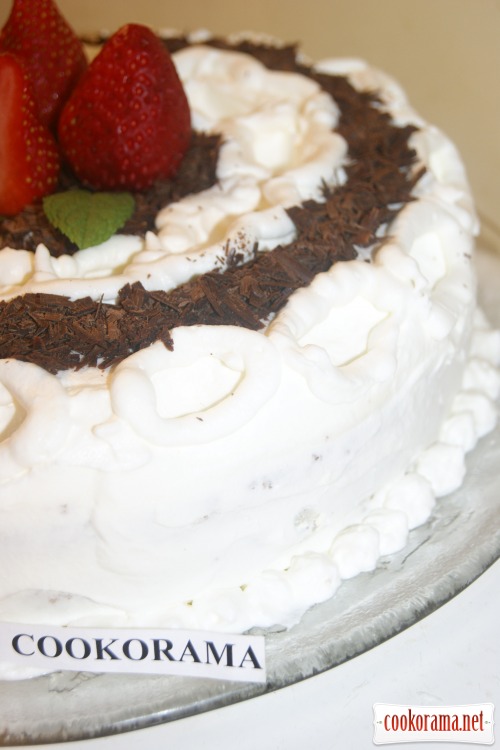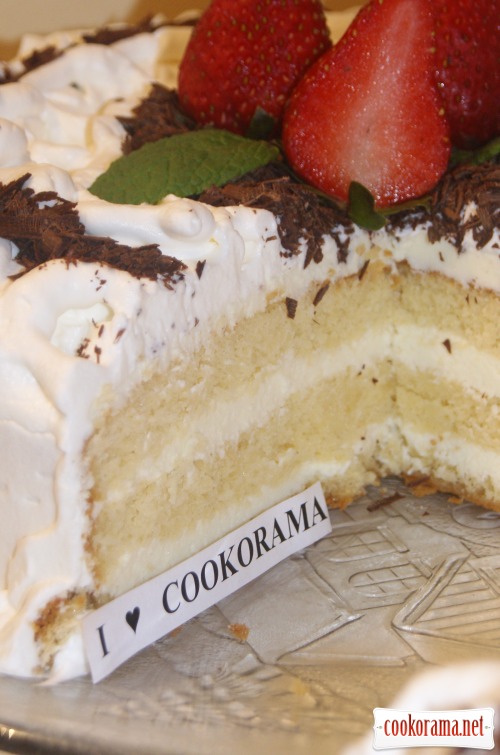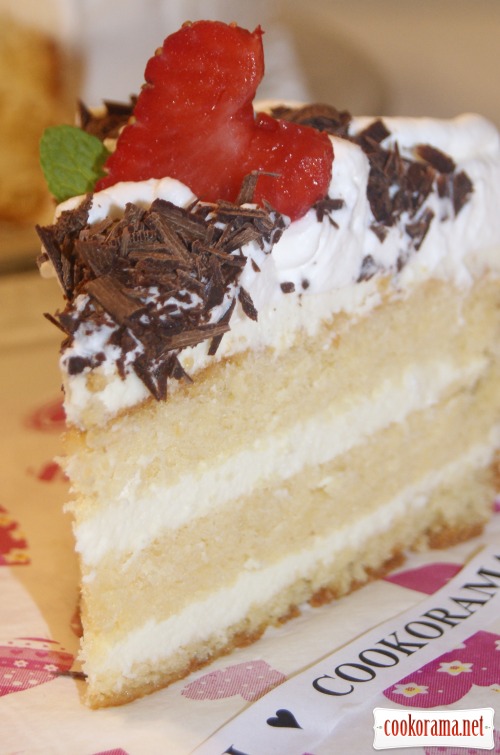 Preparation
Biscuit:
Better prepare products for biscuit in advance.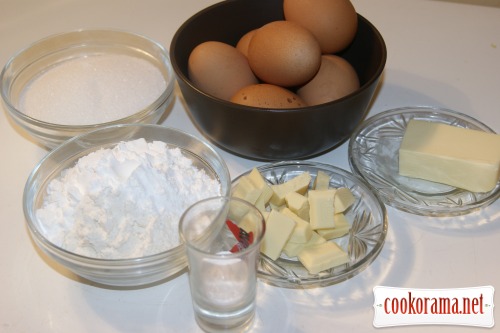 Melt butter and chocolate in steam bath, cool it.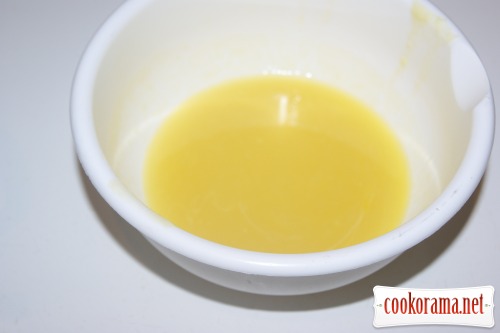 Put eggs and sugar over low heat and constantly whisking heat to 30 ℃.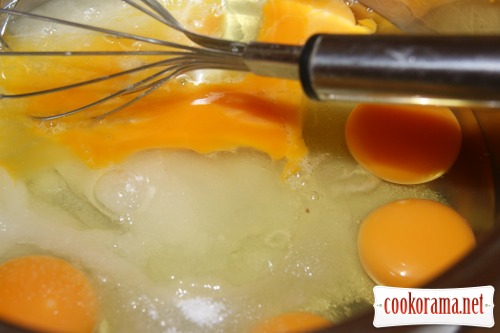 Remove from heat and mix at highest speed, not less than 15 min.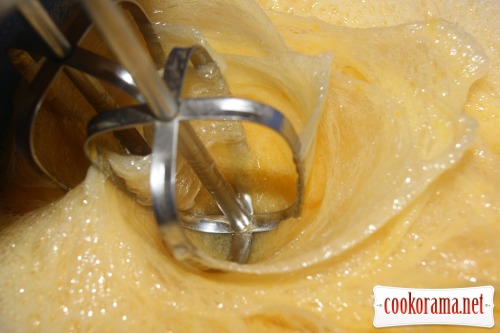 Mass should increase in volume a lot, be fluffy and stable.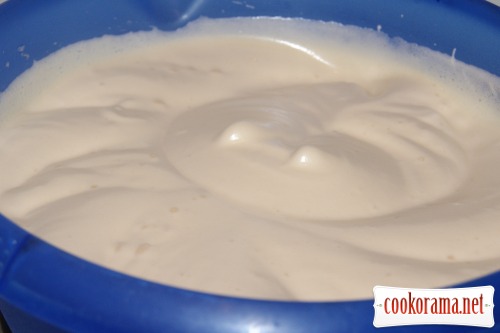 Sift together flour, starch and baking powder, adding into mixed mass 1/3 of part, gently stir with spatula, folding from top down and a round.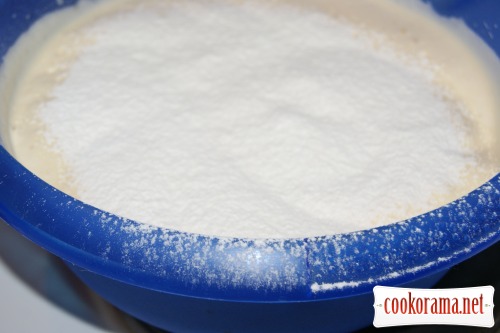 Add, gently pouring around half of chocolate-butter mixture, stir it.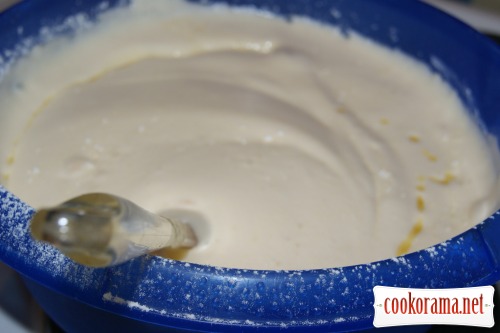 Put prepared dough in form and bake in heated to 180 ℃ oven for 20 min, reduce in 5 ℃, and in 5 min reduce to 170 ℃ and bake for another 20 min. Check with toothpick.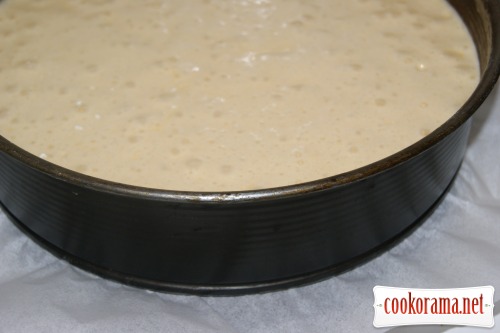 Cool biscuit in form.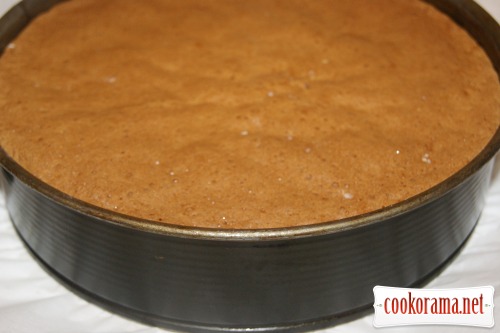 Remove from form, gently cutting around by edge.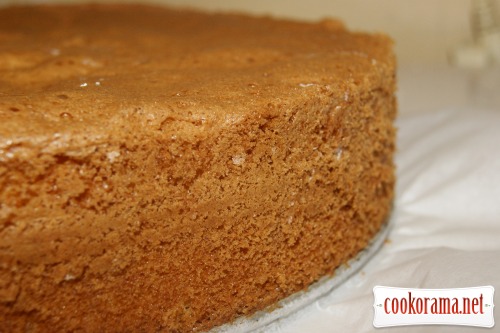 Cut horizontally in three flat cakes.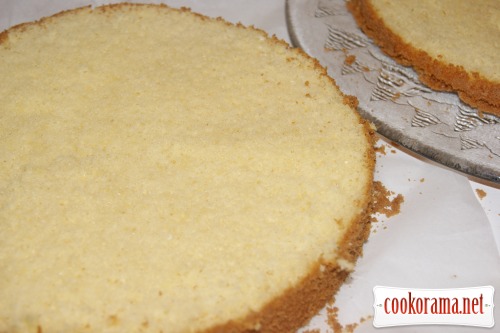 Cream:
Soak gelatin in cold water.
Heat cream to 80℃, do not boil them and put in chocolate.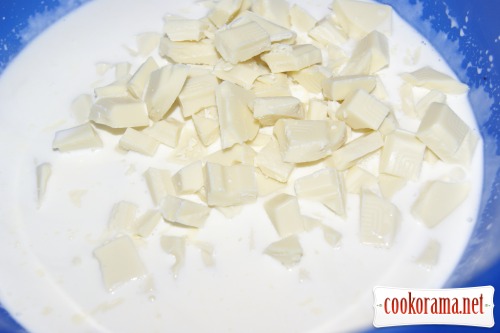 Stir into smooth mass, add mascarpone and stir.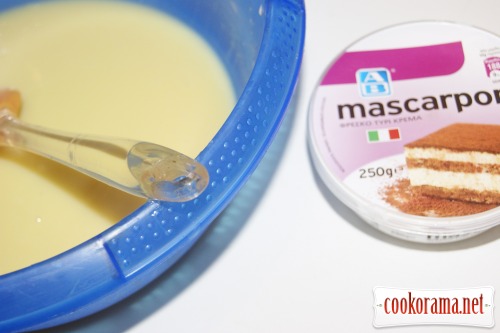 Put in separate bowl few spoons of cream, heat and dilute in it squeezed gelatin, add to cream and stir. Put in the fridge for 20- 25 min, then stir a bit.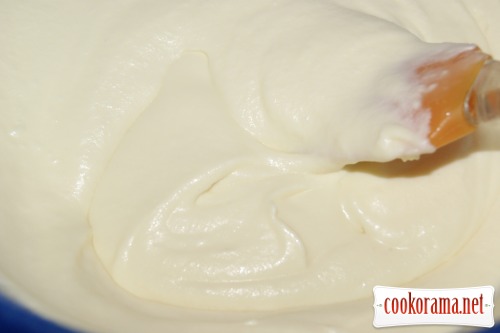 Assembly:
Smear flat cakes with cream.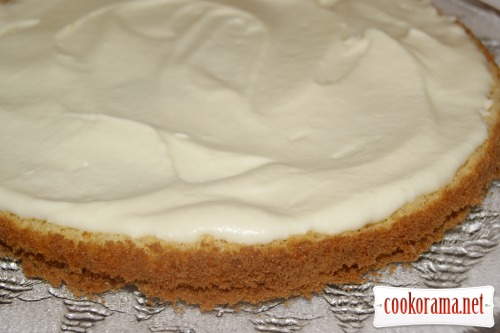 Cover with it top and sides, put in the fridge for 1 hour.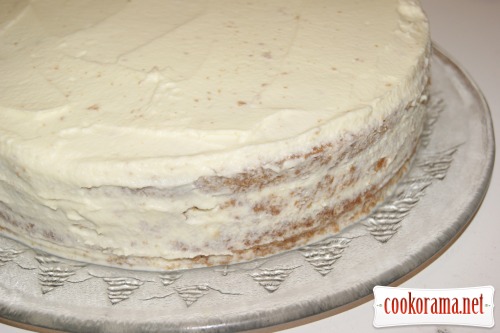 Mix cream with powder and vanilla, cover sides and top of cake with it.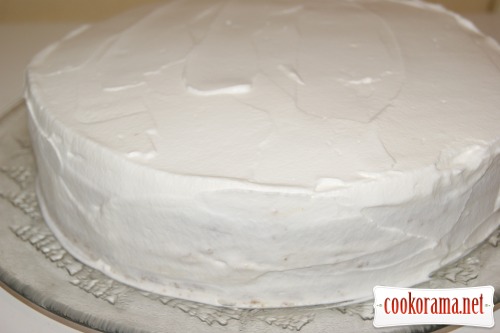 Decorate as you wish. I decorated with strawberry and dark chocolate.