Cake "It is love!"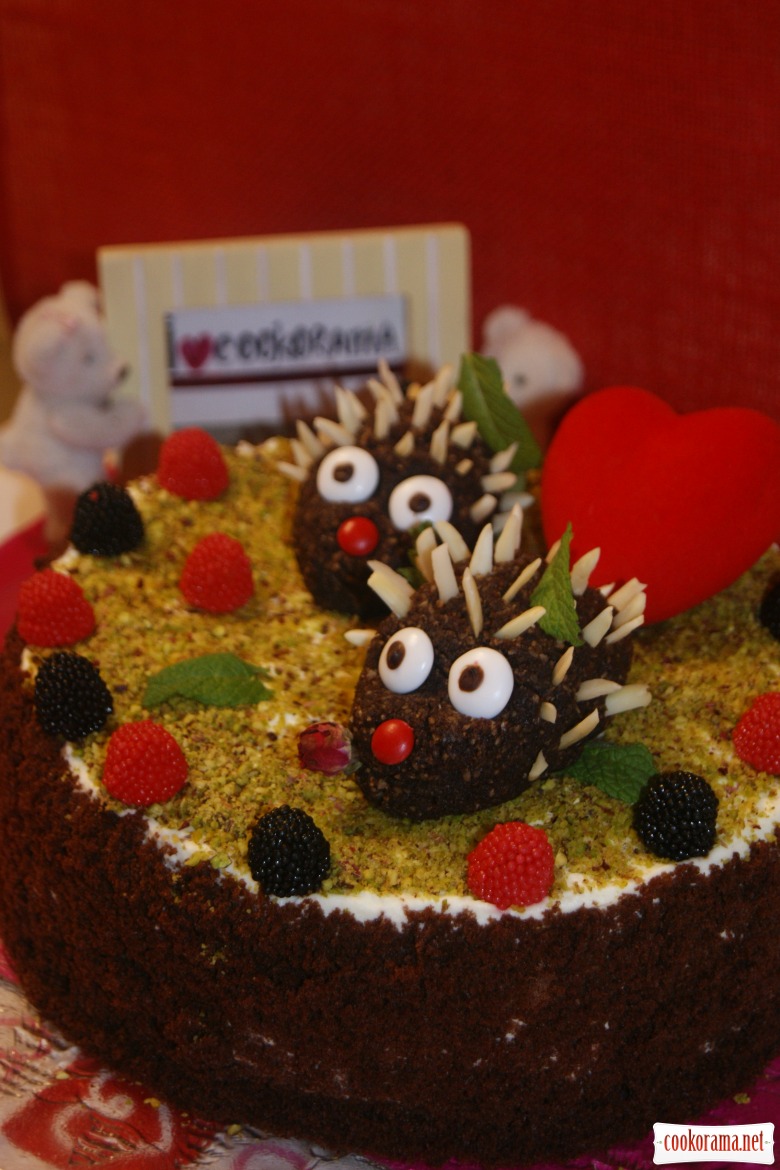 Ingridients
Biscuit
6 шт.
180 g.
2 spoon
60 ml
150 g.
30 g.
1 tsp.
1 spoon
Strawberry cream-mousse
350 g.
7 g.
200 ml
3 spoon
Creamy cream
200 ml
1 g.
2-3 spoon
Hedgehogs (5 pcs.)
120 g.
70 g.
120 g.
Ingridients
30 g.
Yeah, admins gave us theme — higher class!!! And om Cookorama — one recipe better than the other, here and I «picked up» some… whichI want to share with you! The idea I saw on my frendessa`s page in LJ Vitoria vitoria.livejournal.com/165031.html Cooked at first, so please do not judge strictly this is my first experience. So the cake — «This Love»! Why such name? Because I fell in love with it at first sight, because cream conatains my favorite strawberry, because soon is March 8! And, because cake decoration are hedgehogs, and they are known to symbolize the warmth and comfort in family relationships. I wish you all happiness, love and eternal warmth of feelings!!!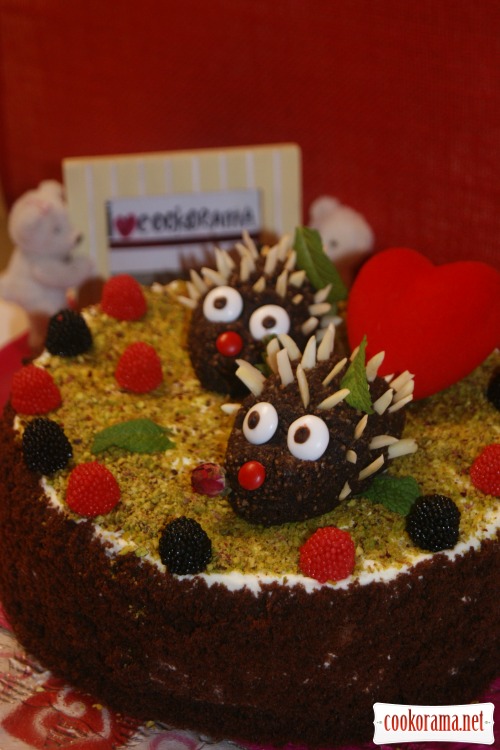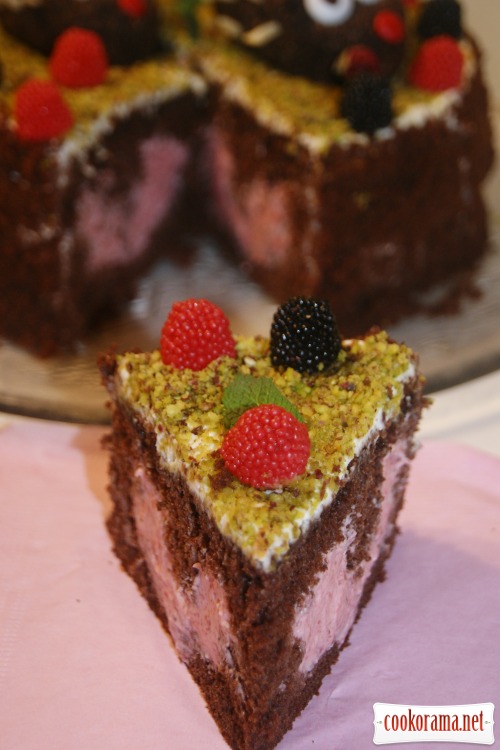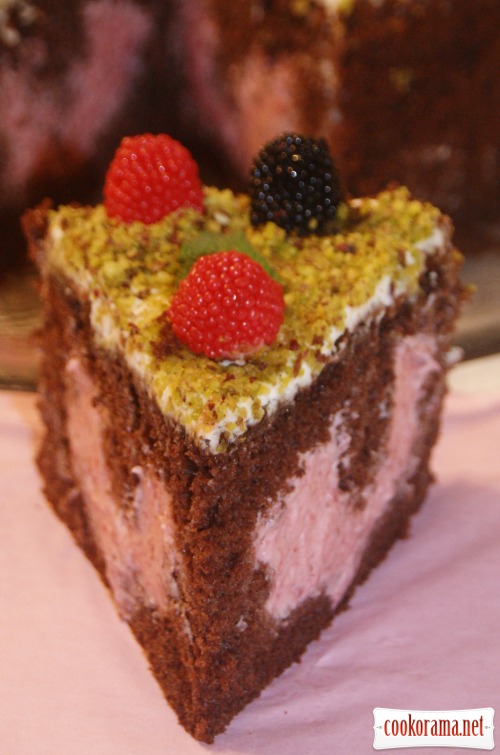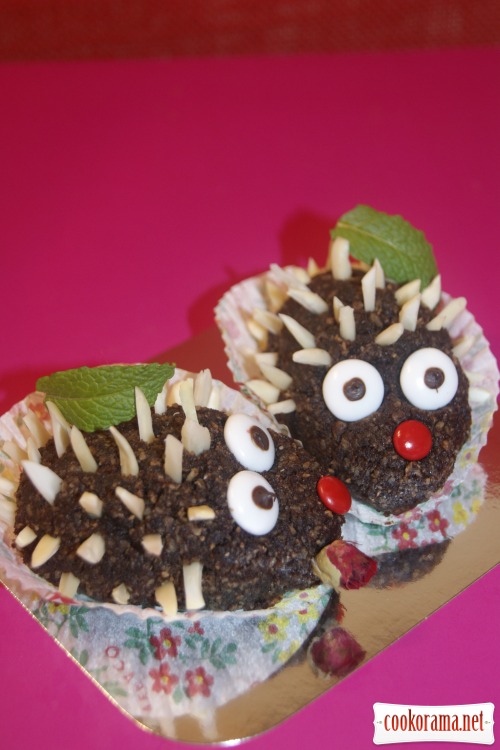 Preparation
biscuit:
Prepare and weigh set of products you need for biscuit in advance.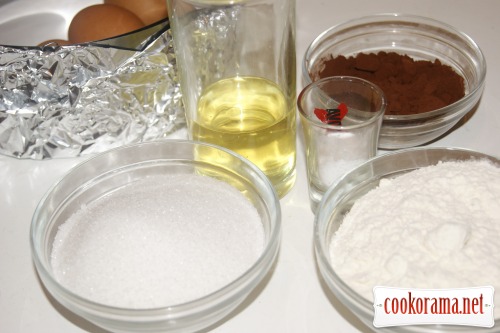 Sift flour with baking powder and cocoa, stir it.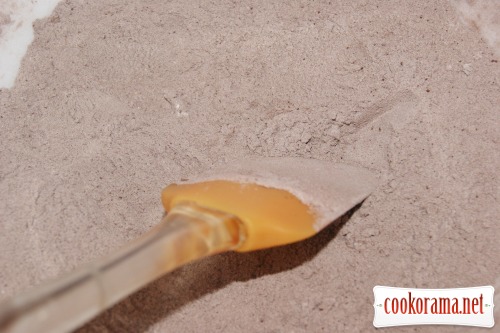 Mix eggs till increasing in volume at high speed of mixer.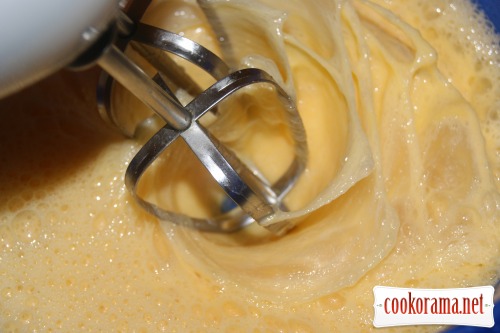 Constantly stirring, add sugar, mix at least 10 minutes.
Add boiling water and mix into fluffy foam again, pour oil, stir it.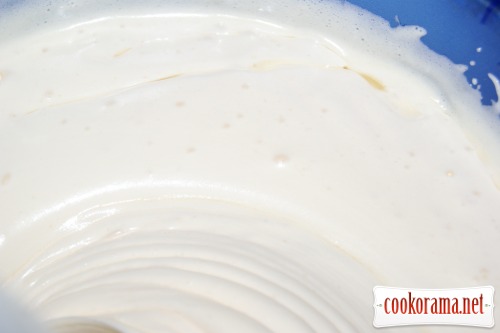 In two stages add flour mixture into mixed egg mass, stir, folding with spatula. Add coffee, which is diluted in 1 tbsp of water, stir it.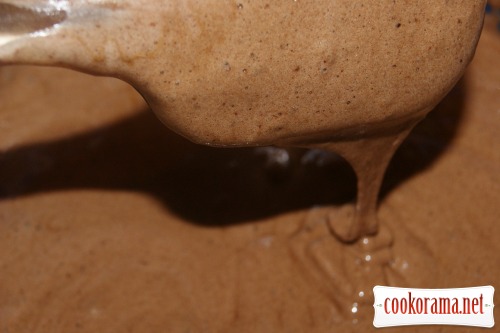 Put dough in form.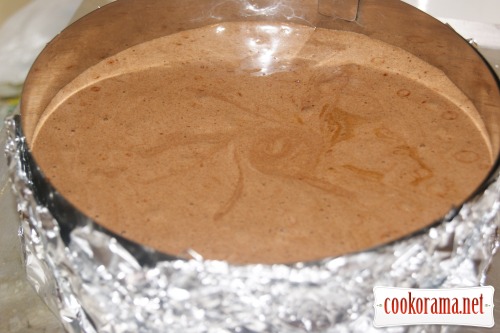 Bake in heated to 180℃ oven for 35-40 min. Guide to your oven!
Cool biscuit in form.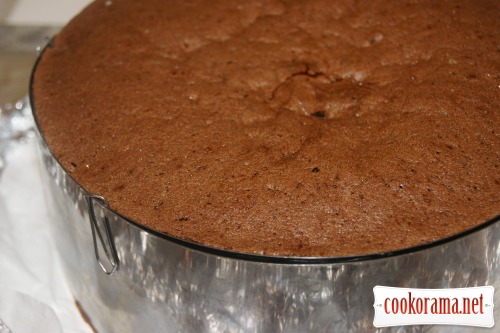 Remove from form.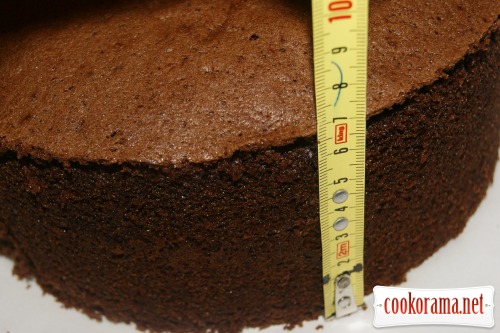 Cut into 2 flay cakes.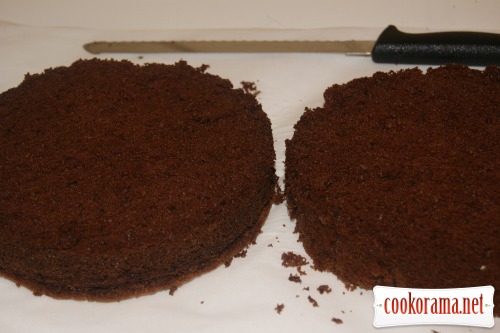 Lower flat cake
. Retreat from the edge 1 cm and cut a hole of 6 cm width, narrowed to bottom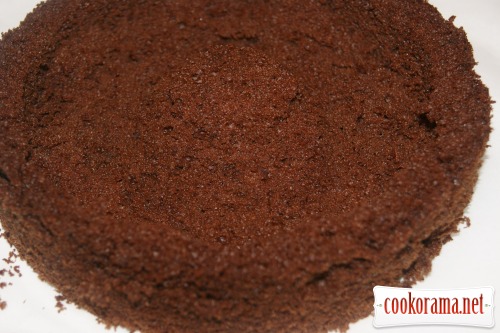 Upper flat cake.
. Cut a hole in the form of two semicircular grooves. At first retreat from the edge 1 cm and cut deepening 1-1.5 cm width.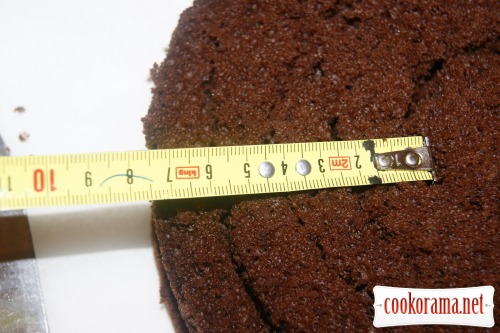 Then, from the first cut deepening retreat 1 cm, measure 3.5 cm and cut second deepening.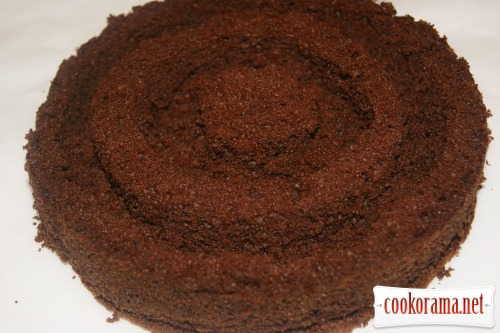 Diameter of centre in both flat cakes is 5 сm, it is important, otherwise the heart fails! I made calculations by myself because it is not mentioned in the source, highly recommend:
  а) measure everything exactly.
  б) let the bixcuit infuse at least for a day.
  в) add gelatin exactly as much as indicated in the recipe.
 I hurreid and spoiled it!!!

strawberry cream-mousse:
Soak gelatin in cold water.
Grind strawberry into puree in blender, heat part of puree and dissolve in it squeezed gelatin, combine with rest of puree and stir well.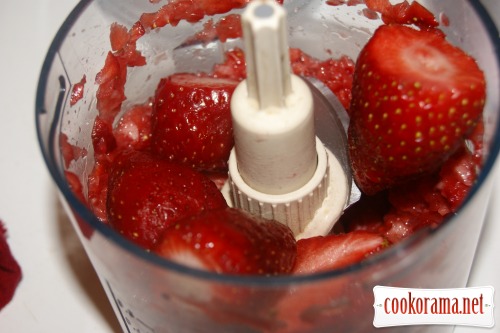 Connect mixed to stable peaks cream and strawberry puree, stir with spatula.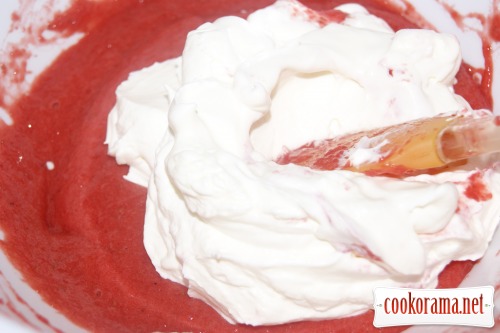 Fill slots cake with mousse.
Lower.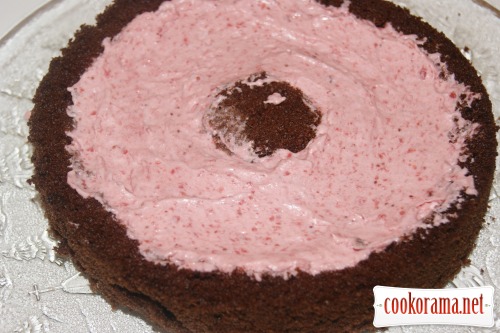 And upper one.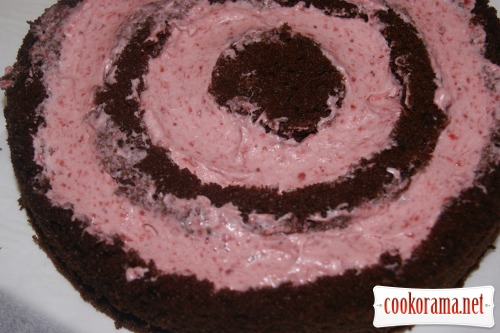 Combine flat cakes.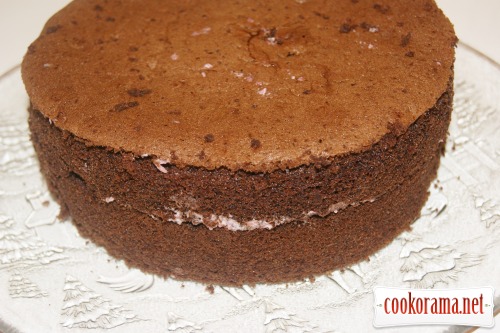 Spread cream that was prepared by mixing cream with vanilla and powder to sustainable peaks.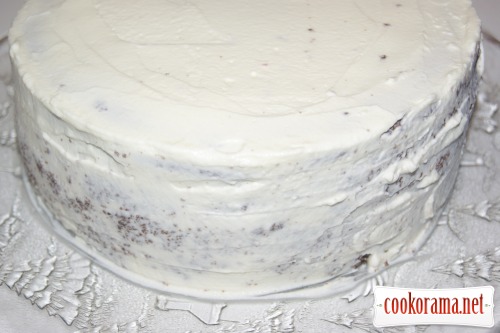 From cut out biscuit pieces make biscuit crumbs and place it on side of cake.
Sprinkle ground pistachios on top.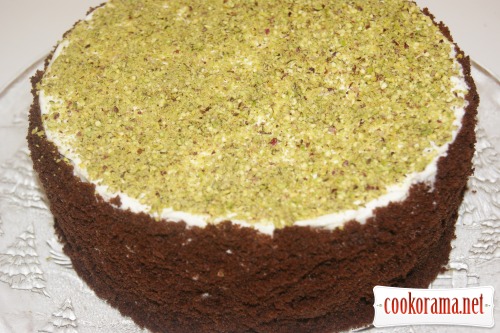 Put cake for 1 h in the fridge.
Prepare hedgehogs
(by the way, my husband made them!!! )
Mix ground almonds with melted chocolate and rest of biscuit crumbs, and ratio of almonds and crumbs should be 1:1!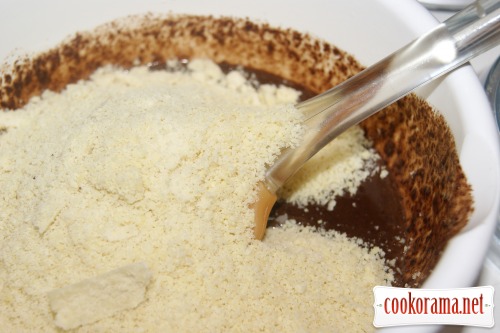 Roll hedgehogs.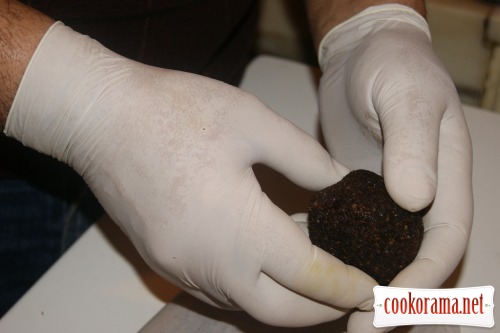 Separate snout a little, pressing with finger.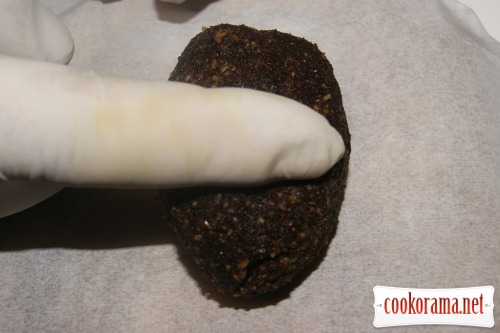 Put eyes. Nose. Needles and mint leaf.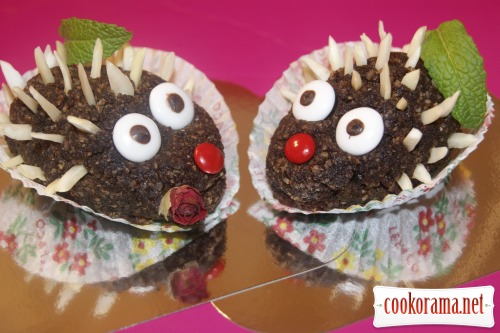 Decorate Chilled cake.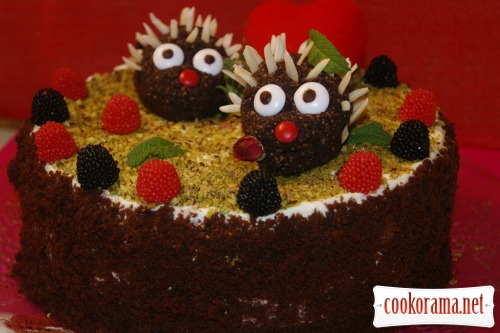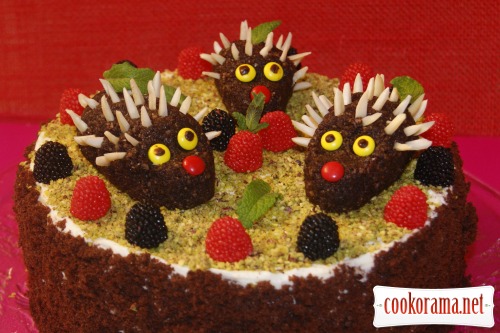 Make tea or coffee and enjoy!!!