Cake "Christmas bomb"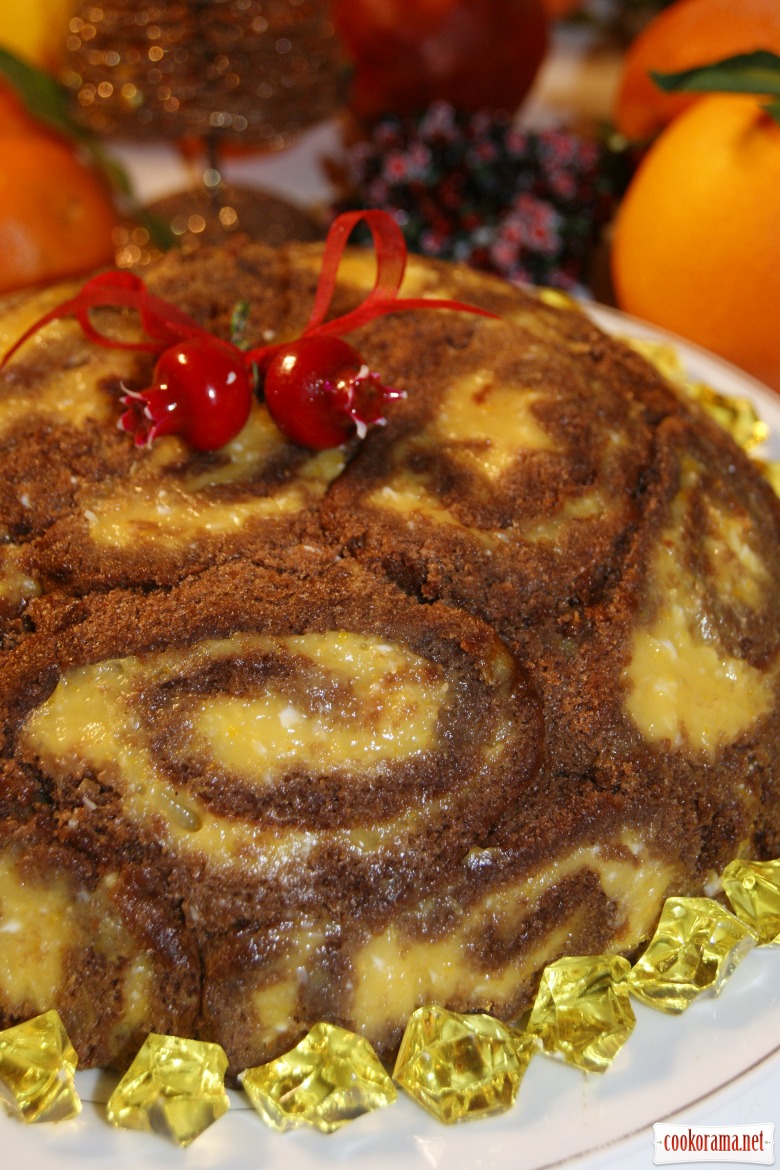 Ingridients
Orange and lemon kurd
100 g.
100 g.
10 g.
150 g.
15 g.
3 шт.
Biscuit
50 g.
1 g.
30 g.
55 g.
20 g.
7 g.
150 g.
3 шт.
3 шт.
White chocolate mousse
250 g.
300 g.
2 шт.
15 g.
60 g.
40 g.
Very gentle cake by Alice Medrich, with orange flavor and acidity, with an amazing air mousse,will bring unique taste delight to you and your family, try it! (first time published!

)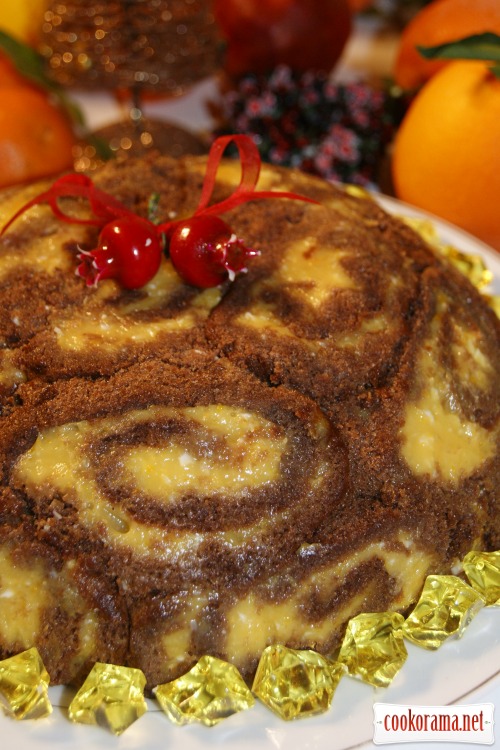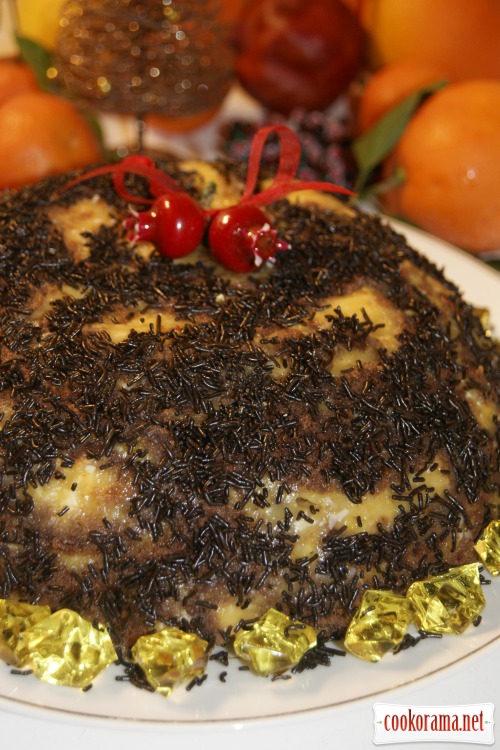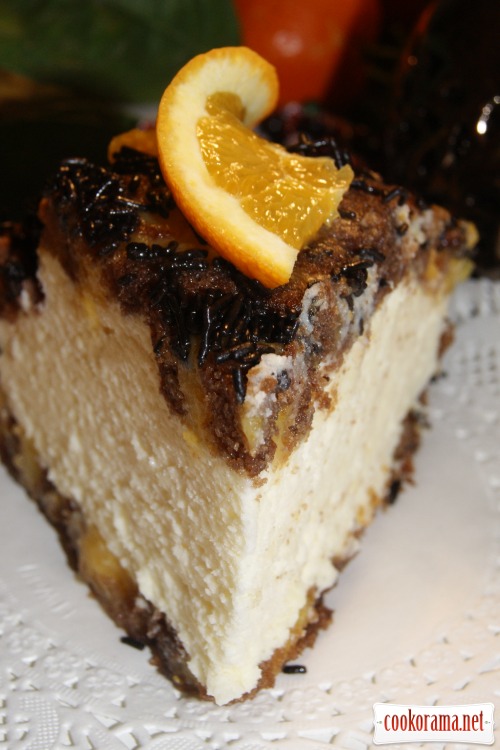 Preparation
1.
Orange and lemon curd:
Mix in a saucepan with thick bottom egg, juice, sugar and starch. Cook on a low heat till thickening and boiling of the cream.
Add lemon peel and butter, mix well and totally cool it, cover with foil to avoid forming of a crisp.
2.
Biscuit
:
Put in the saucepan milk, butter and vanilla sugar, heat on the low heat till the butter melts, but do not boil, keep it hot until using.
3. Sift twice flour, cocoa, baking powder and, again return to the sieve, put aside.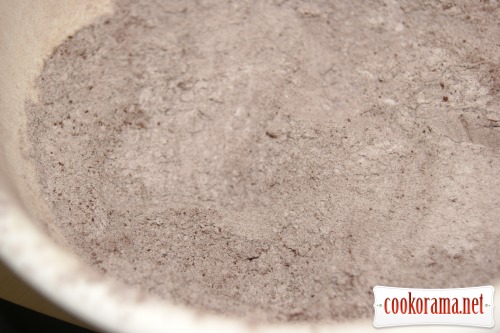 4. In a bowl whisk eggs, yolks and sugar. On a water bath heat the egg mass, and stir it till it becomes warm. Remove from the water bath, immediately mix it, it should increase in 3 times and looks like thick, mixed creams.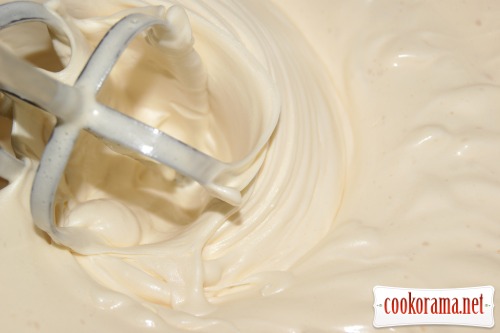 5. Sift 1/3 of the flour on the egg mass and carefully mix it. Then do the same with other 2 portions of lour.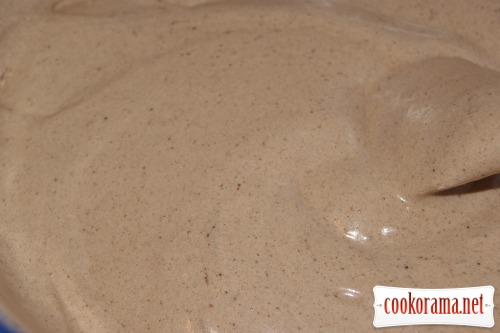 6. Ad 2-3 tbsp of dough in hot milk, stirring well, and then mix with a basic dough.
Spread the dough on the baking sheet.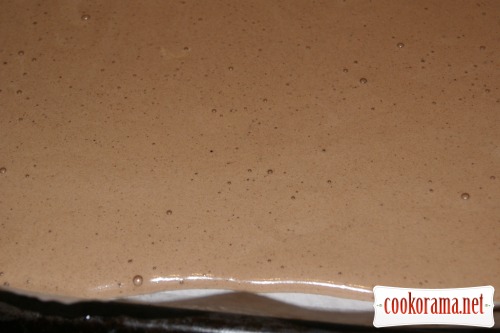 7. Bake at 200℃ for 10-12 min. Cool it right on the sheet.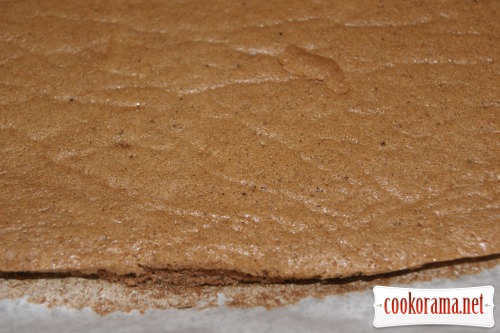 8. Remove the biscuit from the paper in which it was baked and shift to the clean cooking paper. Add the curd,
note
— better not to put it all at once, but as rolling, because the cake is very delicate and breaks. Next time I`ll do it in this way!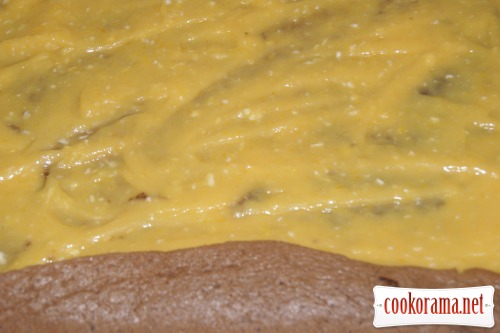 9. And using paper, removing it during the process, make a roll.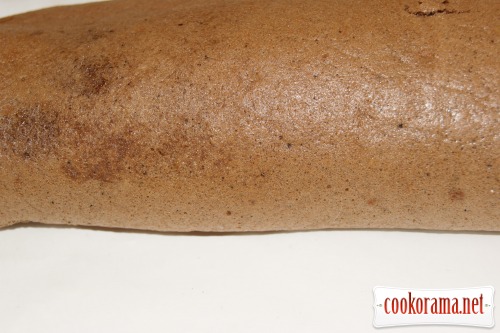 10. Tightly pack the roll in paper, twist the edges, like sweet and put in the freezer for a night. I didn`t have time for this, and 4 hours is not enough!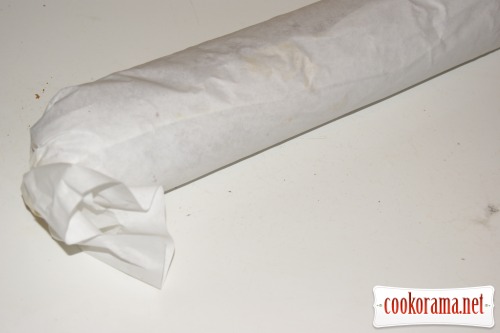 11.
Mousse:
Put gelatin in cold water. Mix the whites. Put in the fridge.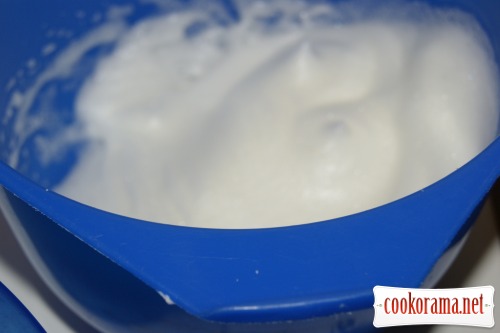 12. Mix cream.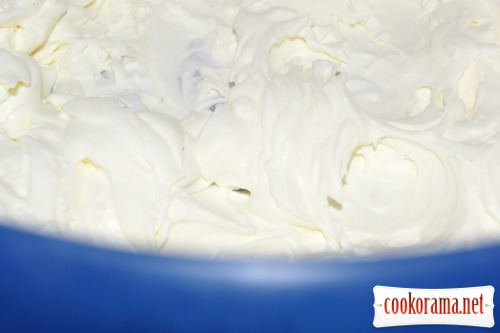 13. Melt the chocolate + 2 tbsp on water bath or in microwave, add squeezed and bulgy gelatin, mix it.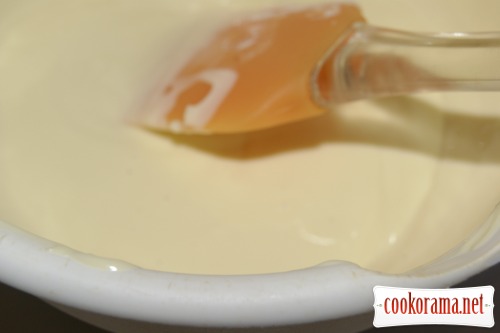 14. Combine cream with chocolate-gelatin mixture, mix well, add liqueur and 1/3 of whites, and mix it. Add the other whites.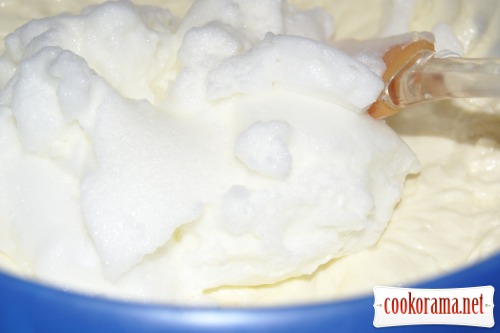 15. Cover the form with food film (I have a glass salad bowl) and spread with sliced of 0.5 сm thick, pieces of roll.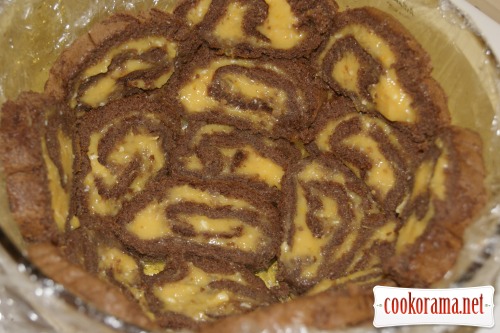 16. Cover with mousse and put on the top remained pieces of roll. Put in the fridge for a night.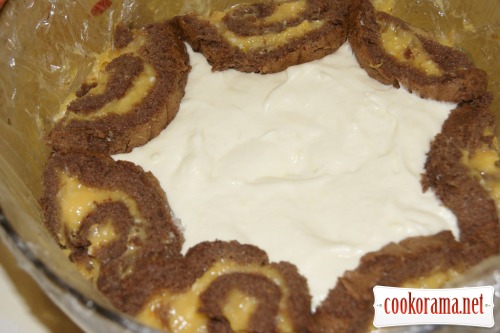 17. Turn the frozen cake on a plate. You can grease the top with warmed apricot or peach jam.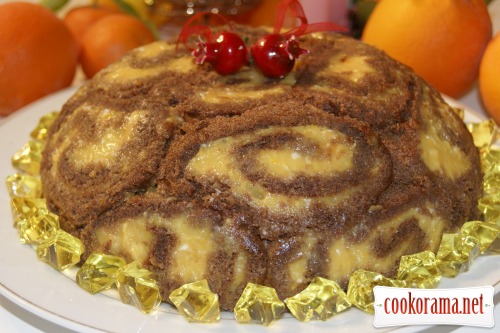 18. My roll turned out juicy and I sprinkled the cake, leaving islands of cream, with grated chocolate.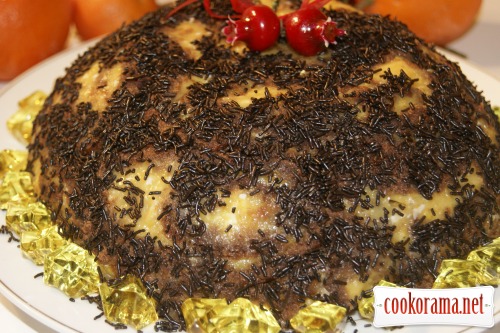 19. Bon Appetite!
558

12 December 2011, 21:46