Classical Christmas cake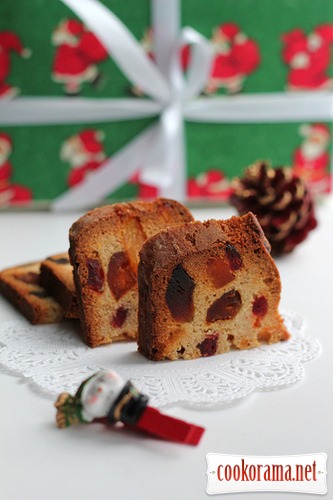 Ingridients
Ingridients

сухофрукты (candied fruits)

450 g.

rum (or liqueur or cognac)

70 g.
200 g.
4 шт.
150 g.
50 g.
250 g.
5 g.
For decoration: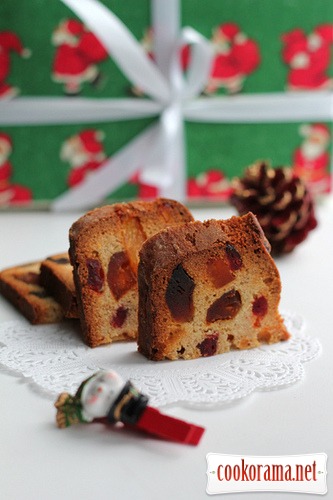 For cake 20 cm.

Here we have the whole story. I found this recipe at the end of November and it expressed me. I was surprised and scared, that the baked cake should lay for a month (!) before it can be eaten. By the way, it is not necessary to make this cake exactly for Christmas, but you know, I got festive mood on the 7th of December, when we removed cake from the oven. So.


Preparation
Let`s start in 3-4 days, pour diced fruits. They should almost completely absorb alcohol.
Before you make the dough, remove the butter and eggs from the refrigerator, they should be the same temperature, otherwise the mixture will become flakes. Don`t heat butter on the batteries/in microwave, it has to warm up at a room temperature.
So, measure flour, sugar, grind almonds, strain excess liquid from vegetables, cook spices
Beat butter with brown sugar until sugar got melted. Add one by one eggs. Add spices, almond (grinded), dark sugar and half of the flour. Mix it. From a metered quantity of flour take a few spoonfuls to powder fruits. Mix in the rest of flour dough and then with the help of spoon add fruits.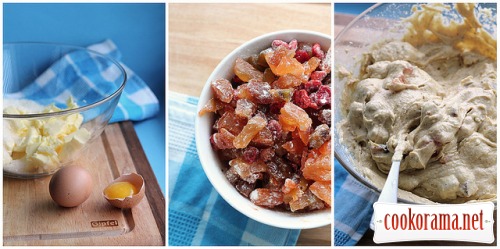 Put in a greased and powdered with flour form. Decorate the top of it with almonds and put in oven preheated to 160 ℃. Cake should be baked with about 1.5 hours, check its readiness using a toothpick. Leave the baked cake on the form for 10 minutes, and then let it cool off on the grill for a night. Then wrap it in foil or cooking paper, put it in a box and forget about it for a month. Your patience will be rewarded, believe me. Keep it in a cool place, but we left it on the fridge, as it was not very hot in the kitchen, and everything was all right with cake.