Buns with custard on raspberry-apple basis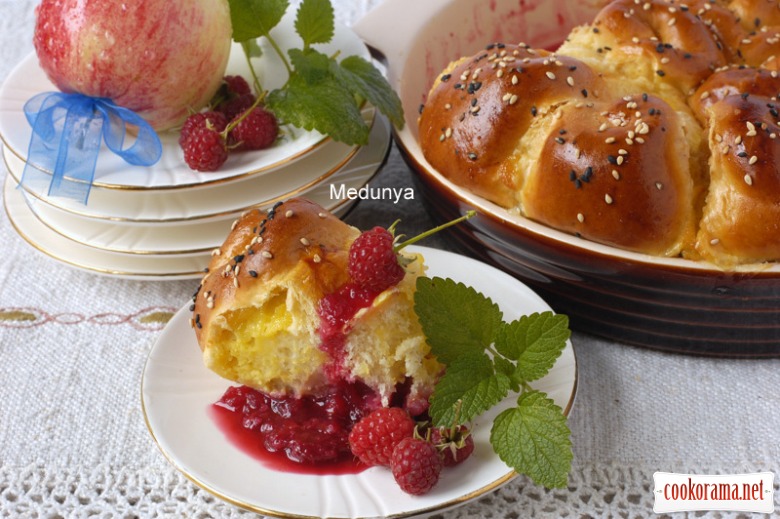 Ingridients
Custard
2 шт.
160 g.
20 g.
20 g.
30 g.
Dough
20 g.
200 g.
1 шт.
60 g.
70 g.
3 g.
10 g.
500 g.
Raspberry-apple basis
200 g.
1 шт.
20 g.
1 шт.
For greasing
1 шт.
20 g.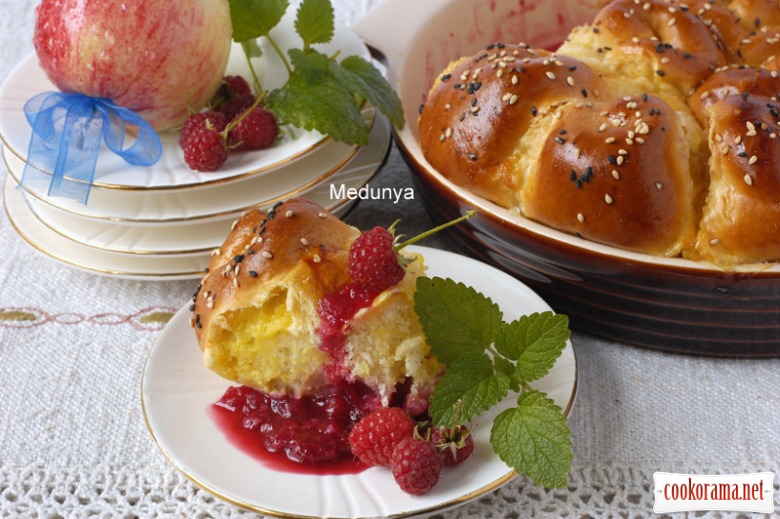 These buns were given everything that they wanted. They slept in the refrigerator before baking well. Their soul was filled with a gentle cream. They were allowed to sunbathe on the fragrant raspberry-apple pillow. And here they are! They are very tasty and fragrant. Kindly advise you to cook.

Preparation
Dough for these buns shoulb be kneaded in the evening. For this mix yeast with sugar. Add warm milk, salt, flour, melted butter, peel and knead dough. Knead for 4-5 minutes. Put dough in the bag and put in the refrigerator overnight.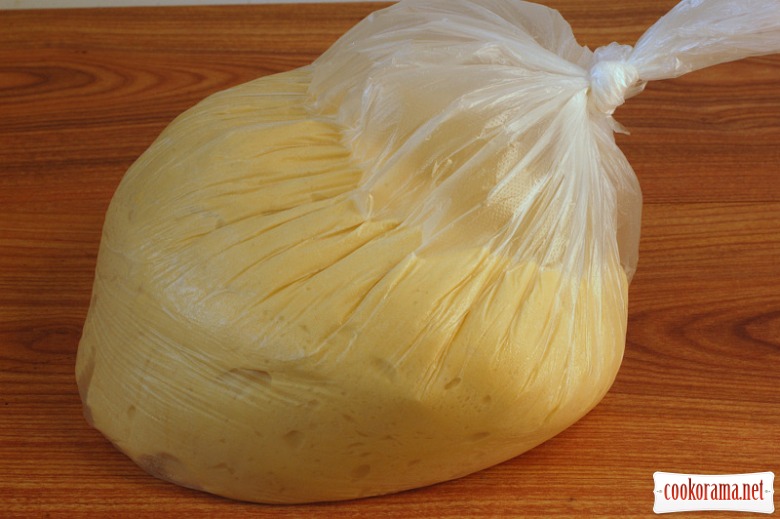 In the morning, afternoon or even the next night remove dough from the bag and put it to warm a little (15-20 minutes) on the kitchen table.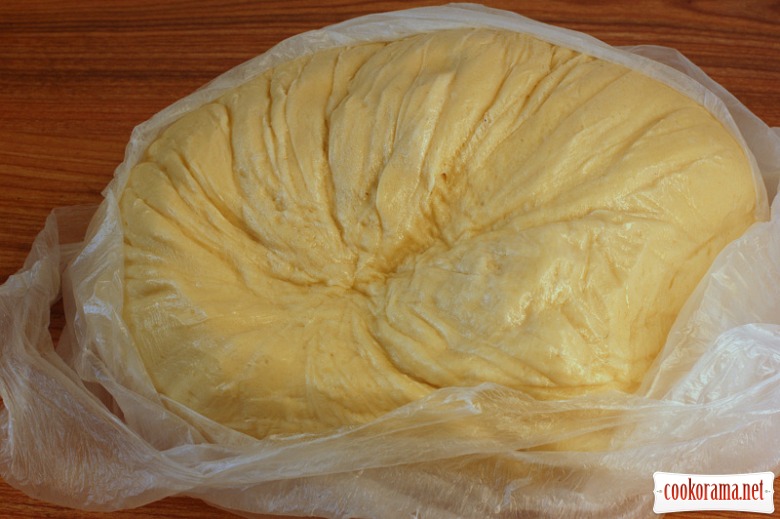 It is desirable to cook the custard beforehand.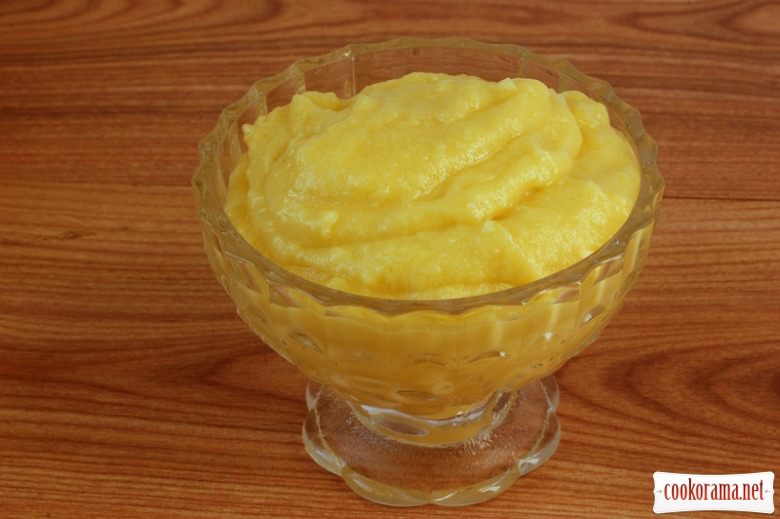 As Olga accurately noted to me that I should not show off with my incomprehensible cream patiser that its name is frightening and repellent from cooking, we`ll stuff buns with custard (thereby patiser, but it is called «human»). Cook analogously as herein
cookorama.net/uk/blog/pyrogy/pudyng-yevy-z-kremom-patysyer.html
that is, mix sugar, flour, starch, egg and 1 \ 3 milk. Boil the rest of the milk. Pour the boiling milk into the egg mixture. Boil all for 1 minute. Cool it. For the filling clean raspberries, wash apples.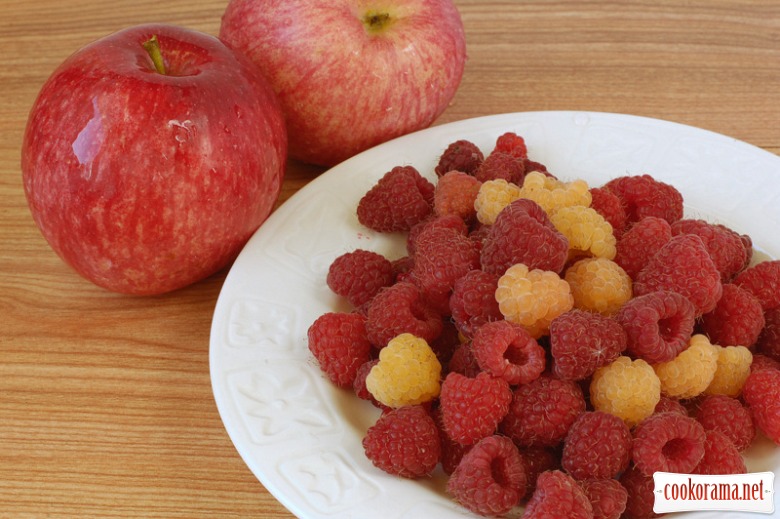 From dough cut pieces like a big nut.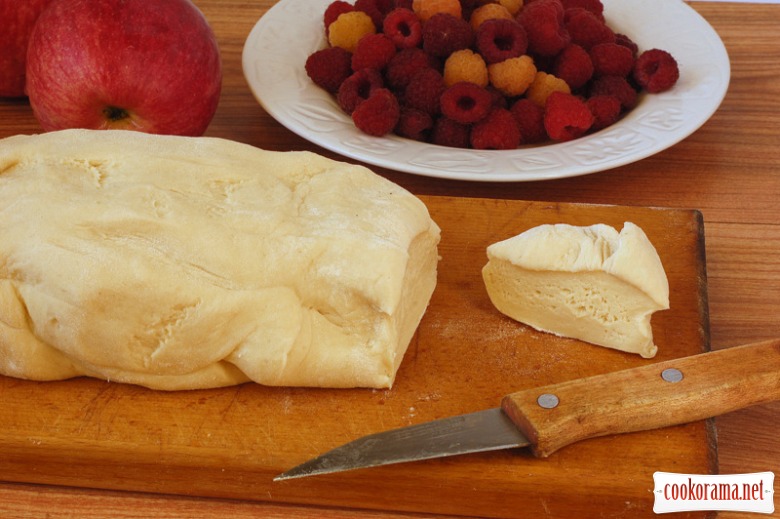 Knead each piece of dough into a thin cake, and spread in the middle 1 tbsp of cream.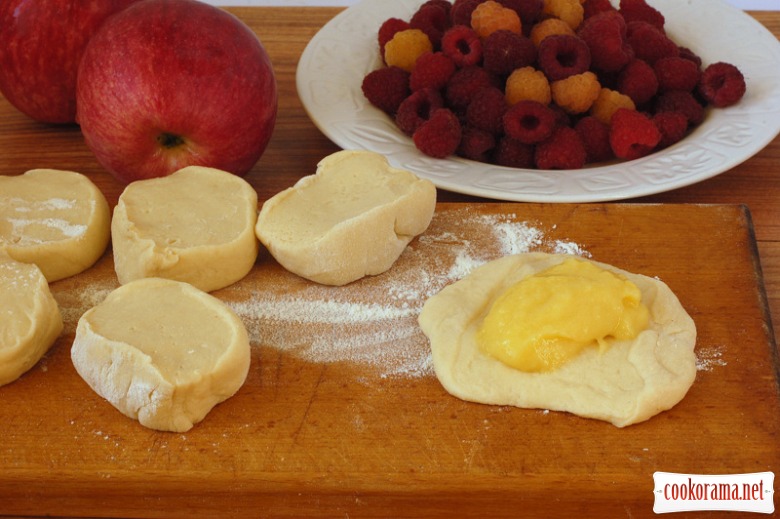 Stick together «vareniki», and then fold each varenik into roll.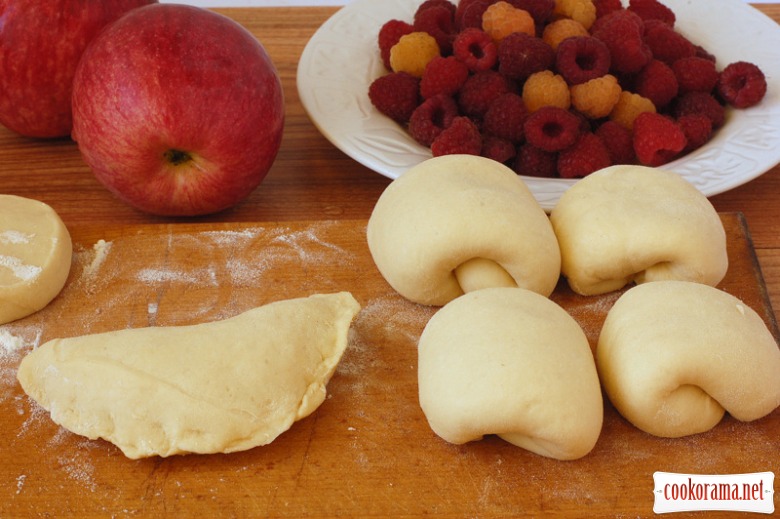 At the bottom of the ceramic forms put raspberries, sliced apples, mix with sugar and «Confiture».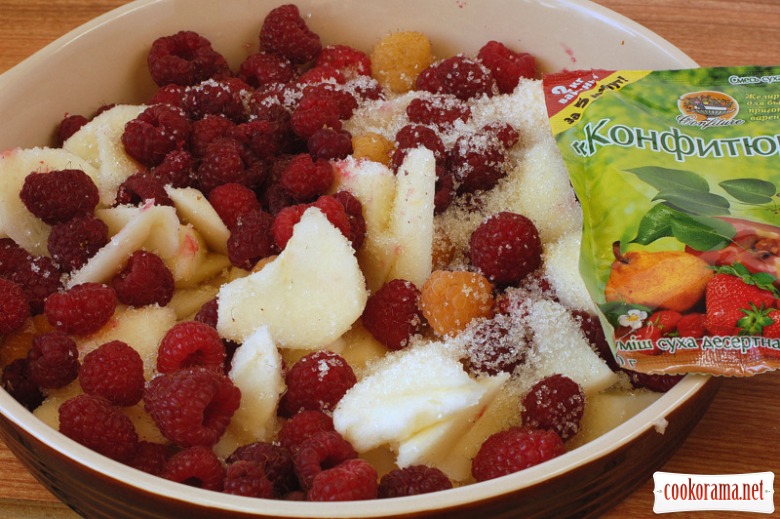 Lay rolls on the raspberry-apple pillow.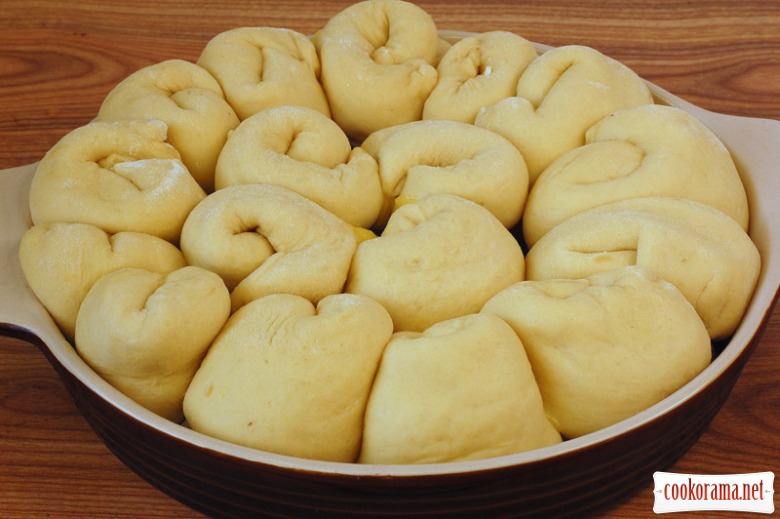 Let it stand in warm place for 35 min. Grease top with yolk, mixed with water. Sprinkle with sesame. Bake for 35 min at 180 ℃.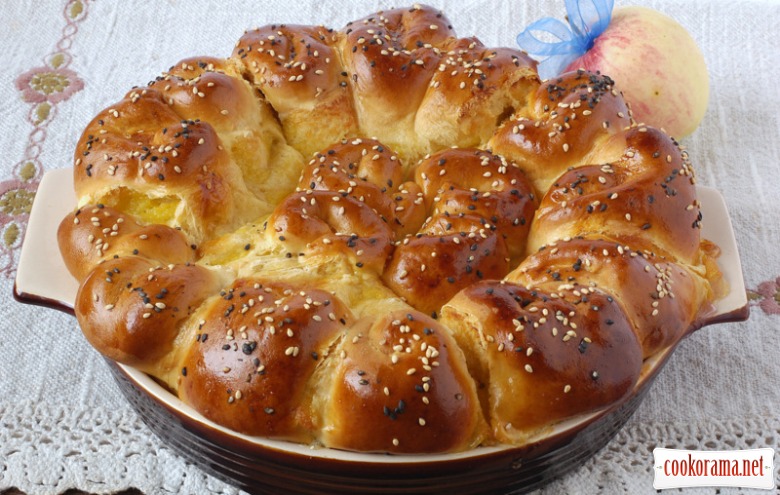 The combination of flavored dough with a hint of citrus, delicate cream and berry-apple jelly-like sauce does wonders — buns disappear instantly.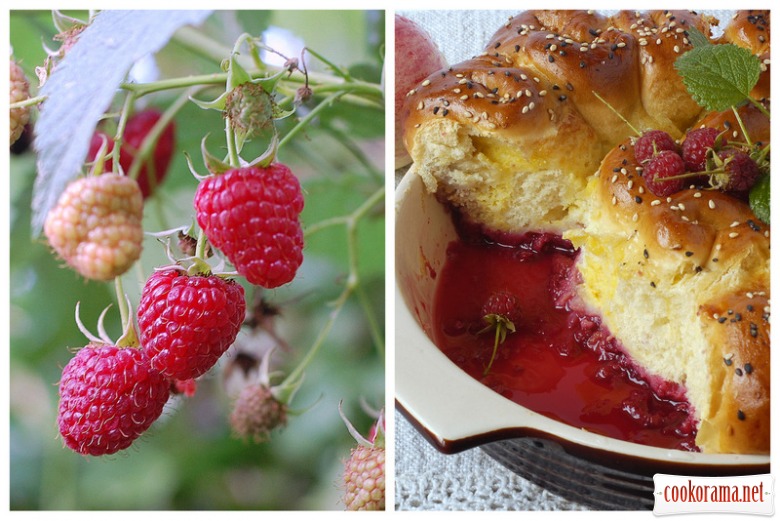 Enjoy these buns.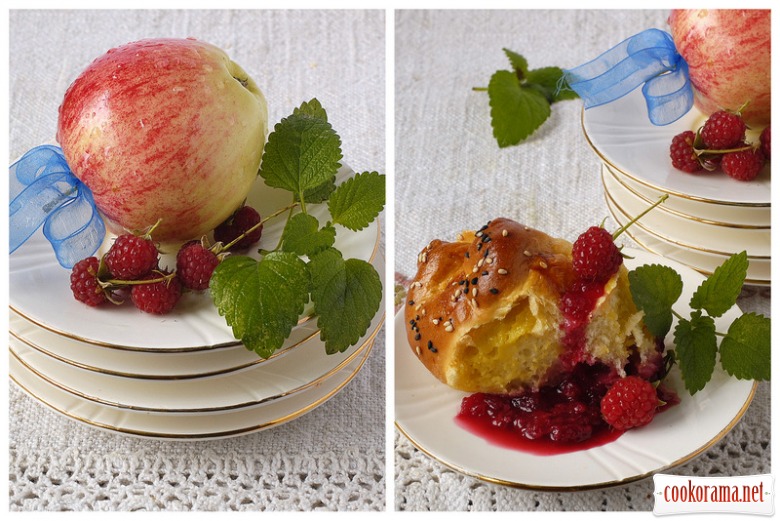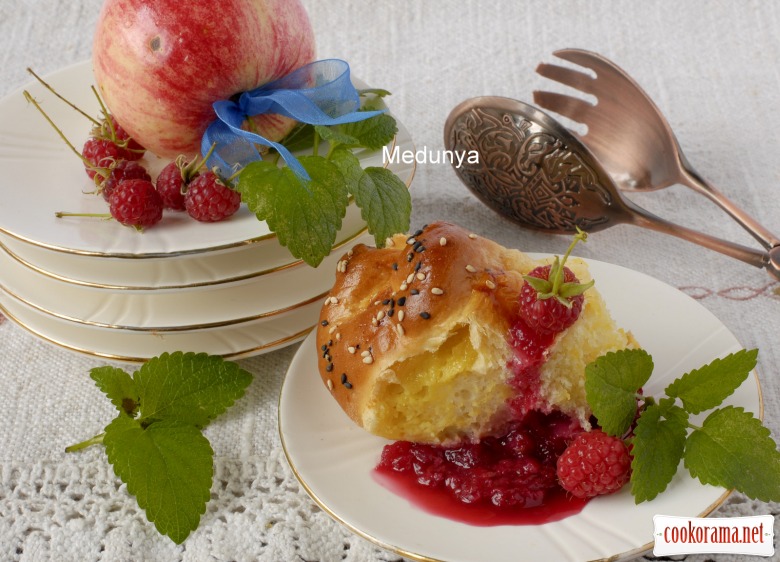 Bon Appetite!