British Easter buns with hot chocolate and butterscotch (hot cross buns)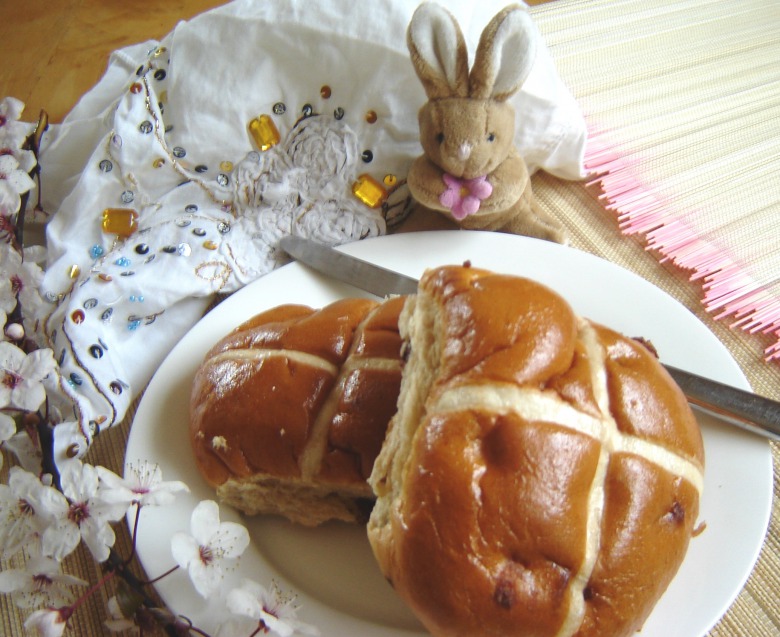 Ingridients
100 ml
25 g.
25 ml
7 g.
225 g.
1/4 tsp.
25 g.
25 g.
25 g.
1 spoon
1 шт.
You can not imagine English Easter without these delicious buns. Traditionally they are eaten hot, smeared with butter for breakfast on Easter Sunday

but many already begin to feast them on Thursday or Friday.
The classic recipe of buns with dried fruit (mainly raisins, currants and cranberries), but many varieties appeared: with apples and cinnamon, chocolate, caramel with pear, with candied ginger ,with orange marmalade.
I decided to bake them with butterscotch and chocolate.

Preparation
Heat milk and water at about 37℃, add yeast and stir well.
Sift flour, add salt, sugar and vanilin.
Mix egg well, melt butter.
Make a hole in flour, pour there milk with yeast and egg, knead a bit and add butter. Knead dough (it should be nice, shining and a bit «tight»).
Cover with towel and put in warm place, to «rise».
Once it increases in volume almost twice, add chocolate(I took special one for baking, " chocolate buttons ", but I thinf, if you cut usual chocolate in large pieces (0.5 х 0.5сm) it will be also good

) and chopped butterscotch (better take soft) and stir well again.
Divide dough in 6 equal parts, form buns, put on oiled baking sheet and put in warm place (cover with towel) for about 30-45 min.
Mix 2-3 tbsp of flour with some water, to get somewhat like «paste».
Spread with spoon or culinary syringe (package) on buns crosswise.
Bake in oven at 190℃ till golden brown crisp. Grease hot buns with melted honey and leave for 1-2 min.
Serve hot for tea or coffee (you can grease with butter, if desired

)
Bon Appetite!!!
From this amount you got 6 buns, 2 per portion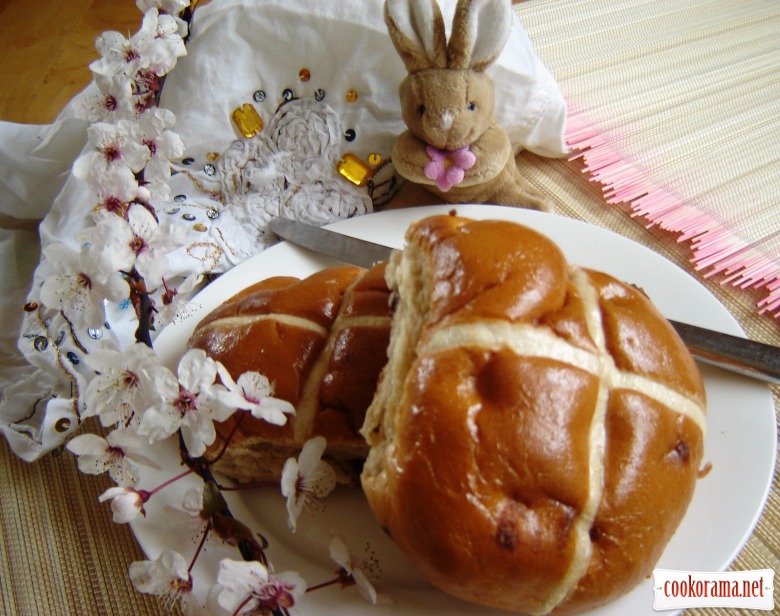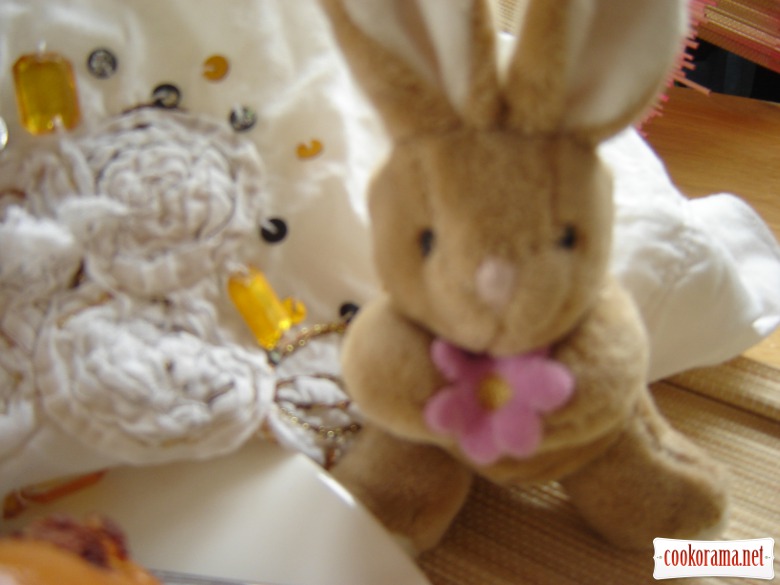 Top of recipe "British Easter buns with hot chocolate and butterscotch (hot cross buns)"
1020

02 April 2015, 18:05