Lean poppy buns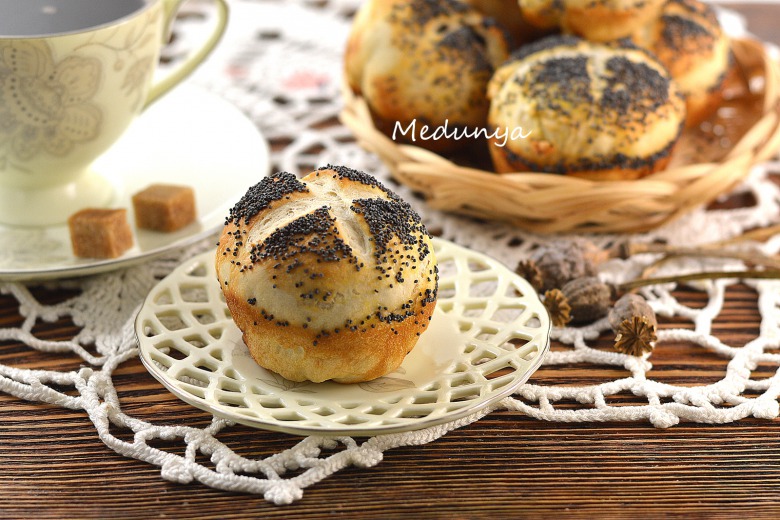 Ingridients
Filling
100 g.
3 spoon
3 spoon
4 spoon
Dough
1 glass
100 ml
25 g.
2 spoon
1 tsp.
500 g.
Delicious and fragrant lean poppy buns. By tea — just what you need.


PREPARATION
POPPY STUFFING:
Pour poppy with boiling water and leave for cooling. Drain water. Skip poppy three times through a meat grinder with grill of small holes. Add sugar to poppy, washed and steamed raisins, ground nuts. Stuffing is ready.
DOUGH:
Combine half glass of warm water (37-40℃) with sugar, ground yeast and 2-3 tbsp of flour. Put in warm place for 15-20 min. Next add rest of warm water, with diluted salt and gradually add flour, kneading dough. Once dough thickens, pour portions of oil, constantly stirring. At the end add rest of flour. Indicated in recipe amount of flour is quite conditional. Add enough flour, to get soft and gentle dough.
Put dough in oiled bowl, cover with towel and put in warm place for 1 hour. Dough should increase in volume a lot. Slightly knead dough again. Form a rope. Cut from it pieces of dough size of a 1,5 walnut: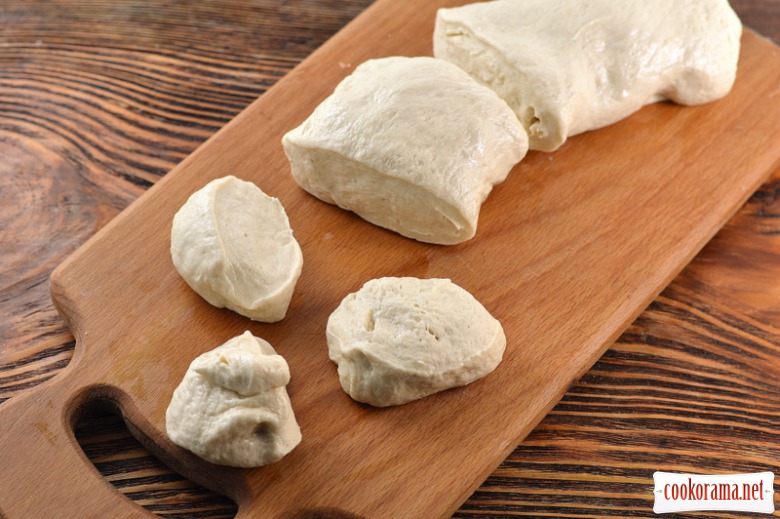 Mash dough with hands in flat cake and put in the middle poppy stuffing: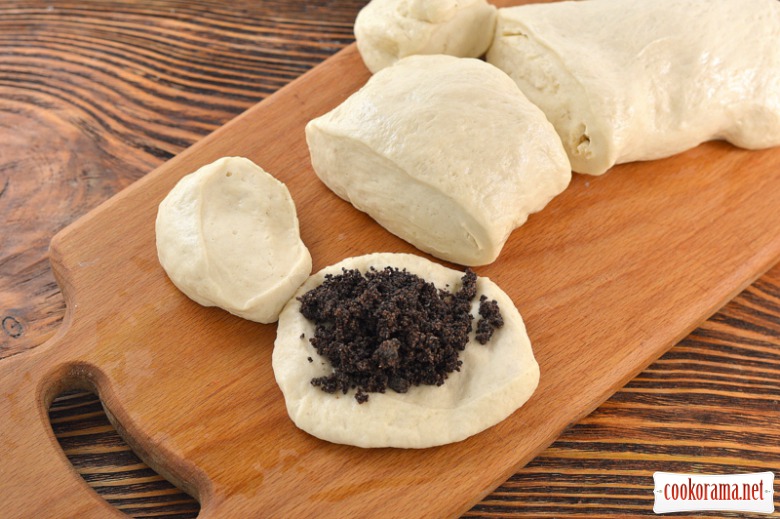 Grease portion cake molds with some oil. Wrap dough with stuffing in ball and spread in cake molds seam down: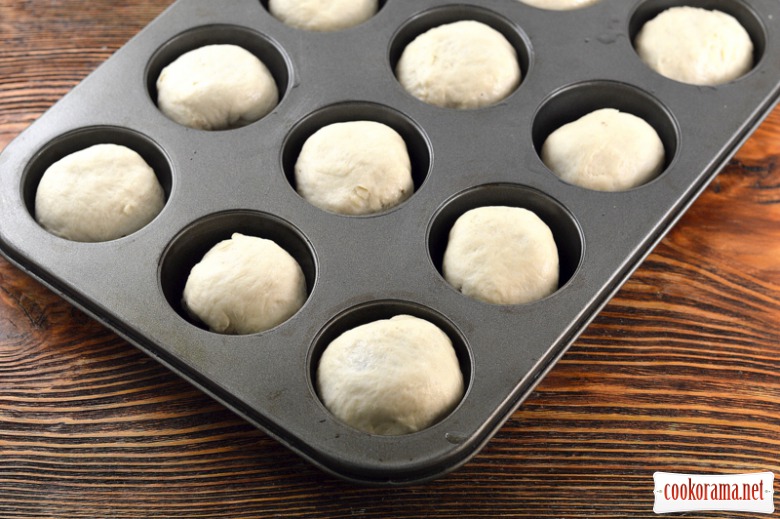 Let the buns stand in warm place for 15 min. Next, grease the top with sweet warm (water with sugar and a pinch of turmeric), sprinkle with poppy. Make with a sharp knife cruciate incisions in dough: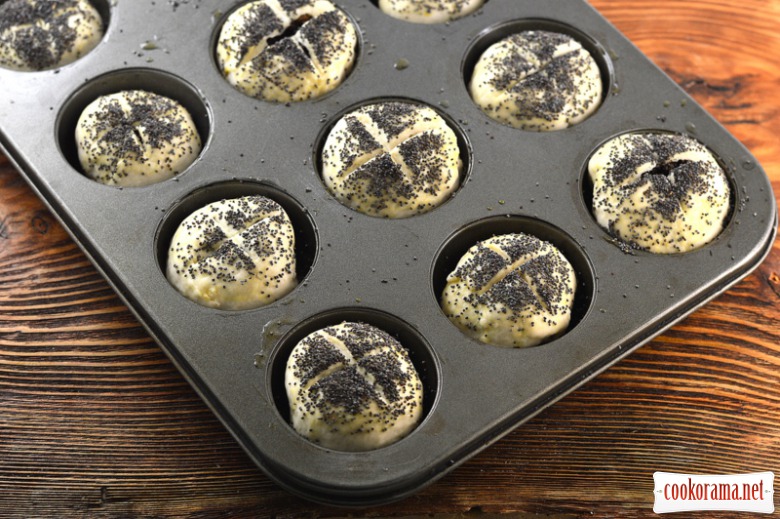 Bake in oven at 180℃ for about 15-18 min till golden color on top. After, you remove baking sheet with buns from oven, cover it in top with lean towel and leave till complete cooling: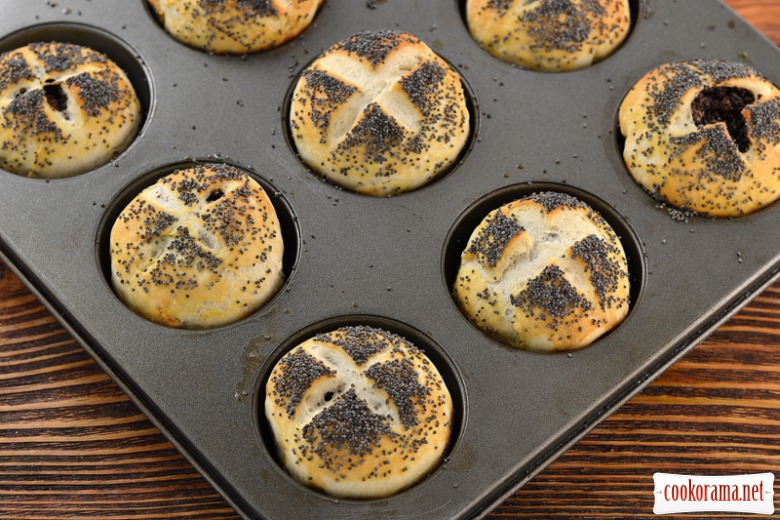 Enjoy your meal: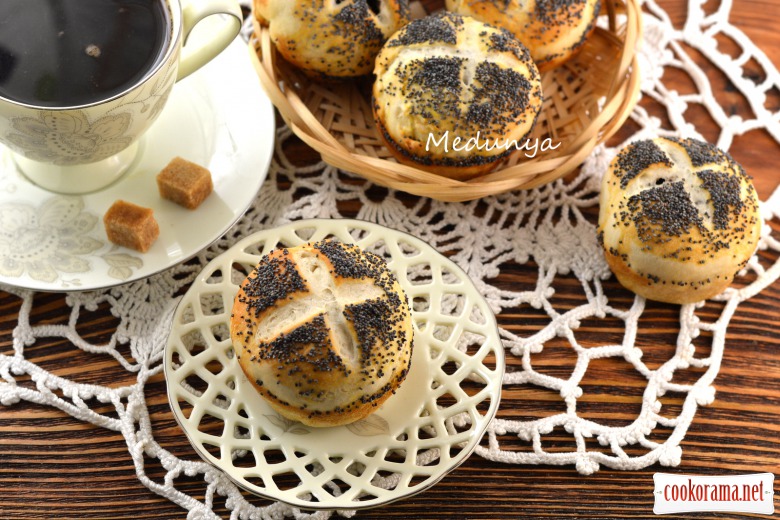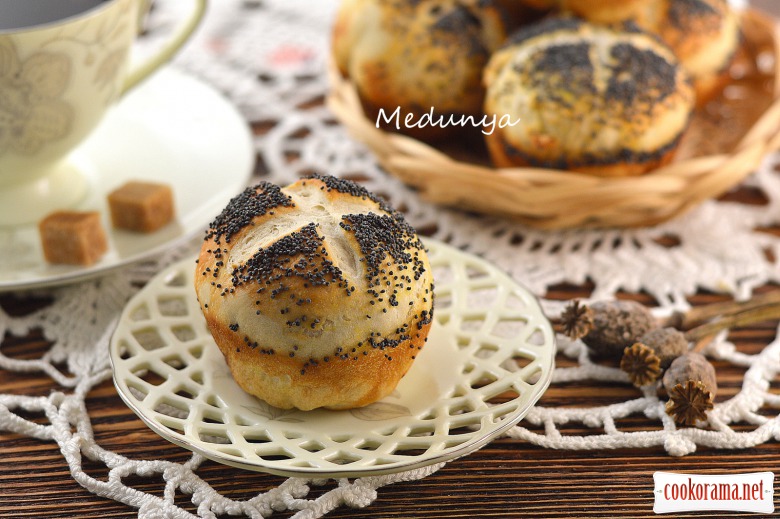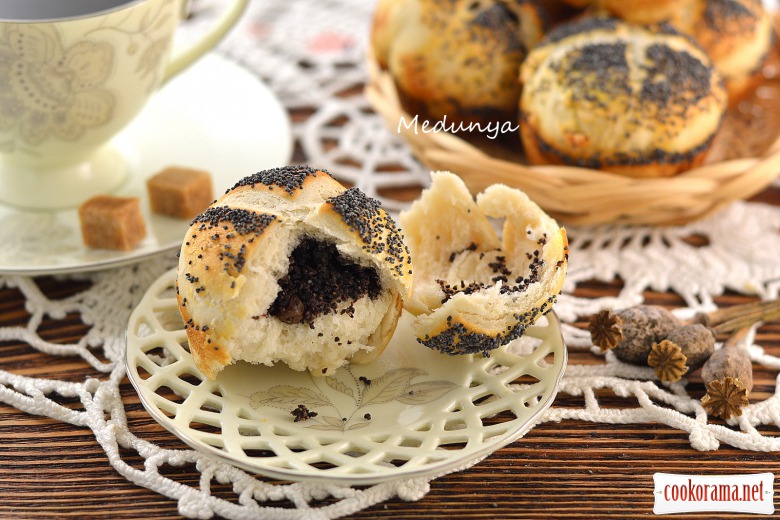 Bon Appetite!|
927

22 March 2015, 19:23