Roll "Caesar"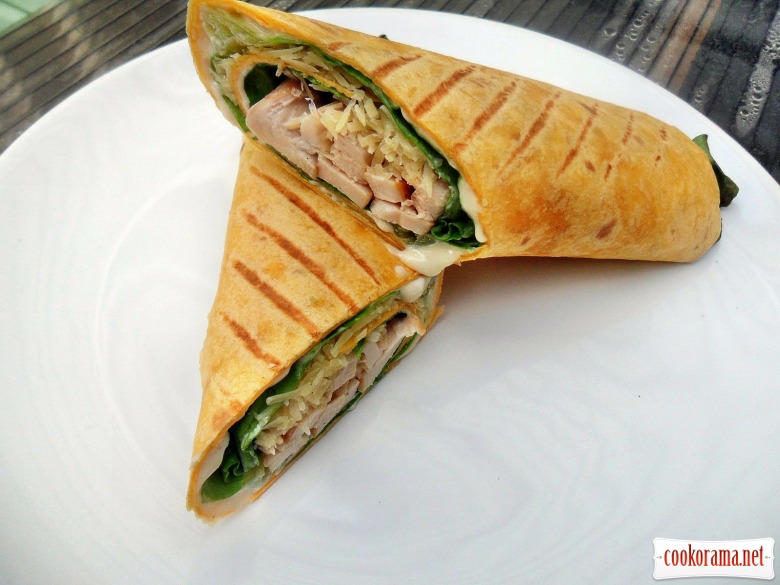 Ingridients
Ingridients
80 g.
1 шт.
3 шт.
10 g.
Caesar sauce
3 шт.
150 ml
2 шт.
1 шт.
1 шт.
1 tsp.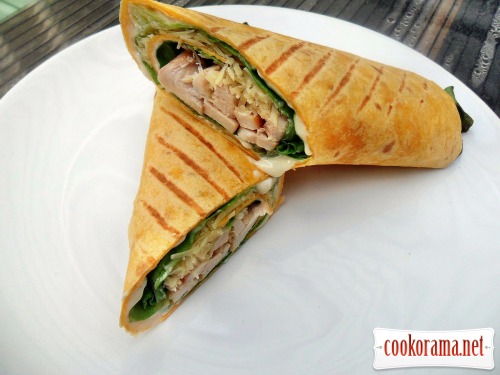 Preparation
Start with cooking the sauce. There are many recipes of it, but I cook this way: grind garlic and anchovies in blender, add salt and pepper to taste, add egg yolks, mustard, while continuing to work with blender, pour oil as thin stream or by small portions, gradually mass will thicken, add Tabasco (I draw your attention that my Tabasco was 2 times weaker than the original sauce, be careful), squeeze the lemon slice, sauce is ready. Of this number of ingredients will be about 150 ml. Mix soy sauce with honey, add garlic through a press, pour this marinade to chicken breast, let it stand at least 30 minutes. Then bake it in the oven in convection mode at a temperature of 200 degrees exactly 20 minutes!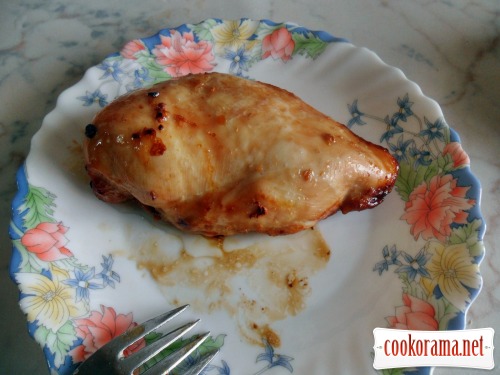 Meat should turn out most juicy. It turned out? Go ahead. We took tortilla, gently warm it (I put for 5 minutes in not cooled after chicken oven), that cake was not fragile at twisting roll. Wash lettuce and put on a towel,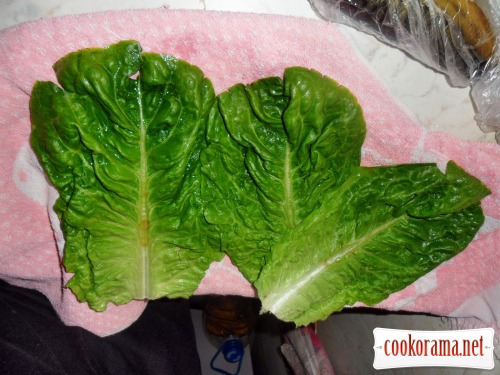 grate parmesan finely.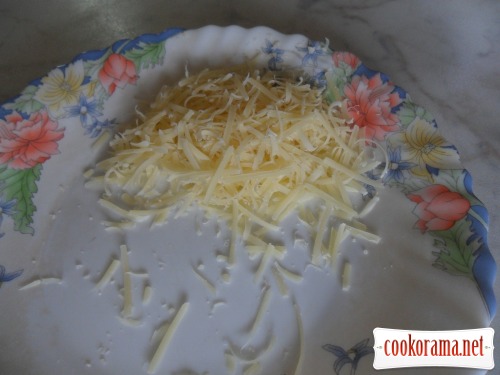 Put on tortilla 50 g of Caesar sauce,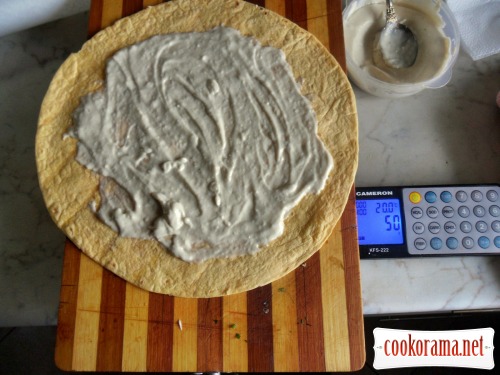 spread lettuce leaves,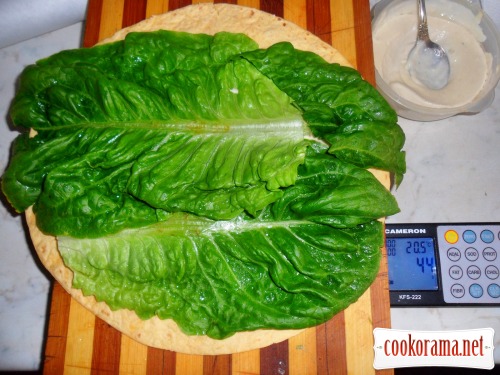 pre-pressing palm on solid foundation of leaves, that it cracks and becomes soft, then lay randomly chopped breast,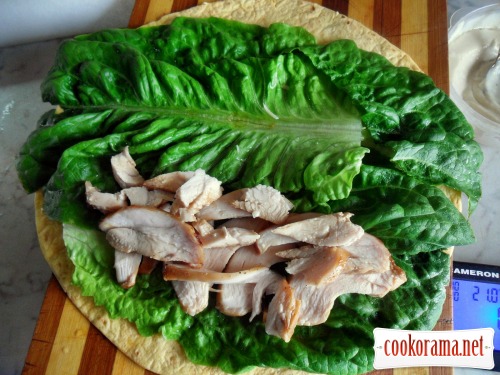 sprinkle parmesan,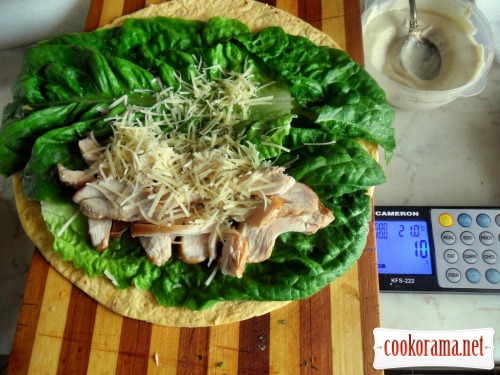 roll tightly, shify on parchment paper, cover with other side of paper, and put in the contact grill for 7-8 seconds. I have not such a grill, so I used a grill pan, heated it well, put the roll in the pan, gently pressed with hand, also 7-8 seconds, then cut diagonally.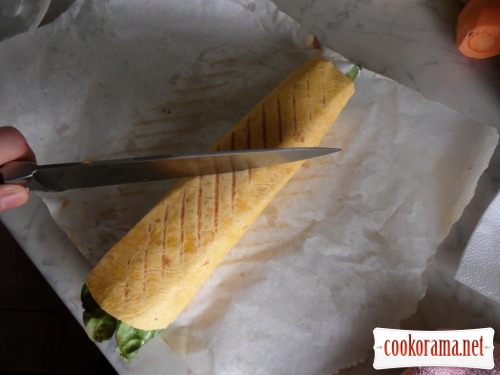 and.......Bon Appetite!