Roll - snack omelet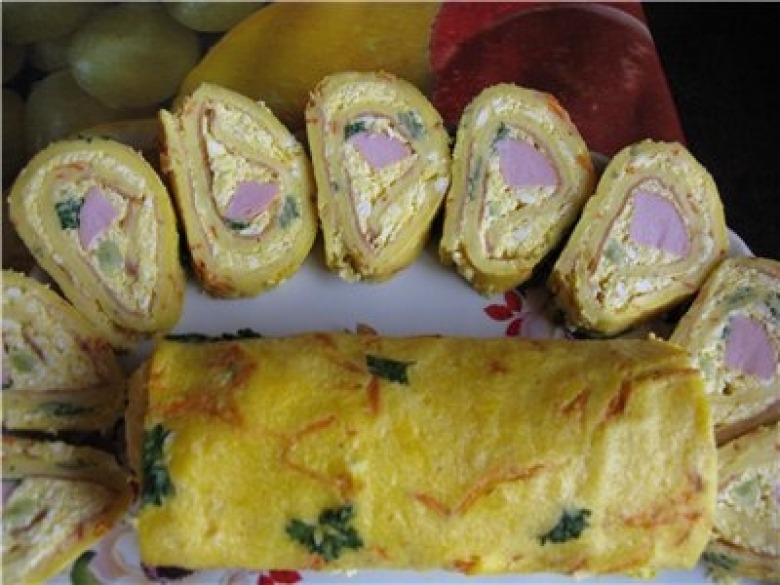 Ingridients
Dough:
6 шт.
3 spoon
3 spoon
150 ml
stuffing:
100 g.
3-4 шт.
50 g.
2-3 шт.
2-3 spoon
1 шт.
1 шт.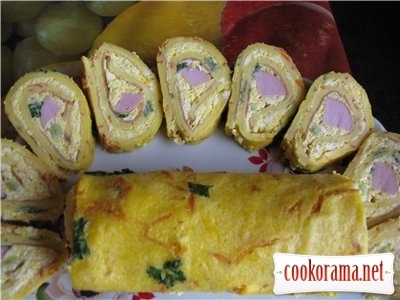 Preparation:
Dough:
Whip up eggs, flour, starch, mayonnaise and spices until smooth.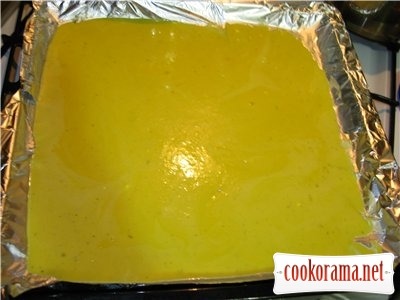 Cover bakinng dish with paper, grease with butter and pour our omelet in.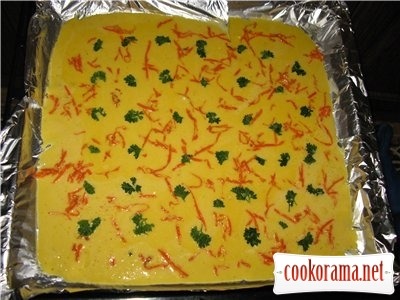 Rinse greens, dry and put in omeet with carrot. Put into preheated oven to 200degrees C for about 7-10 minutes.
Stuffing:
Grate eggs and garlic. Add cheese, sour cream, butter and spieces, stir well. Cut sausage and cucumber into 4 pieces.
Put together:
Cooked dough put out from paper, cut toasted edges a little. spread with stuffing.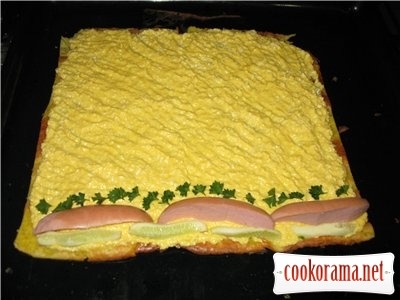 Put greens, sausage and cucumber pieces on the edge.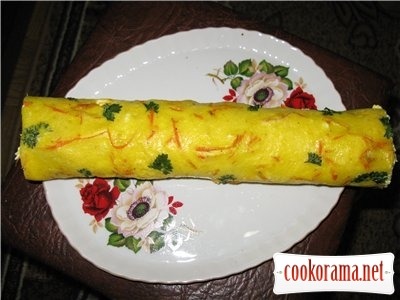 Make a roll and put in a fridge for 2 hours.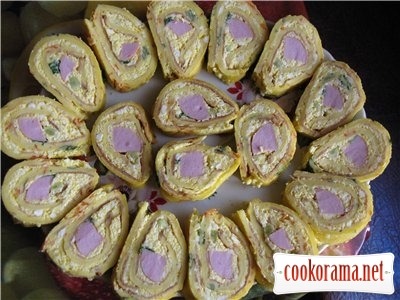 Carve into portions. Bon appetite!!!