Roll from norwegian salmon (Rollito de salmon)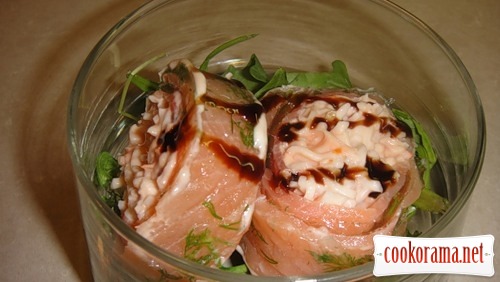 Ingridients
200 g.
120 g.
4 шт.
40 g.
10 g.
Another variation on the theme of smoked salmon appetizer.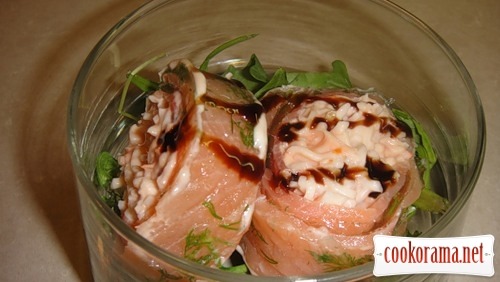 Preparation
Soak gelatin in cold water and allow to swell. Dissolve gelatin in hot water,  add lemon jiice and chopped lemon. Pour this mass in a bowl, lined with plastic wrap.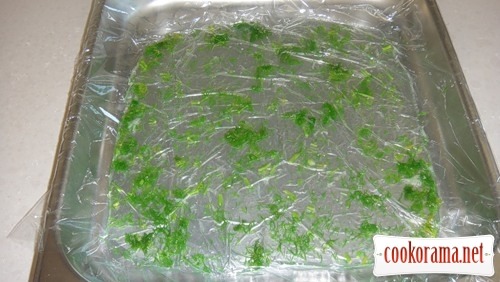 Put pieces of salmon.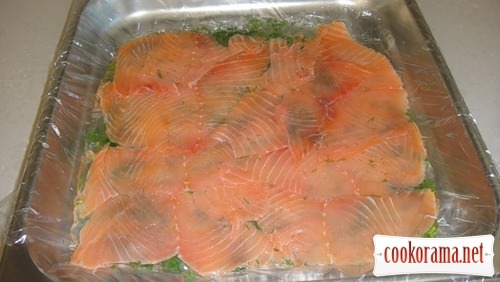 Put in the fridge for 2 hours.
Meanwhile dress crabmeat with sauce. Mix it. Put crabmeat on a cooled layer of salmon.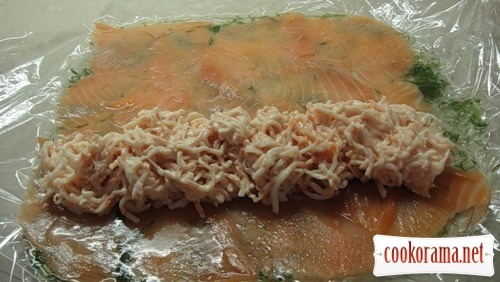 Roll it. Wrap in foil and put in the fridge for another 1 hour.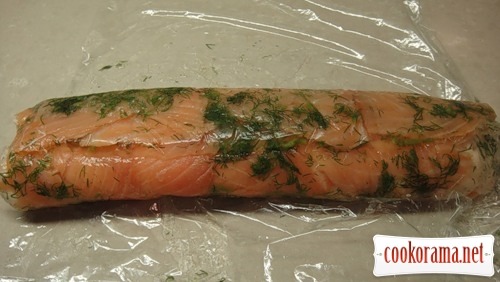 Before serving cut into small pieces with a sharp knife. Serve with lettuce and sauce «Balsamic».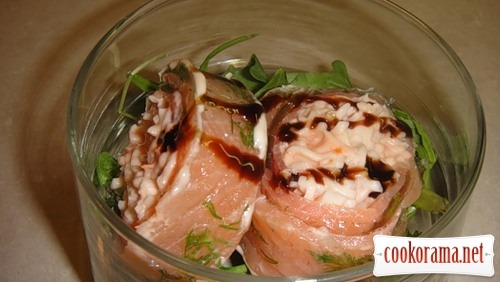 Bon Appetite!
Top of recipe "Roll from norwegian salmon (Rollito de salmon)"
666

06 February 2011, 23:34