Pork stuffed with cheese and cervelat, with vegetables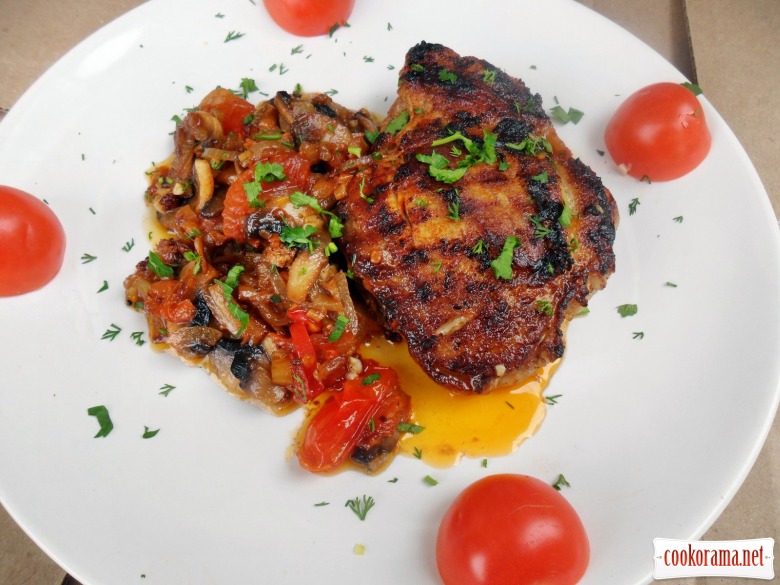 Ingridients
250 g.

smoked sausage (cervelat)

20 g.
20 g.
1 шт.
1 шт.
1 шт.
0,5 шт.
30 g.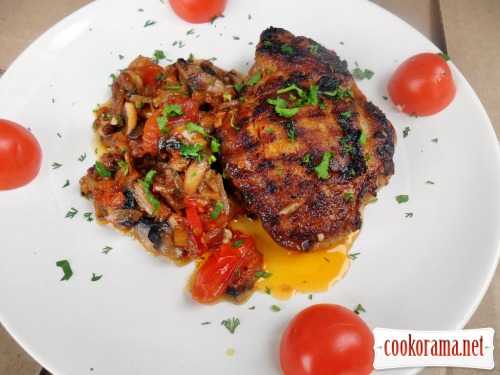 Preparation
Beat off two pieces of pork of 0, 5 сm.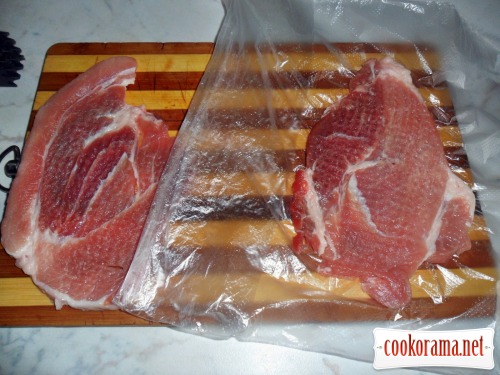 Add salt, pepper, grease with garlic, sweet mustard.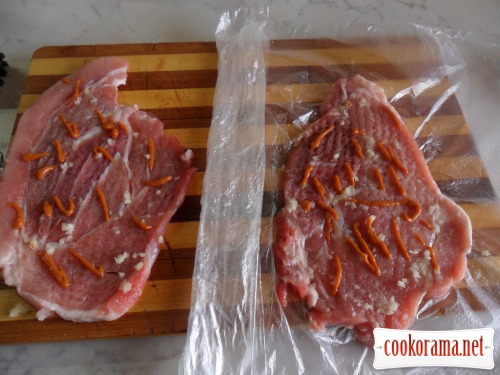 Sprinkle with paprika, on one piece put cervelat and cheese.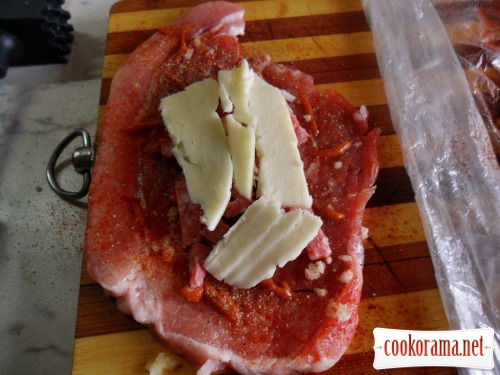 Cover with the other piece of meat.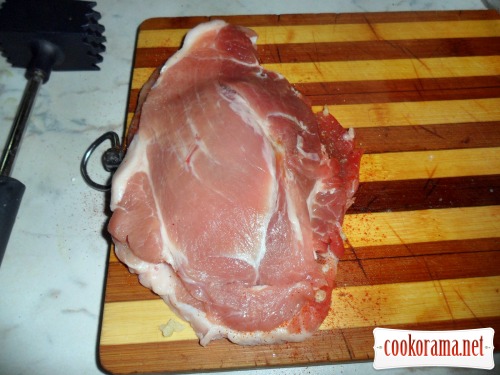 Walk along the edges of the meat with hammer again ( can stick somewhere with a toothpick), also add salt and spices, garlic and mustard, and put on the pan on the average heat.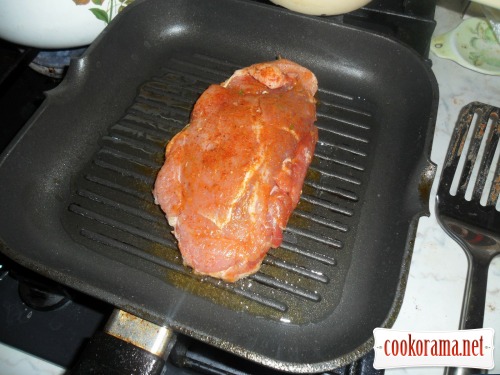 Slice the onion, Bulgarian pepper, champignons, cut cherry tomatoes in half.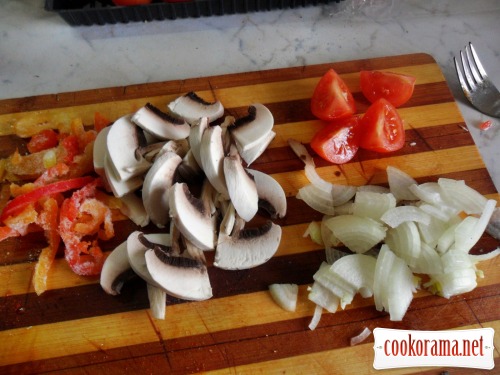 When the meat is browned turn it upside down, add the vegetables.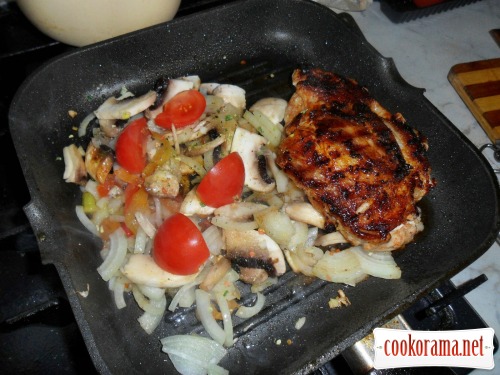 Add salt, and in a few minutes before readiness add chopped garlic, and in a minute pour cognac. Fire it, in 10-15 sec it goes out, stew a little more and then remove from heat.
Bon Appetite!
Top of recipe "Pork stuffed with cheese and cervelat, with vegetables"
675

14 February 2012, 14:12