Pelmeni "Pyramidions"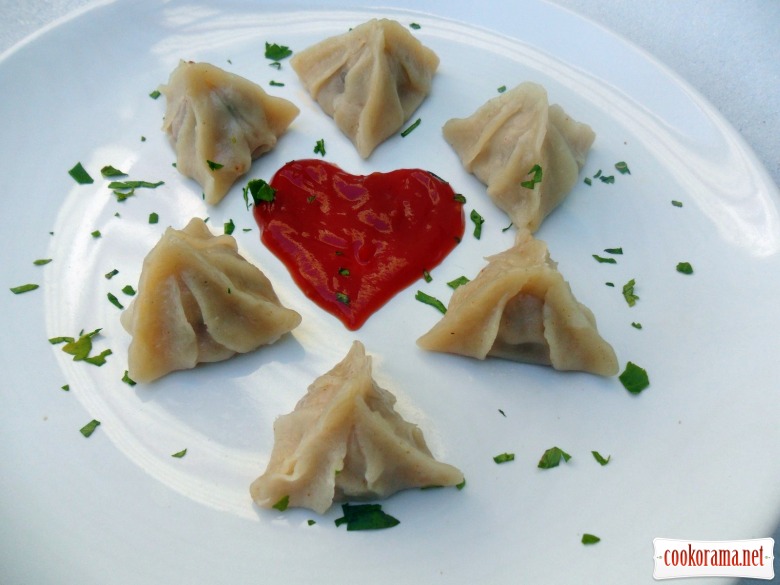 Ingridients
Dough
1,5 glass
2-3 spoon
230 ml
Filling
400 g.
1 шт.
2 tsp.
5 шт.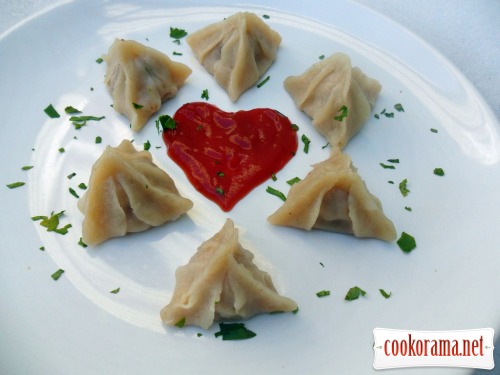 Preparation:
Mix flour with starch, add salt, butter, boiling water, and immediately begin to mix dough with a spoon intensively, better pour water into half of flour and add rest of flour in process. Knead dough, cover it with towel, let it rest for 30 min. Add in mince finely chopped onion, pressed garlic, ground paprika, chopped greens, coriander, black pepper, salt.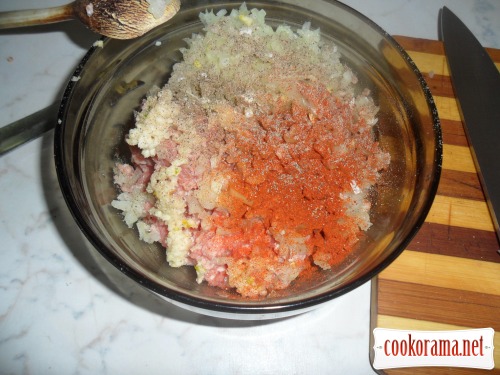 Cut off circle from dough.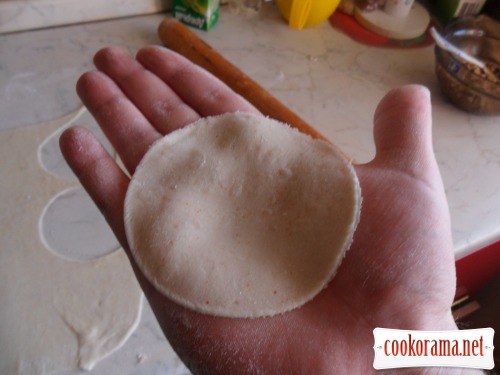 Bend in it three angles.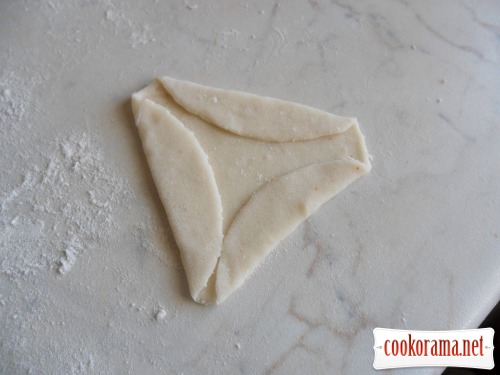 Turn the bottom to the top, put the stuffing.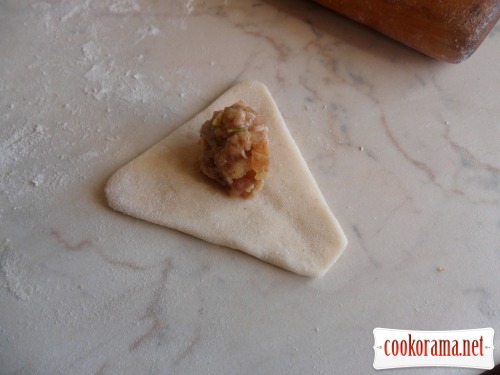 Pinch edges of " pyramidions ", then turn down our curved edges outward. Cook in steamer for 15 min. In order not to stick, I put pelmeni on Chinese cabbage leaves, you can use other vegetables that are suitable. Bon Appetite!
P.S. Heart, in the middle of plate, is made from tasty Ukrainian sauce)))