Pelmeni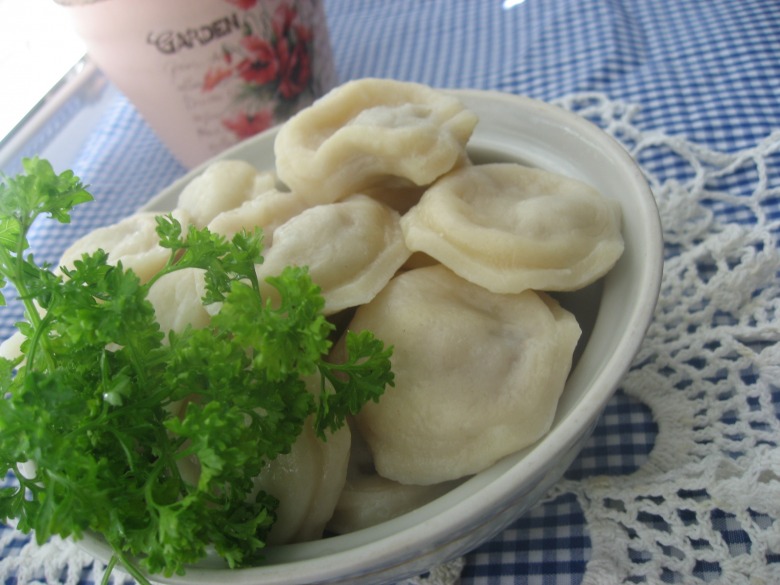 Speed:

not specified

Difficulty:

not specified

Method:

not specified
Ingridients
dough
400 g.
2 шт.
200 g.
minced meat
500 g.
1 шт.
1 шт.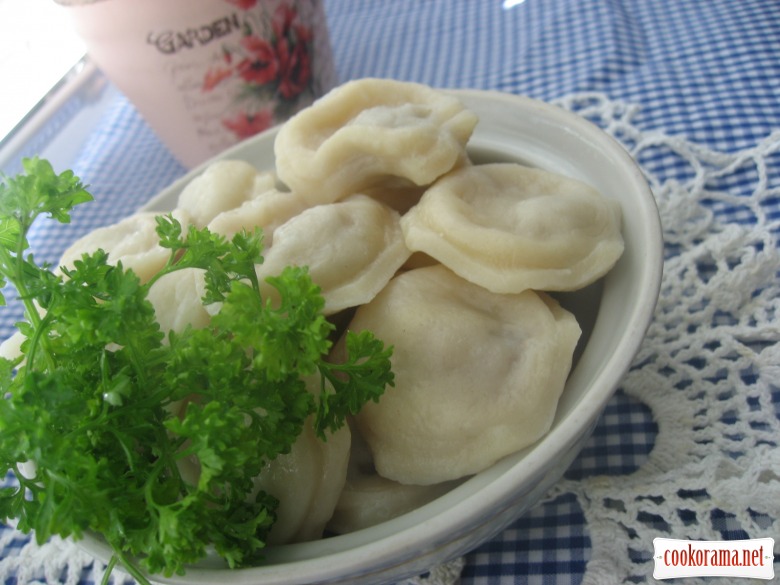 It's rather easy to make homemade ravioli pelmeni, however, today for many housewives it's easier to buy them in the shop. But homemade pelmeni are still most delicious. Seemed a piece of meat in the dough, but the taste is impressive. Pelmeni dough is unleavened, it typically consists includes flour, eggs, water, or, rarely, serum. It is important to keep in mind, that the dough should be sufficiently stiff, elastic, homogeneous.

Preparation
So, prepare minced meat: mince meat, onion and a clove of garlic, salt and pepper — mix well.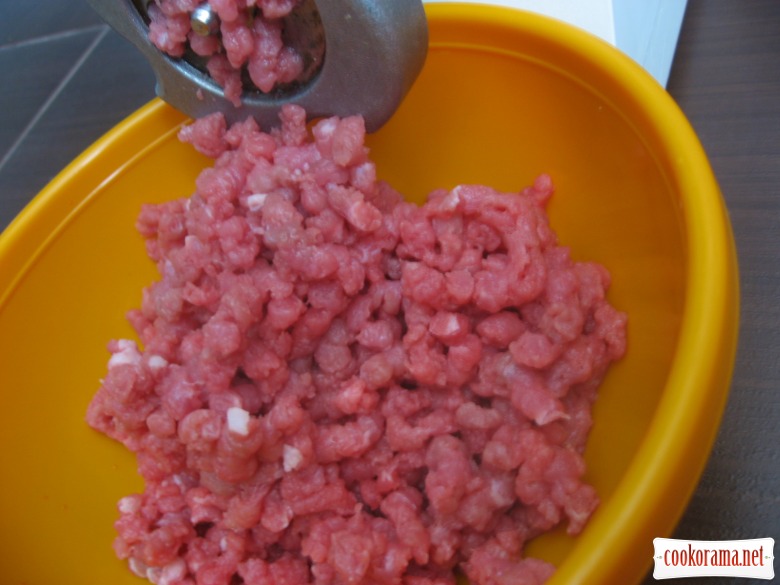 Sift the flour, then pour it in a form of a hill. Make a small indentation at the top, pour into a water or other liquid, drive eggs in and start to stir, gradually taking the flour from the edges to the middle.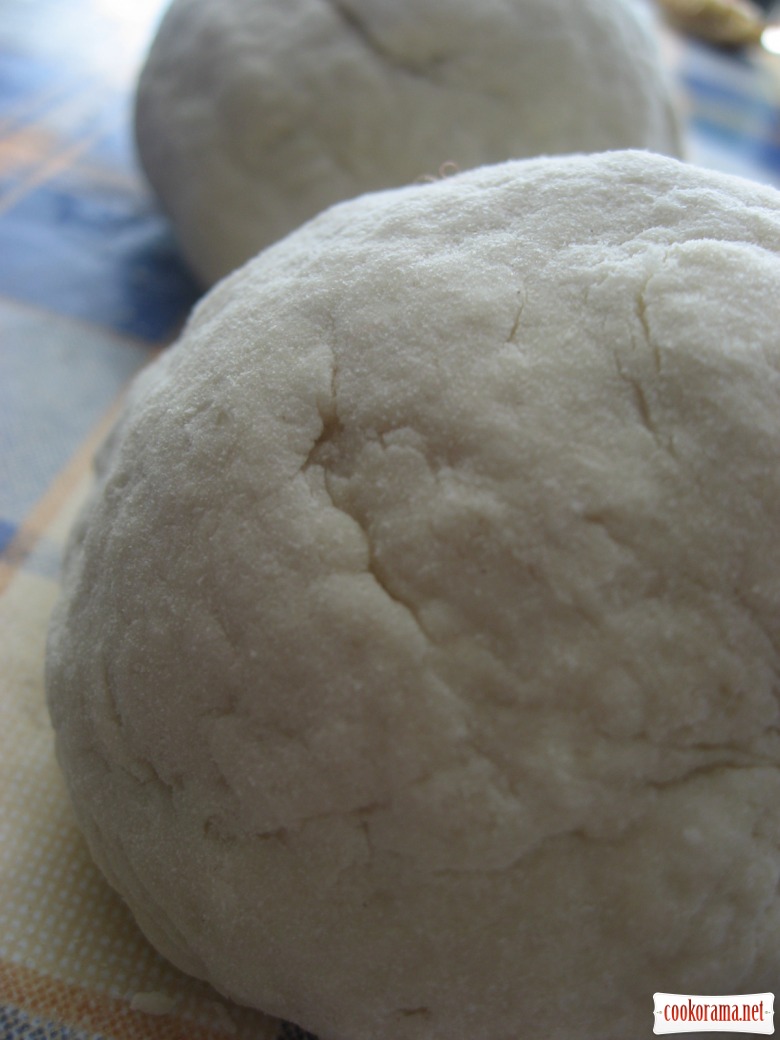 Knead the stiff dough, turn long strands from it with a middle finger thickness. Now cut strands into pieces and roll them as thin as possible into round tortillas. Put stuffing at the center of each and fix the edge. This like.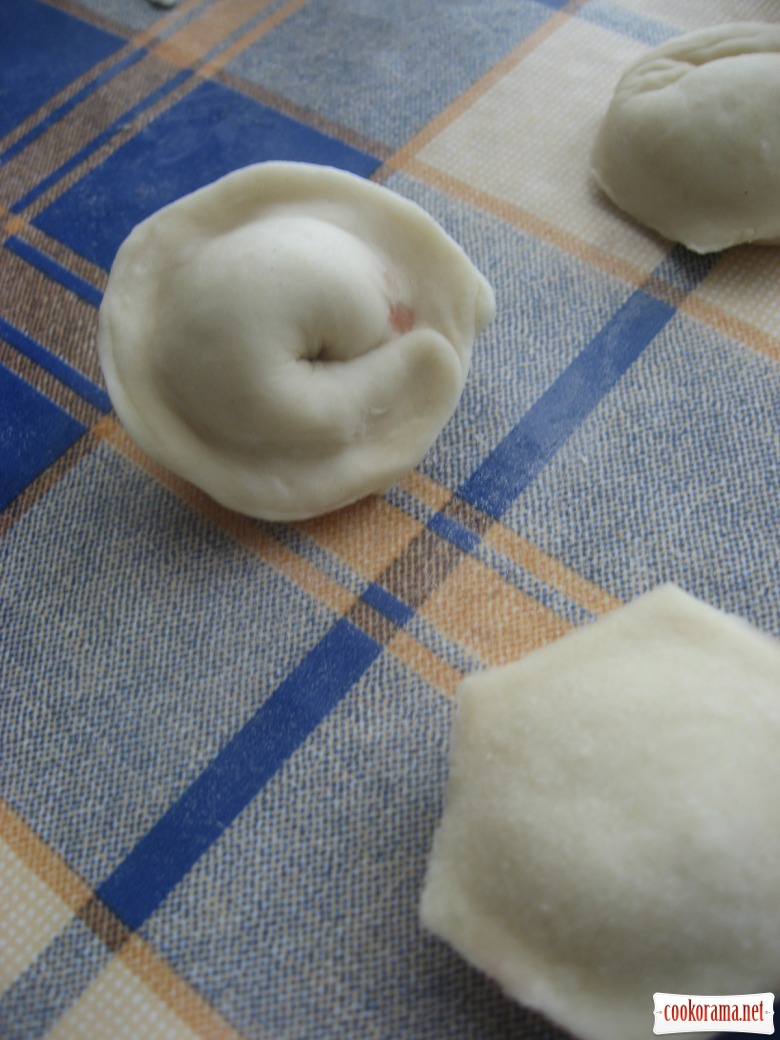 If you have a form for pelmeni, they come out this like.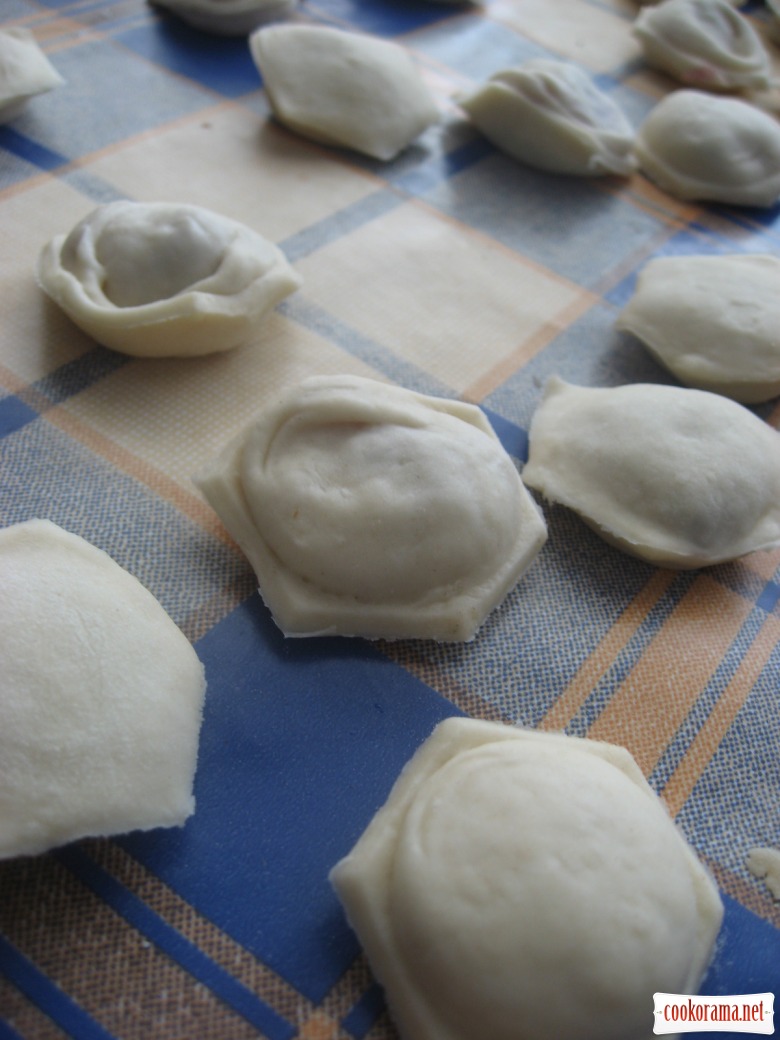 Cook pelmeni in small portions in plenty of salted water (10 grammes of salt per 1 liter of water). Lower them into boiling water, and then, when the water boils again, cook over low heat, permanently stirring. Prepared pelmeni float from the bottom the pan. Give them a little more to «ripe», then remove with a slotted spoon and, put in a white bowl, put butter in them, so they don't stuck together.
Eat pelmeni with a spoon so the juice have not been poured. Serving to the table, according to various recipes, pelmeni can be sprinkled with vinegar, sour cream, various hot sauces, sprinkle with herbs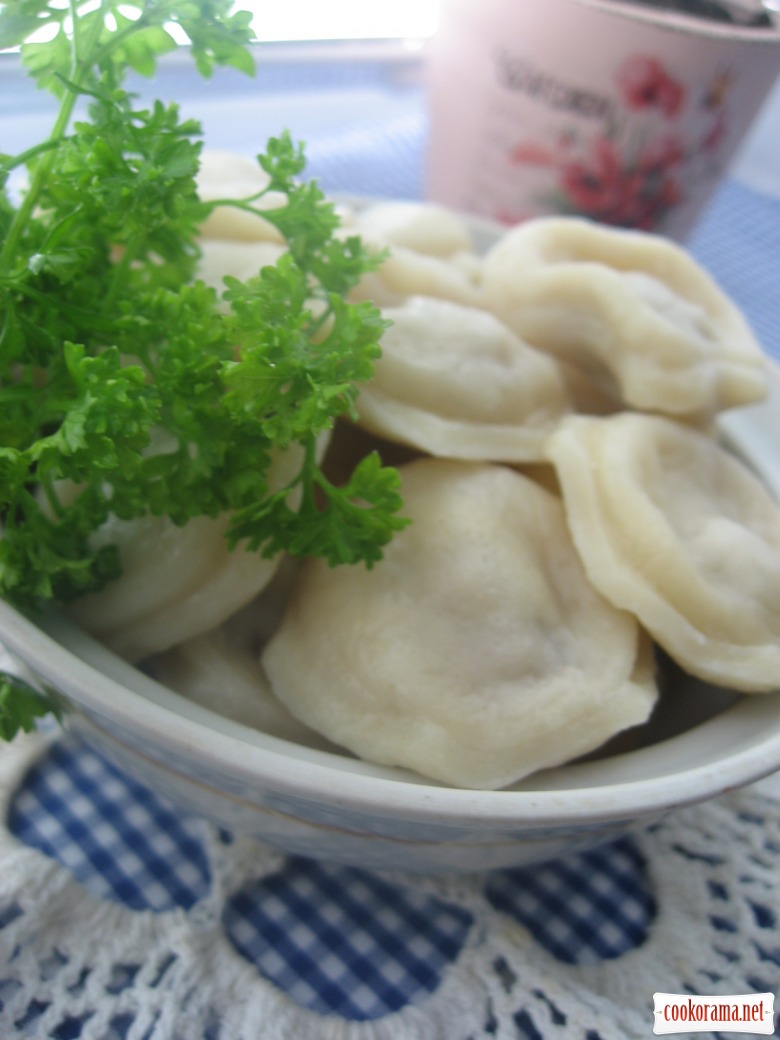 Приятного аппетита!