Tartar pelmeni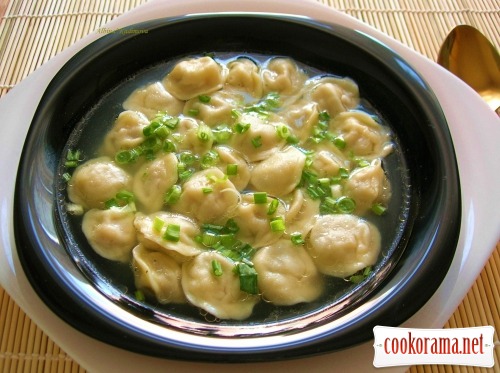 Ingridients
Dough
3 шт.
50 g.
Filling

I think all love pelmeni, traditionally they are prepared for New Year by most families. And I just wanted to try them, and prepared them


I think everyone knows the recipe. But everyone has own secret of preparation.
Mine is very simple.


Preparation
Next, mold as you wish.
And I think the important moment is where to boil them. You can use water or broth. I prefer broth. And sometimes put there potatoes with bay leaf.
Serve with sour cream.
Bon Appetite!!!