Pasta in squid, with shrimps and cream sauce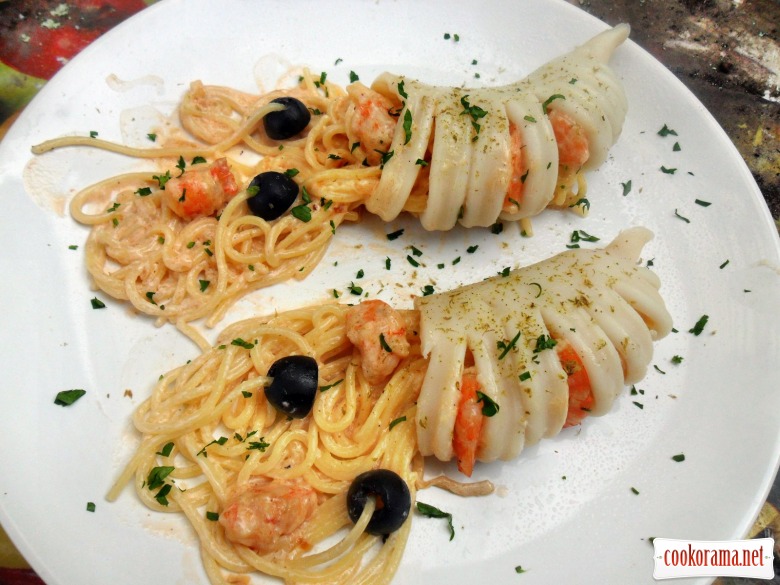 Ingridients
2 шт.
6-7 шт.
45 g.
100 ml
1 шт.
1 шт.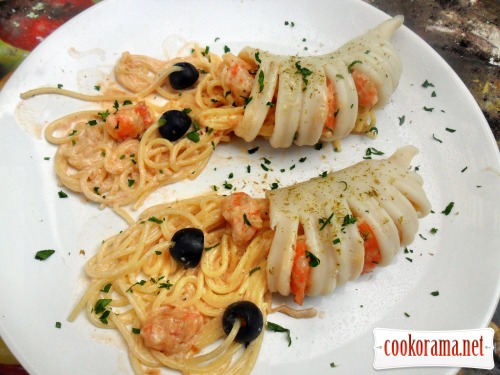 Preparation
Make a few notches across the carcass on squid.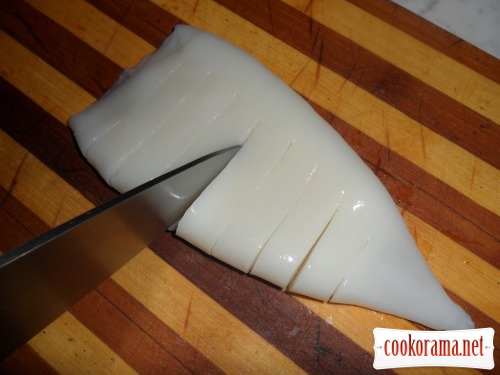 Boil in salted water for 3-4 min, shift in deep plate and cover with lid. Then fry over medium heat chopped onion, in 5 min add cut in 3 parts shrimps, and garlic, fry for a few minutes.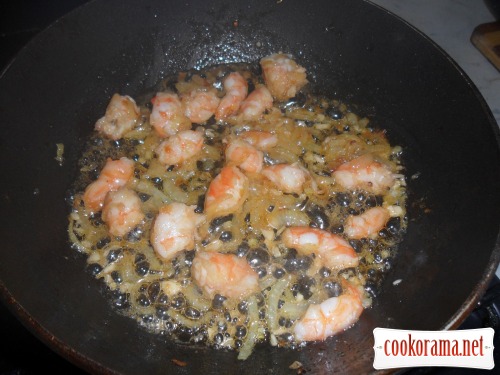 Pour cream, in a minute add in our sauce boiled at 85% spaghetti, stew all together for a few minutes.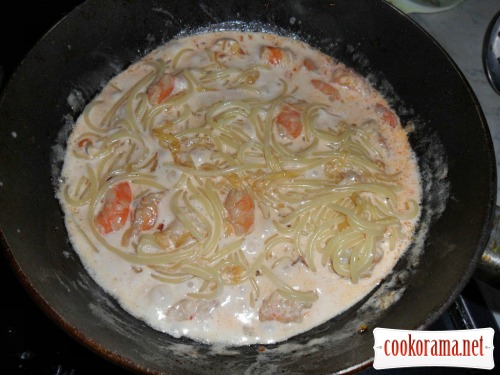 Turn fire off. Take squid in hands, squeeze it, to open it well for spreading on paste. Take paste with fork, lift over pan higher, put squid below, and gently stuff it with paste. Serving, decorate with olives and finely chopped parsley.
Bon Appetite!
Top of recipe "Pasta in squid, with shrimps and cream sauce"