Pasta with ukrainian sauce
Ingridients
100 g.
1/4 шт.
1 spoon
1 tsp.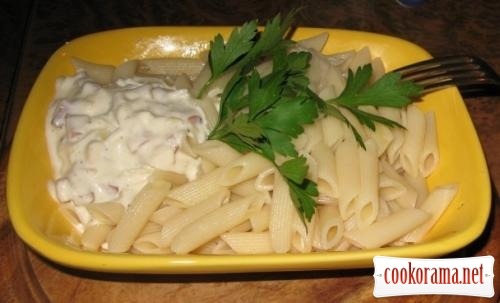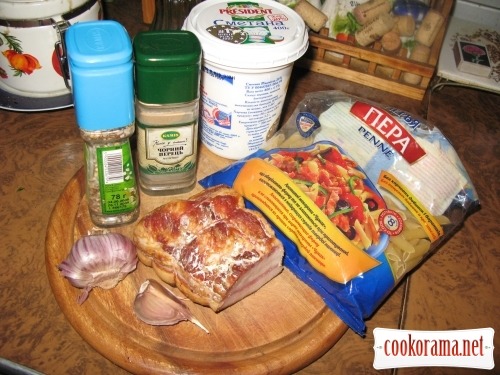 Preaparation:
For a start to prepare
pasta with ukrainian sauce
you need to find needments in the kitchen.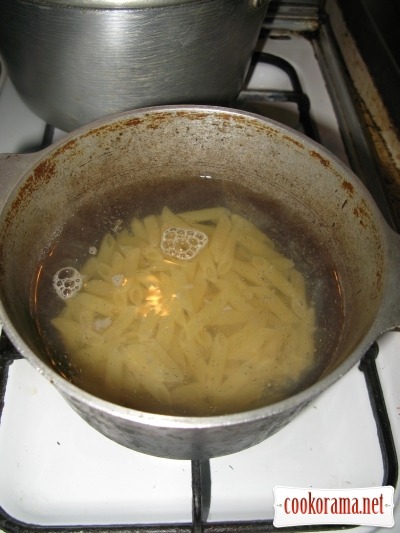 Then put pasta into a boiled
water
.
While pasta is boil, we preparing
sauce
.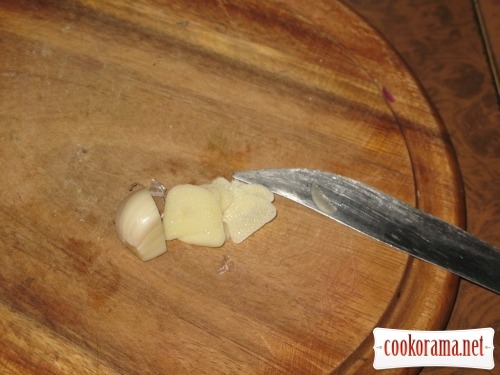 Mince garlic into very small pieces.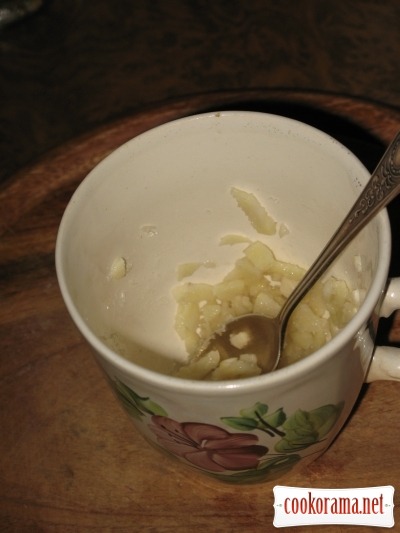 Put minced garlic in a cup, add teaspoon of salt and stir it well clockwise until annoyance and then counterclockwise.

Garlic has become a porridge.
Add 1 tablespoon of sour cream to garlic and stir it well again.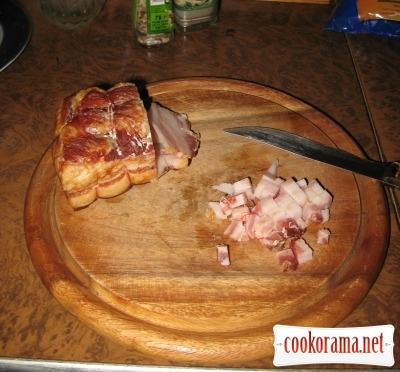 Chop speck into a cubes.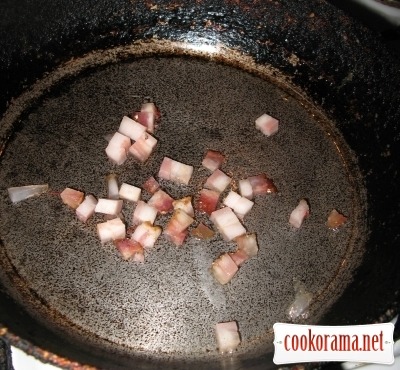 Fry speck until it limpid-golden and add to garlic with sour cream. Stir again.
Sauce
is ready!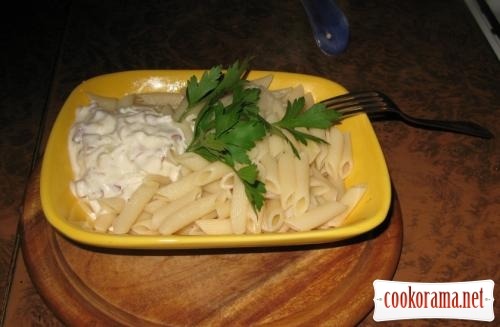 Boiled
pasta
put on the deep dish and pour with sauce.
Voila! Tasty and fragrant,
pasta with ukrainian sauce
, is ready! Bon appetite!