Cake of puff pastry stuffed with chicken, mushrooms, bacon, potatoes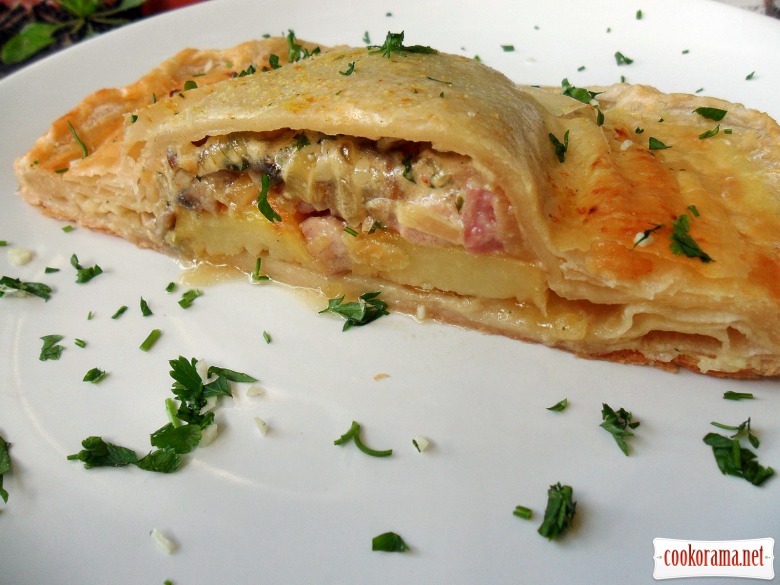 Ingridients
2 шт.
100 g.
100 g.
4 шт.
1 шт.
2 шт.
175 g.
2 шт.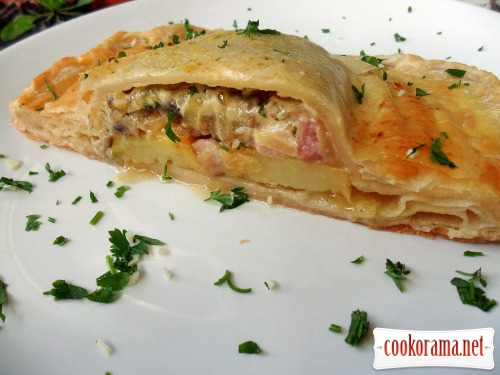 Preparation
Slice the potatoes, fry on a big fire till crisp. Slice the chicken fillet into strips, also chop the bacon,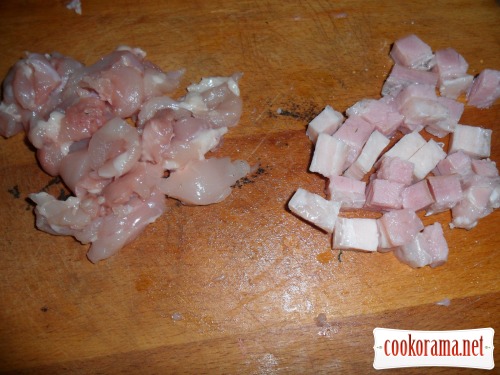 Fry onion with mushrooms, add salt, garlic, in a minute cream and stew till thickening.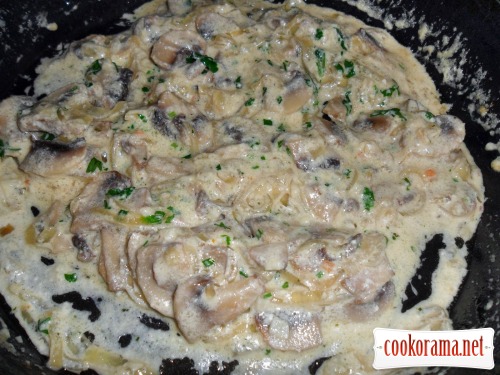 .
Layer of puff dough (I bought it in the shop).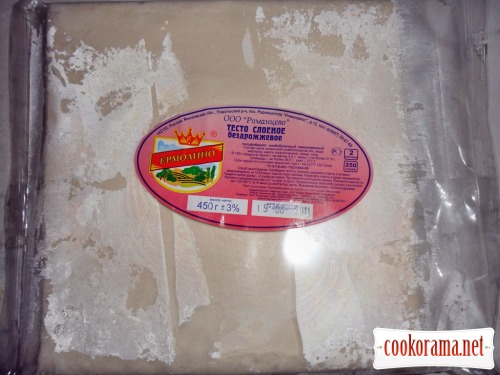 Roll it, and spread a layer of potatoes,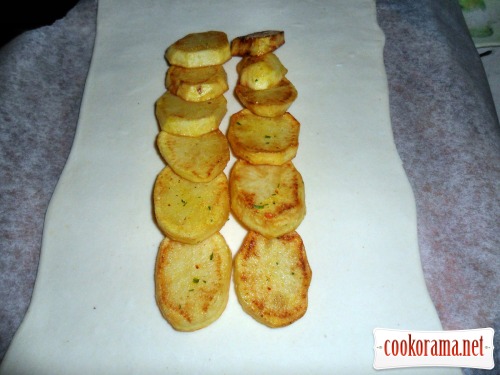 add salt, put the chicken on potatoes, again salt, then bacon and mushroom mass.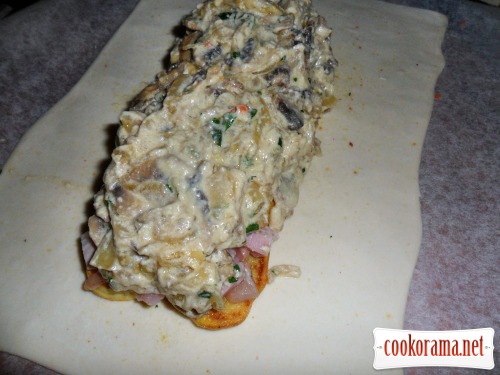 .
Cover with second layer, also rolled one, pinch the edges (better to cut off excess dough and pinch closer to stuffing, otherwise there will be a lot of extra dough as in my photo), grease with egg,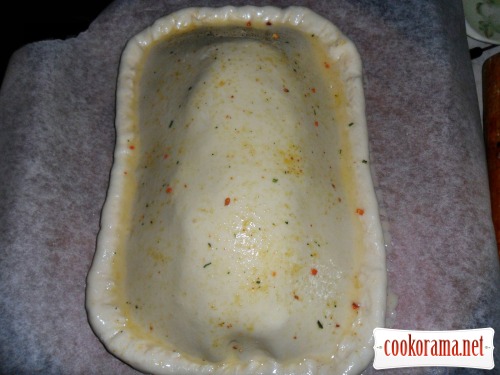 (I sprinkled salt spices on the top), and in the oven for 25 min at 200 degrees.
Enjoy your meal!
Top of recipe "Cake of puff pastry stuffed with chicken, mushrooms, bacon, potatoes"