Bean roast with calamari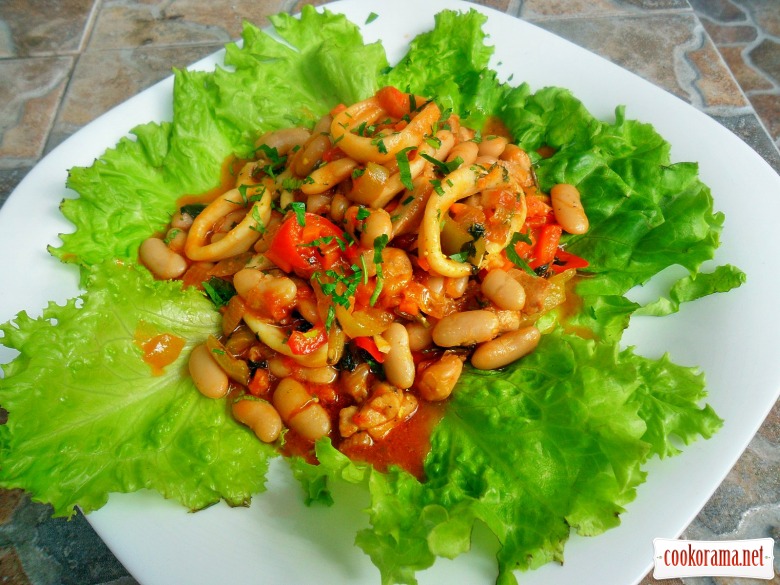 Ingridients
250 g.
1 шт.
60 g.
1 шт.
2 шт.
35 g.
70 g.
1 шт.
1 spoon
170 g.
0,3 tsp.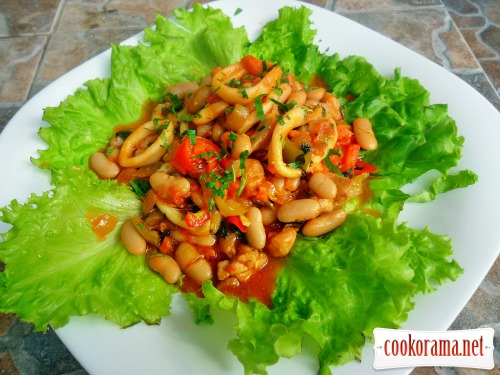 Preparation
Dice onion and fry for a few minutes, next add diced carrot.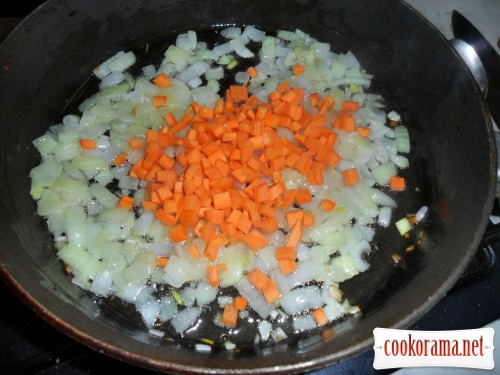 In a few minutes — Bulgarian pepper.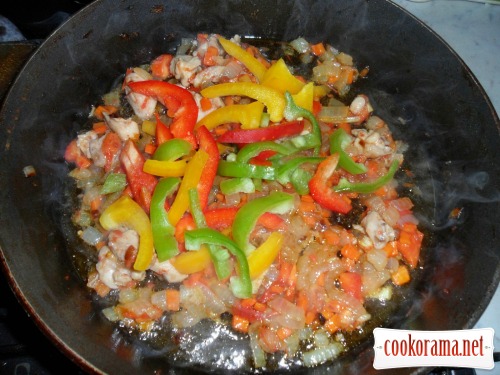 And in a few minutes finely chopped chicken and garlic. Once chicken fries, add tomatoes, tobasco sauce, cari, cover with lid, stew over low heat for 10-15 min. Add tomato paste. Slice calamari, add to vegetables, it gives some water.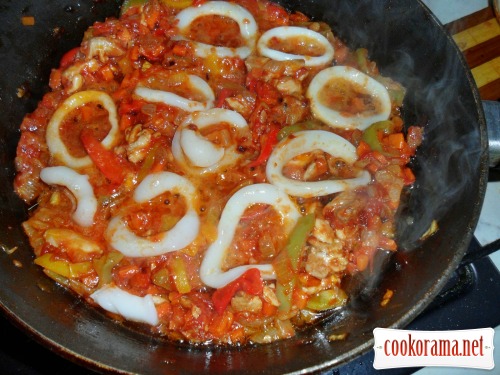 Salt to taste. Wash beans and pour in roast. Pour chicken broth (I used Knorr «Soul dinner»). Pour half of cilantro, cover with lid and turn off the fire. When serving, sprinkle with rest of cilantro.
Bon Appetite!