Tuscan soup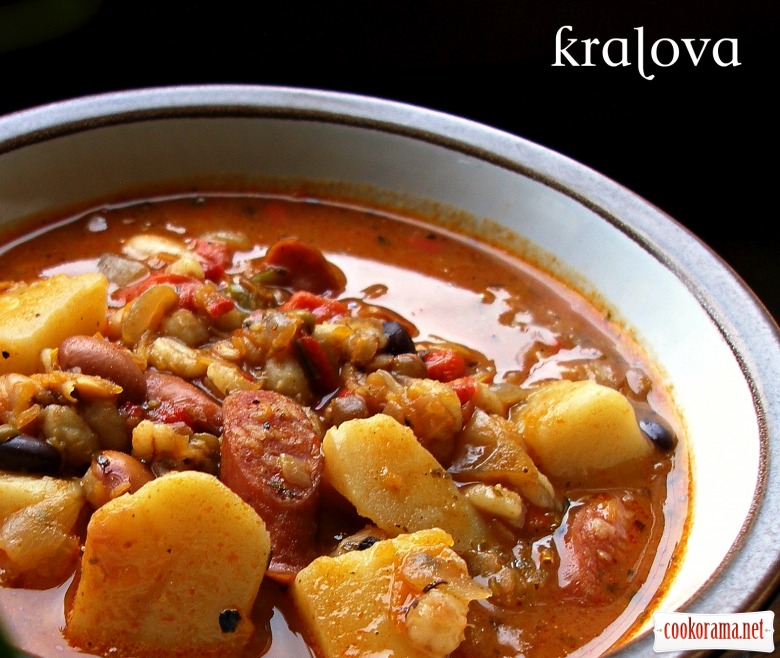 Ingridients
150 g.
150 g.
150 g.
2 шт.
2 шт.
1 шт.
2 шт.
2 шт.
70 g.
4 шт.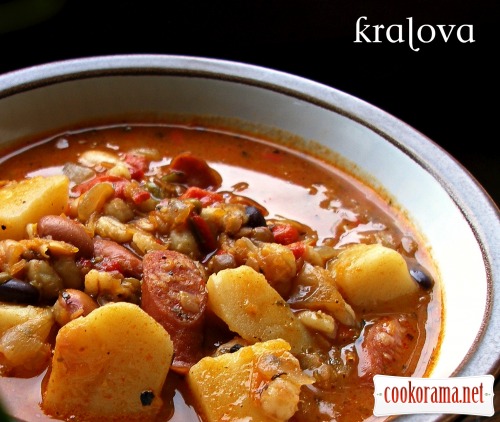 I'm not a big fan of soups. With few exceptions, I don't eat them. But this one — my favorite exception. Although, there is another soup… Or maybe two, although no, another remembered, and another — maybe I'm not that «not a fan» of soups? But that's another story. Today invite you to cook my favorite Tuscan bean soup. Fragrant, hearty, warming, it is able to dilute with Tuscan warmth such dirty weather, as we have today.

Preparation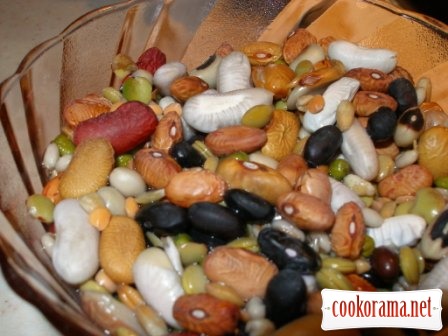 Soak beans in cold water beforehand, — for example, overnight.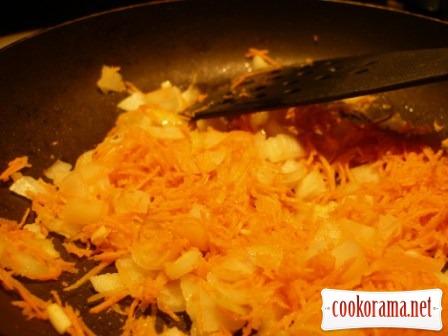 Grate carrots, chop onion and garlic. Fry on vegetable oil until golden brown.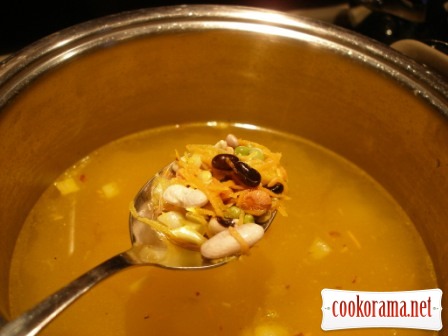 Put fried vegetables in a pot, add beans and cover with water. Bring to the boil.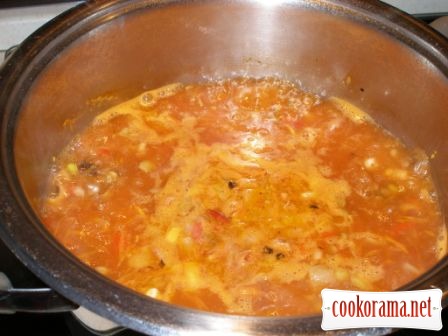 Peel tomatos, chop them and also put in a pot. Bring to a boil again. Cook for 30 minutes.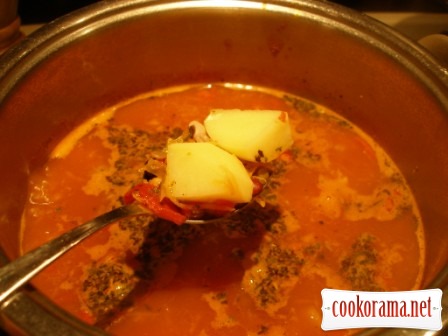 Add peeled and diced potatoes to the soup. Bring to a boil and cook for another 20 minutes. Add Italian herbs.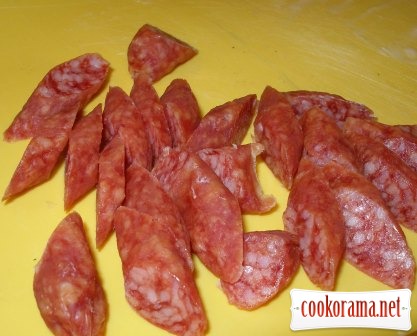 Cut sausages and add to the soup. Salt, pepper and cook 10 minutes more.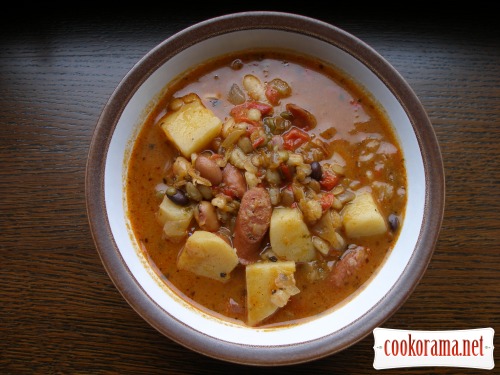 Just before serving, you can make homemade croutons and put them into soup, — it's unreal deliciously, trust me!