Tomato soup with rice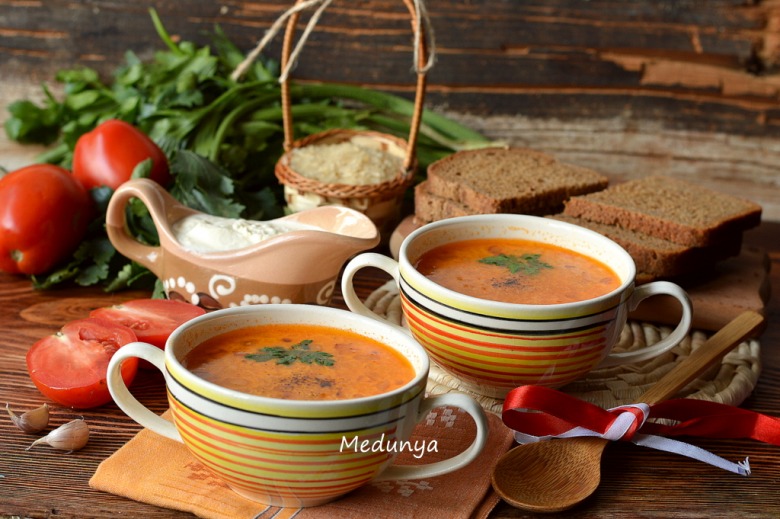 Ingridients
200 g.
100 g.
100 g.
150 g.
120 g.
75 g.
600 g.
120 g.
2 l
100 g.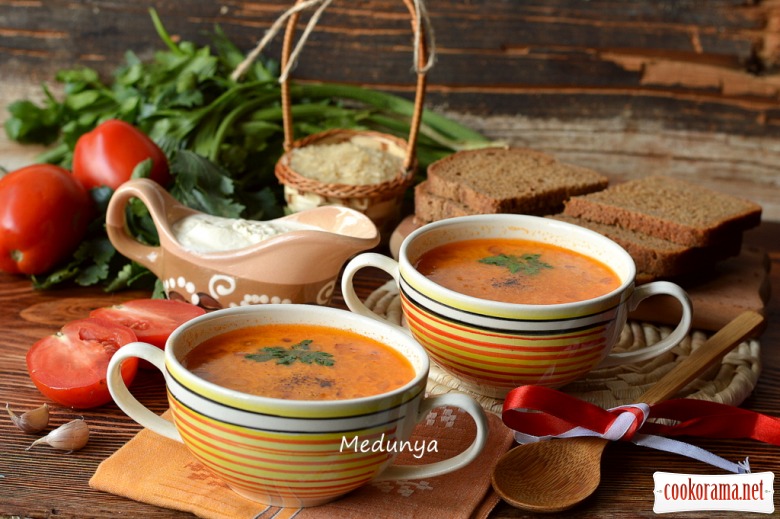 Tomato soup with rice – is one of my favorite soups. I had this love from chilhood. I do remember, that I had absolutely different tastes in childhood. I did not like soups and fried onions, which fill almost all the soups, that made me mad. Fried onion alone I loved very much, especially with gray bread. And that, which is added to soup (it softened in soup) – I hated it.
But Tomato soup always eat with pleasureAnd onion in it never irritated me.
We often ate this soup in summer, because it was cheap and allowed to feast such goodies even during the completely indiscriminate deficit all productsв. We grown by our own paesley, celery, carrots and onions. There was no problem to buy tomatoes. A bit of sour cream and handful of rice – and you get a ready tomato soup. So, try you to prepare such beautiful Polish soup – it`s very tasty.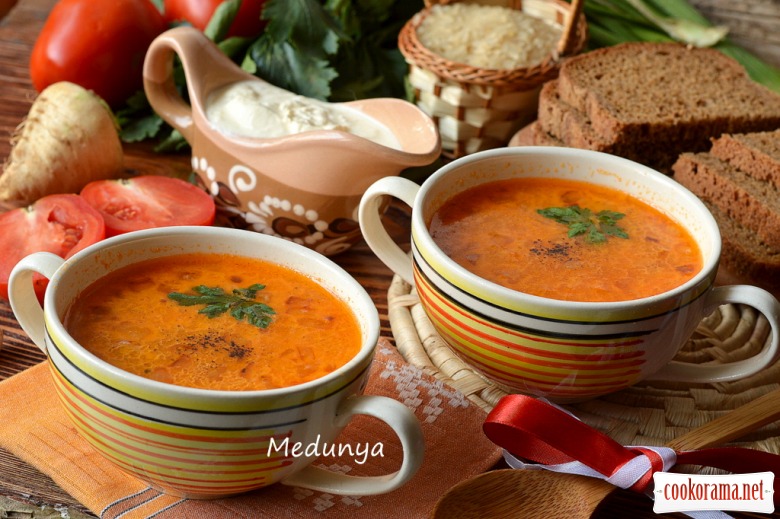 PREPARATION
For preparation of tomato soup we need celery, parsley root and leaf, carrot, onion, soup, rice, tomatoes, sour cream, salt, butter.
Wash tomatoes, cut in quarters, add 50 ml of water and tbsp of oil.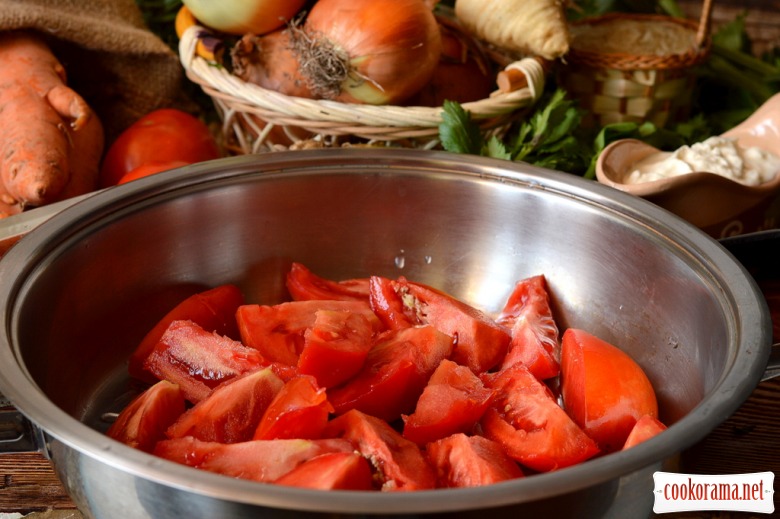 Stew on a medium heat, covered with lid for 4-5 min till tomatoes get soft.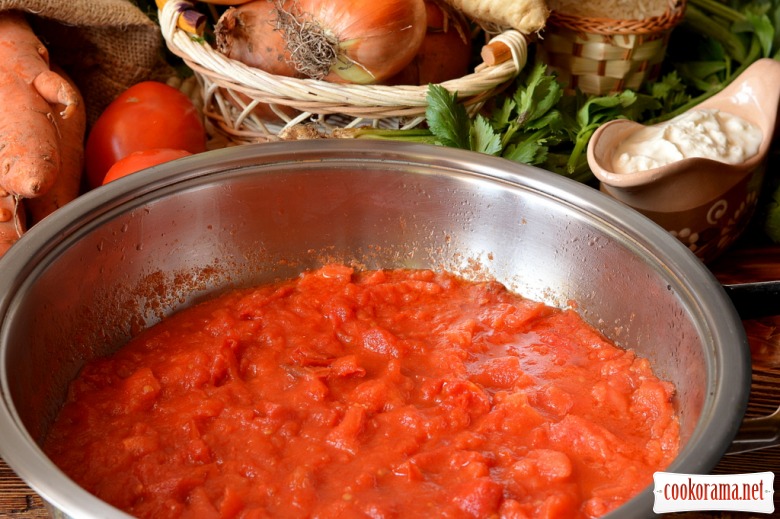 Rub tomato mass through a sieve.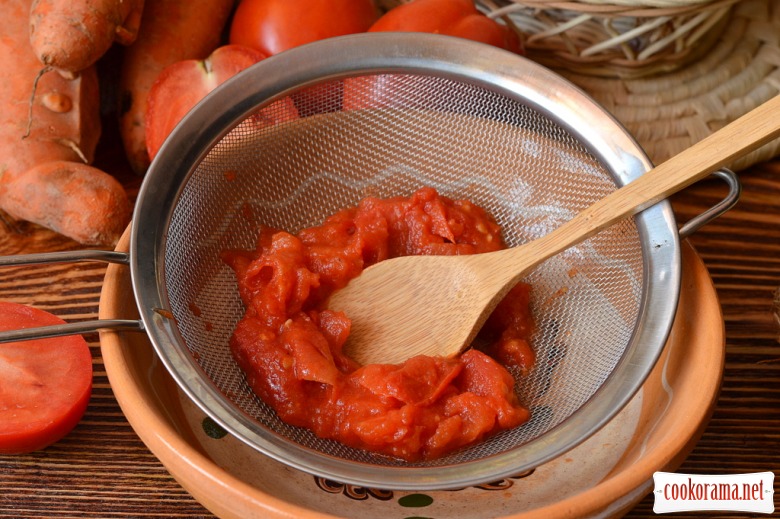 You should take 250 g of tomato puree.
Dice onion, fry with butter.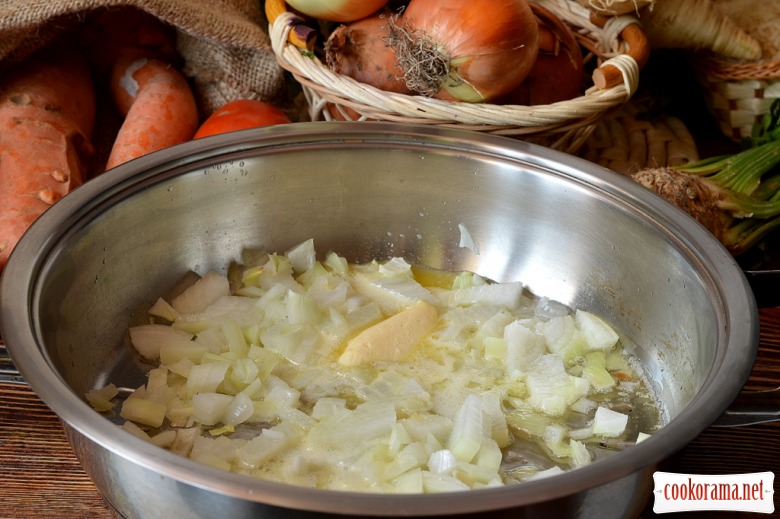 Do not fry for too long.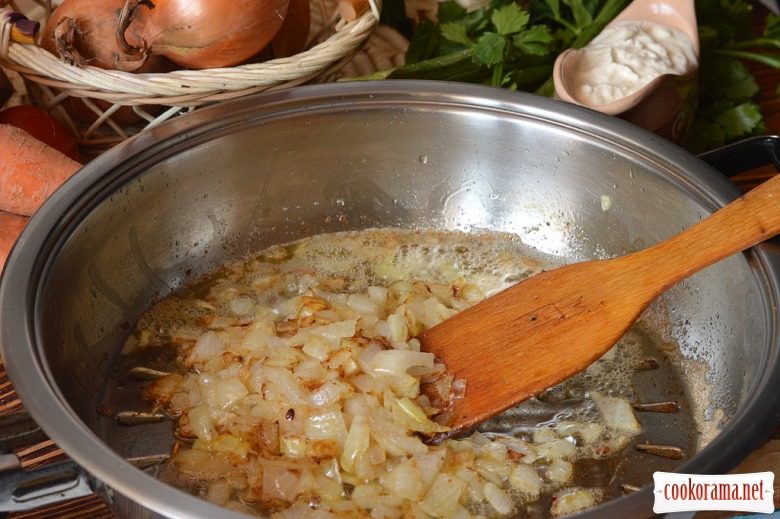 Wash carrot, celery and root parsley, clean them and grate.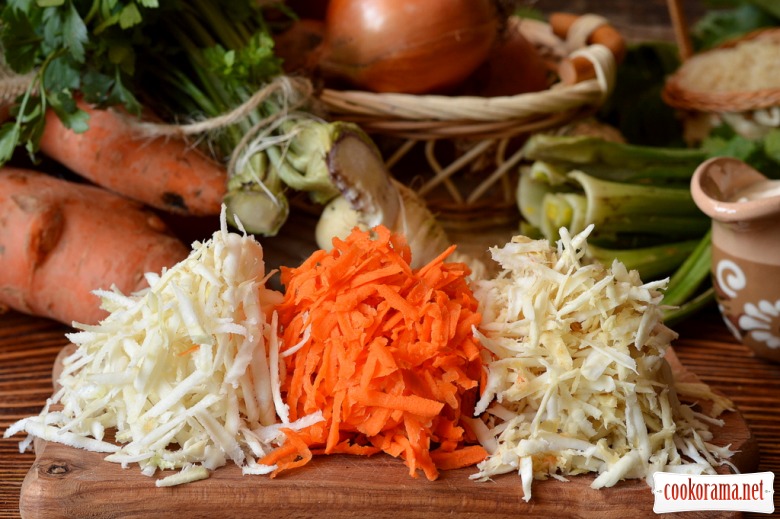 Pour grated vegetables with broth. When vegetables become soft – pour rice, and when it becomes soft –oion frying and tomato puree.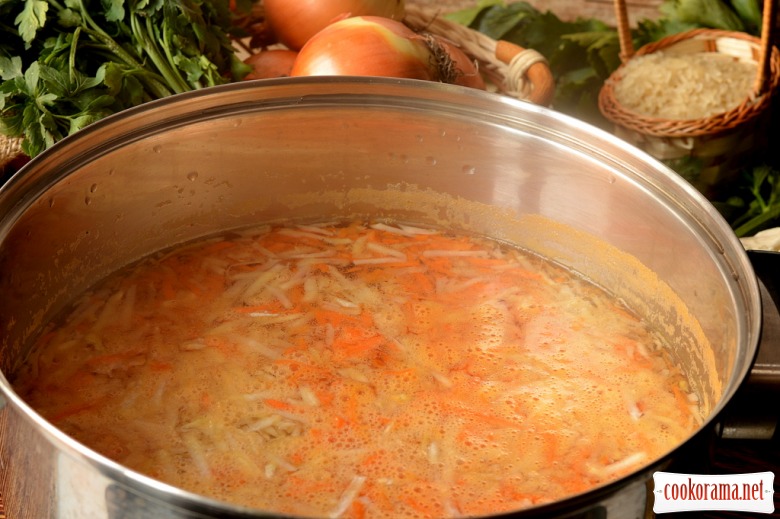 Mix sour cream with few spoons of soup.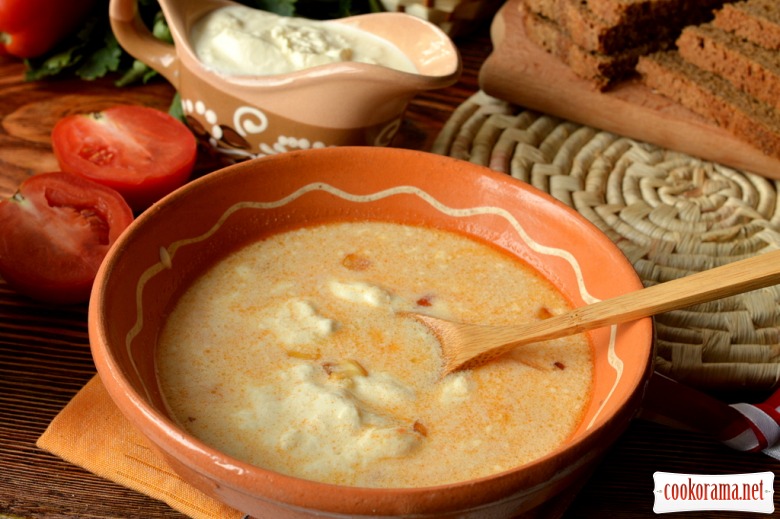 Pour sour cream mass to soup. Add salt and pepper. Bring to boil.
Serve plate of soup with parsley.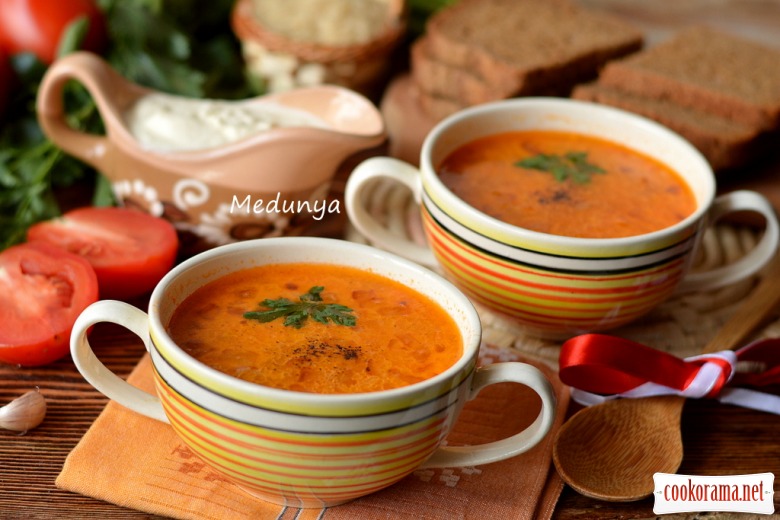 Bon Appetite!