Pumpkin soup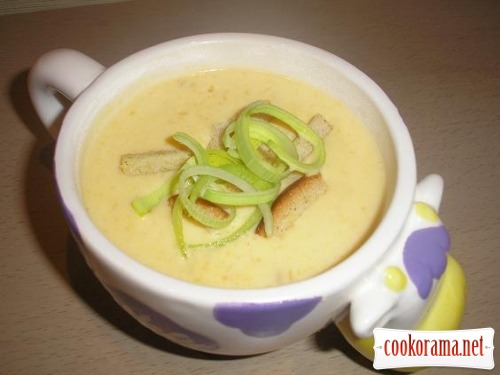 Ingridients
500 g.
200 g.
1 шт.
2 шт.
Preparation
Chop and fry onion in olive oil till golden color. You can chop not finely, anyway we`ll grind all in blender later.
Peel pumpkin and potato and dice them. Add 100 ml of water and boil over low heat for 15 min, periodically stirring.
Then cool, salt, pepper, add onion and grind with blender into puree.
Heat cream in a separate dish and pour in pumpkin puree. Boil soup for a few minutes.
Better serve soup with toasts, decorate with rings of leek.