Pumpkin-ginger soup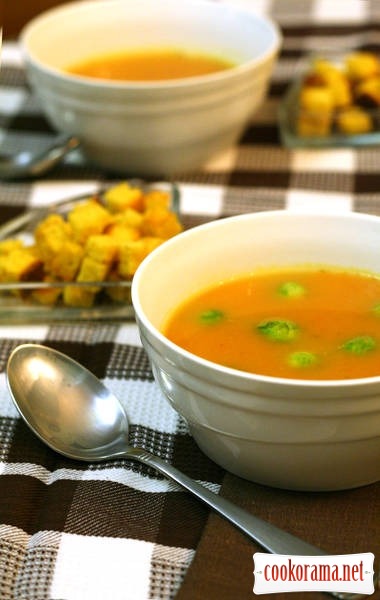 Ingridients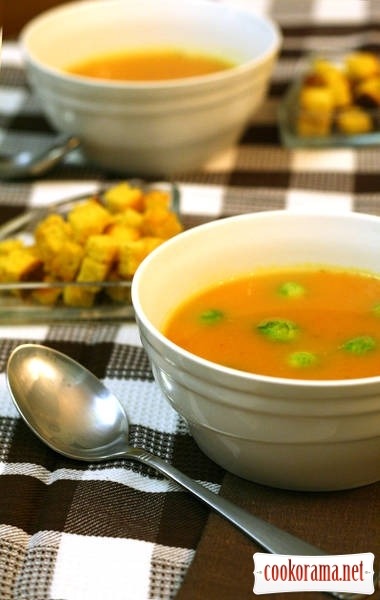 As for an amount can not say exactly,made everything approximetly, it is clear that more vegetables, the thicker is soup.

Preparation
Wash, peel pumpkin, carrots, Brussels sprouts, a sprig of rosemary, ginger.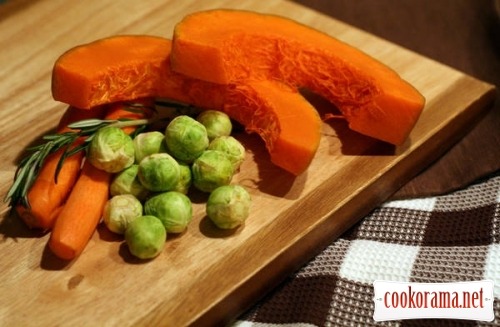 Cut (can be large but flat pieces) carrots, pumpkin, ginger, and fry 5-7 minutes over medium heat in a spoonful of olive oil.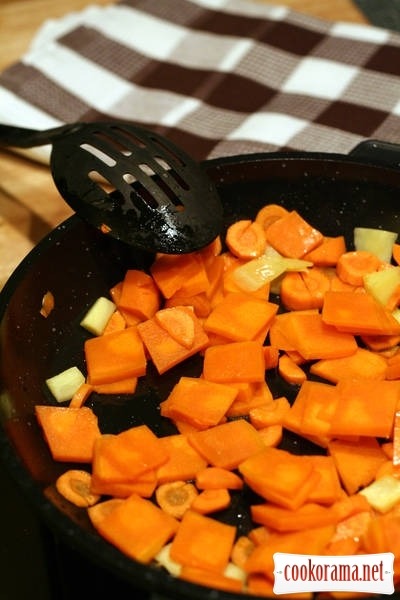 Then brought to boiling broth add vegetables, put a sprig of rosemary and cook on low heat for about 15 minutes, until they are soft.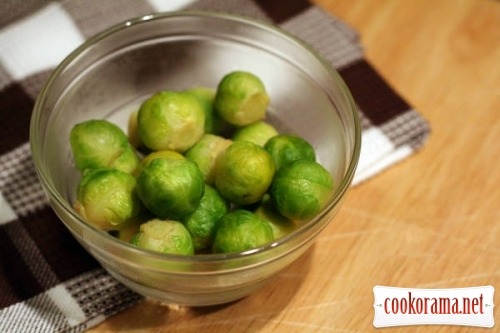 Her what you can do with cabbage. Boil it apart and put in soup whole (so beautiful — green on yellow). Or you can put it into the vegetables in the last 5 minutes.
We took out «bald» sprig of rosemary (leaves all depart from it) and grind the soup in a blender. Spread over the plates, add cabbage, if it left the whole, we present with crackers pumpkin bread, if you wish, you can add cream or sour cream.