Creamy pumpkin soup with bacon and croutons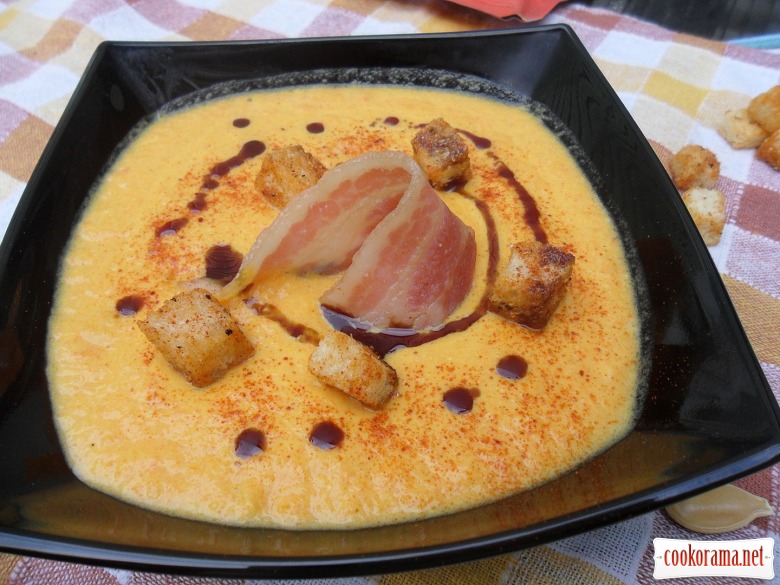 Ingridients
1 kg
100 g.
80 g.
130 g.
100 g.
400 g.
6 шт.
50 g.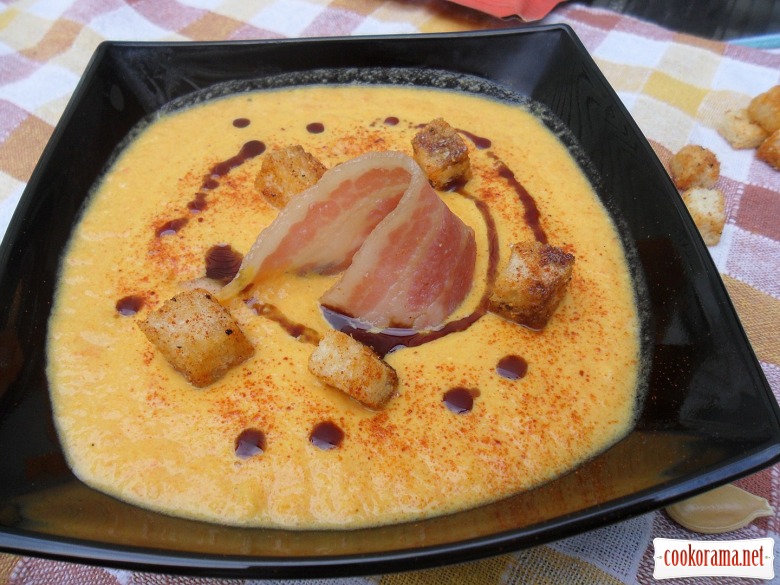 Preparation
Peel pumpkin, cut into large pieces.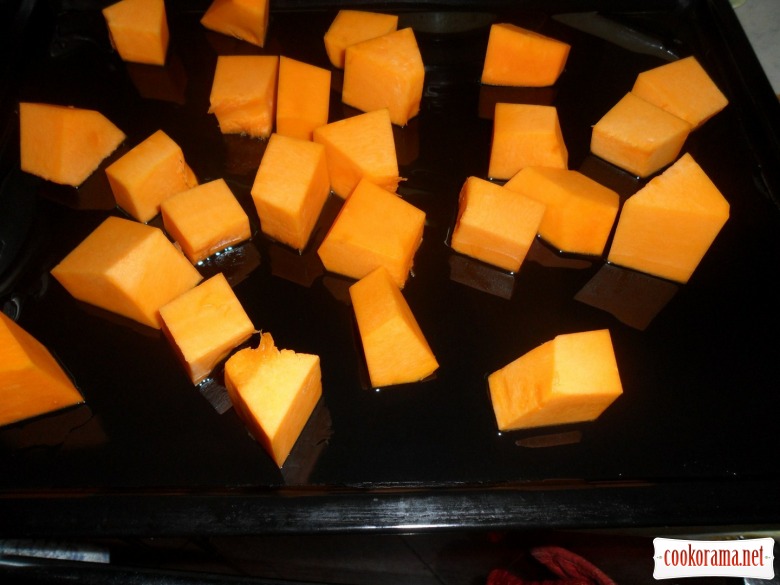 Put it on a greased baking sheet and bake in the oven for 30 minutes at 220℃. Cut vegetables into cubes or blocks, fry in a pan with a thick bottom.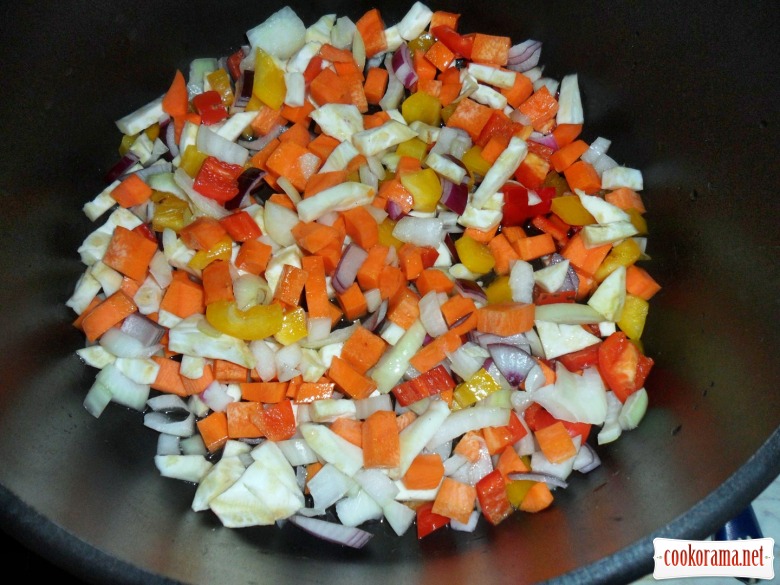 Salt, pepper. When the vegetables are browned, pour water (400ml.).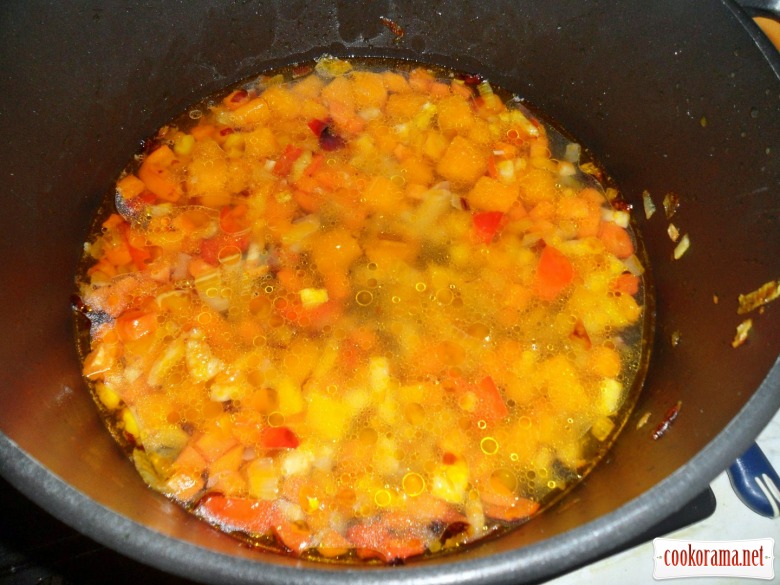 Add baked pumpkin, and process the contents of the pan with blender. Add cream.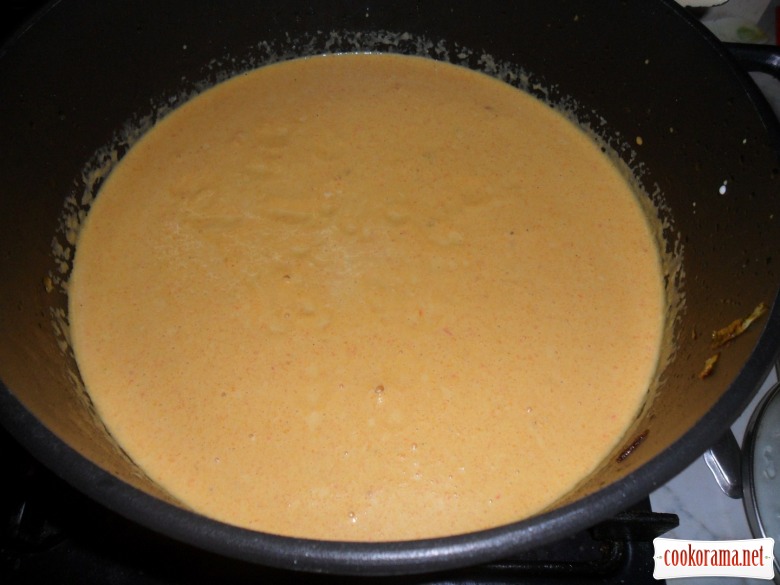 Check for salt once again, set on fire, give to boil and remove from heat.
Cut long loaf into cubes for the croutons. Dry them in the oven, then sprinkle with the oil and spices.
Fry bacon in a dry pan.
Pour soup into a bowl, put fried bacon in the middle, croutons, sprinkle with paprika and pumpkin oil.
Bon appetite!
867

09 November 2012, 15:21