Potato soup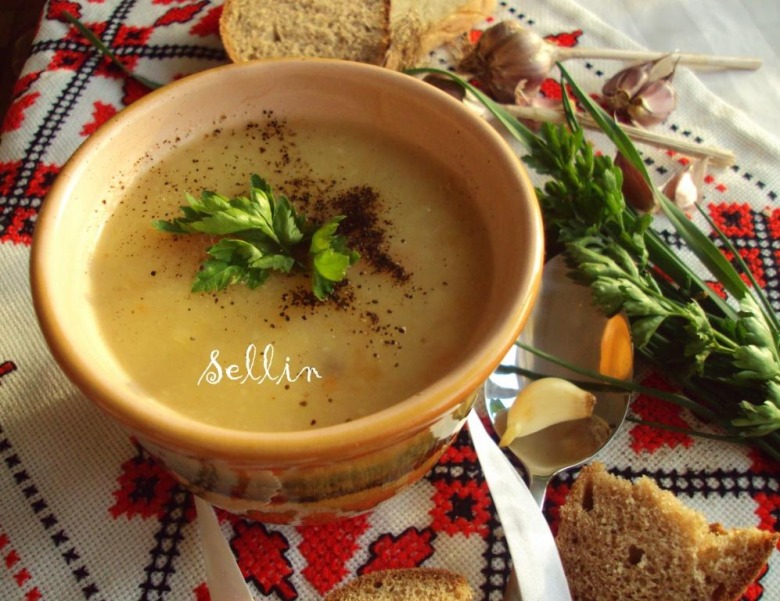 Ingridients
1 kg
2 шт.
2 шт.
5 шт.
1 шт.
4 шт.
2 шт.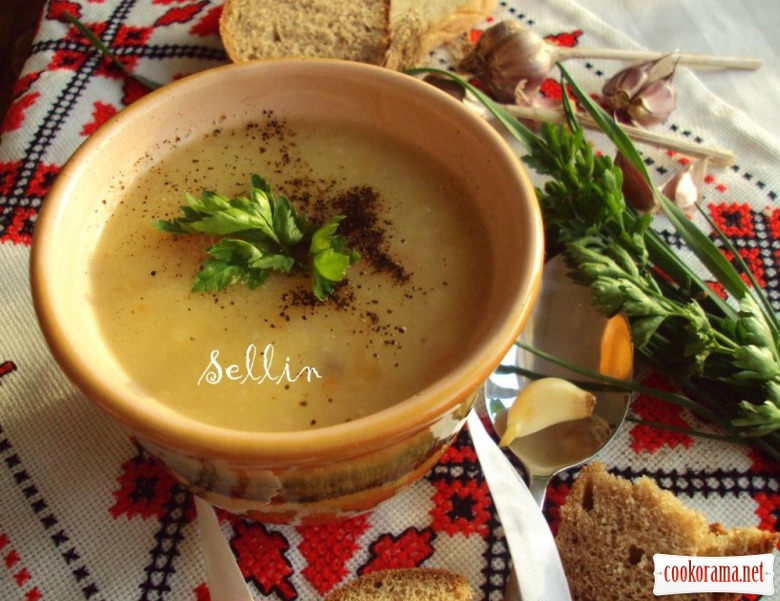 This soup cooked my grandmother, when I was a child


Soup is thick and nourishing with spicy garlic.

Preparation
At first, you can prepare vegetable broth (water, carrot, onion, bay leaf, pepper, salt).
Depending on the volume of your saucepan, you should peel potatoes almost full of it.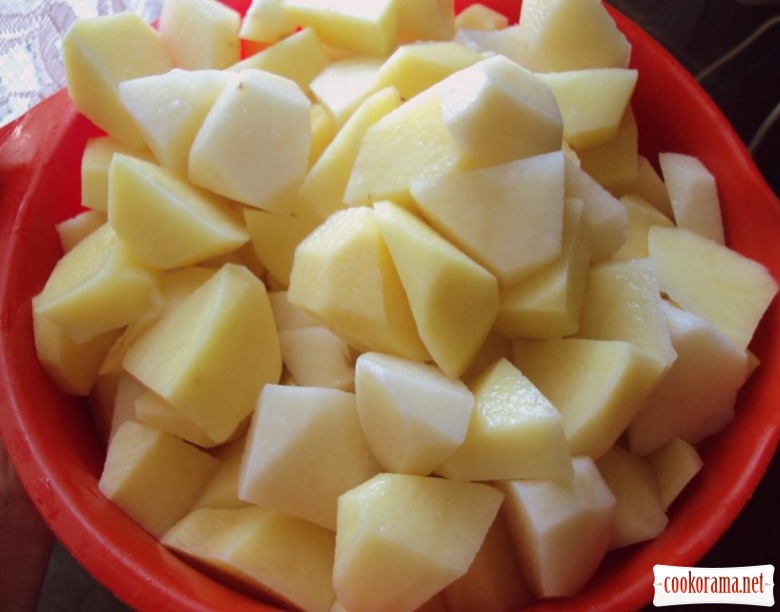 Boil in broth till readiness, when the potatoes begin to crash, use pestle to mash it well.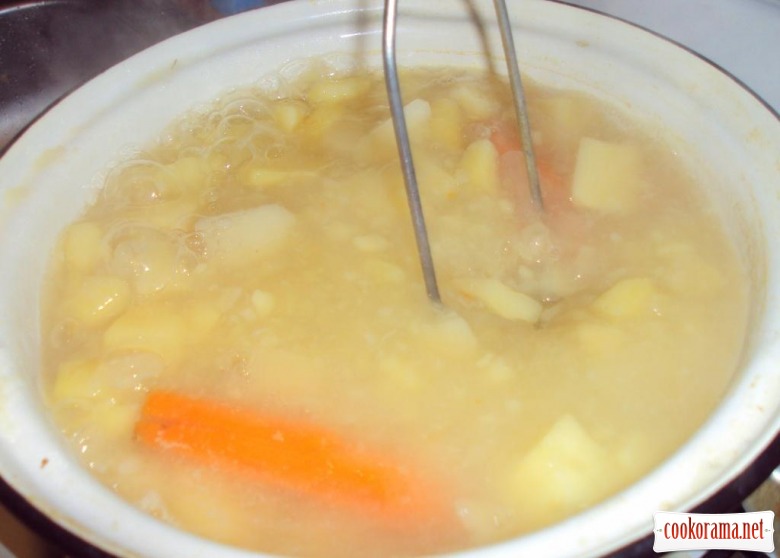 Make gravy-fry on oil 1 diced onion, add in soup.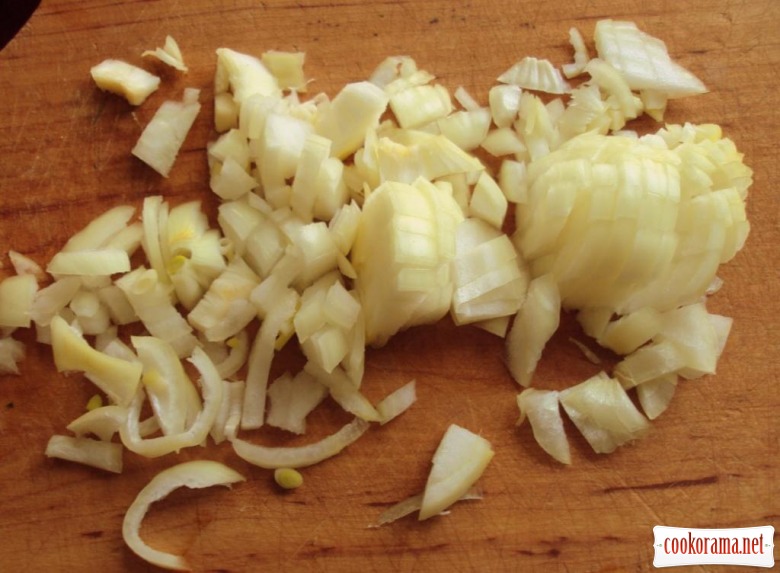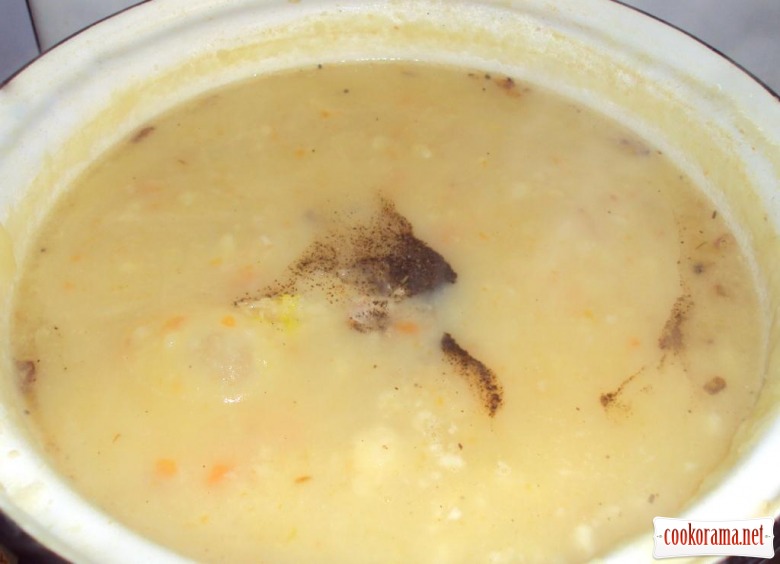 Add ground pepper and spicy garlic.
Wait for 1 min and soup is ready.
Serve with greens.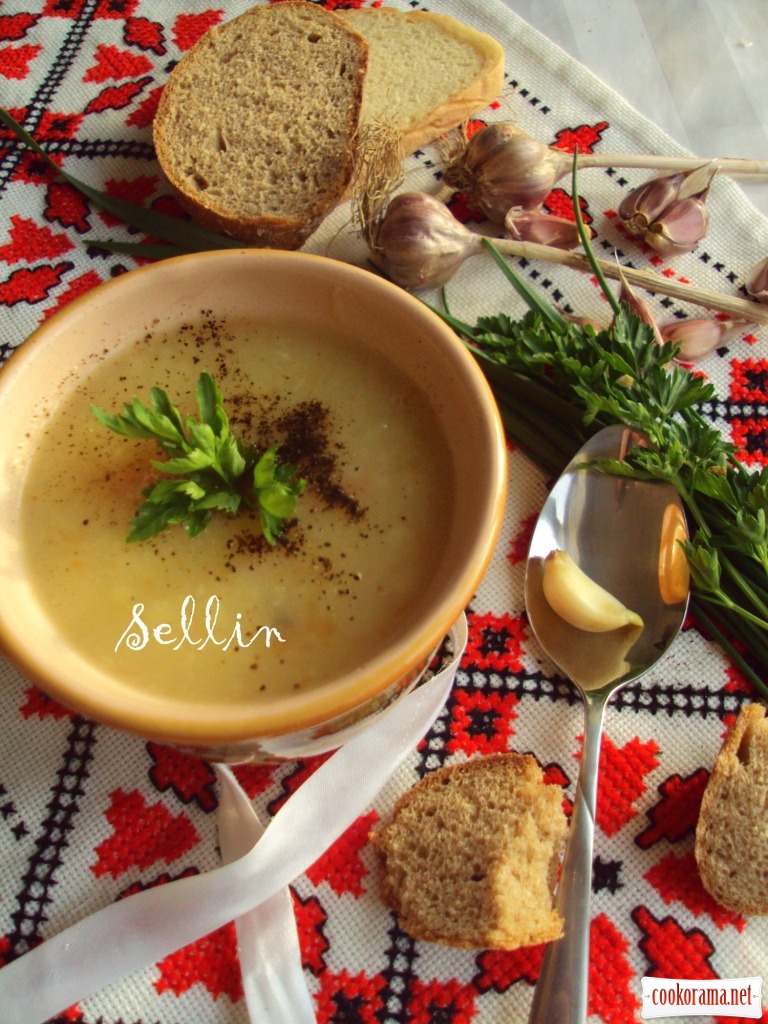 Bon Appetite!