Cream-mint soup with lamb and bulgur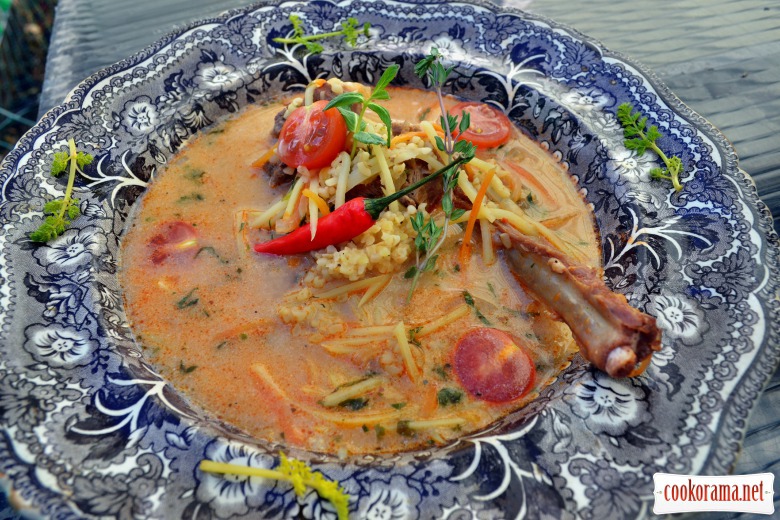 Ingridients
400 g.
200 g.
4 spoon
70 g.
50 g.
100 g.
8 шт.
1 spoon
10 шт.
7 шт.
Preparation
Pour lamb with cold water, add cut along and peeled onion, put over medium heat. Once water boils, reduce heat to low and constantly remove foam. Then put bulgur.
Thinly slice onion, grate carrot. Fry vegetables to semi readiness of carrot, add tomato paste, cook, stirring for a minute, pour some water, stir and add in soup. Add salt and pepper.
Add cumin and coriander to taste. Pour finely chopped cilantro and mint.
And now the main surprise)) Do not cut potatoes arbitrary, and grate on Korean grater in long strips. Add potato in soup, pour cream, turn the maximum heat on, and once soup begins to boil, remove it from the heat. Let potatoes stay in soup for 10 min and…
Bon Appetite!