Light soup "Merry ABC"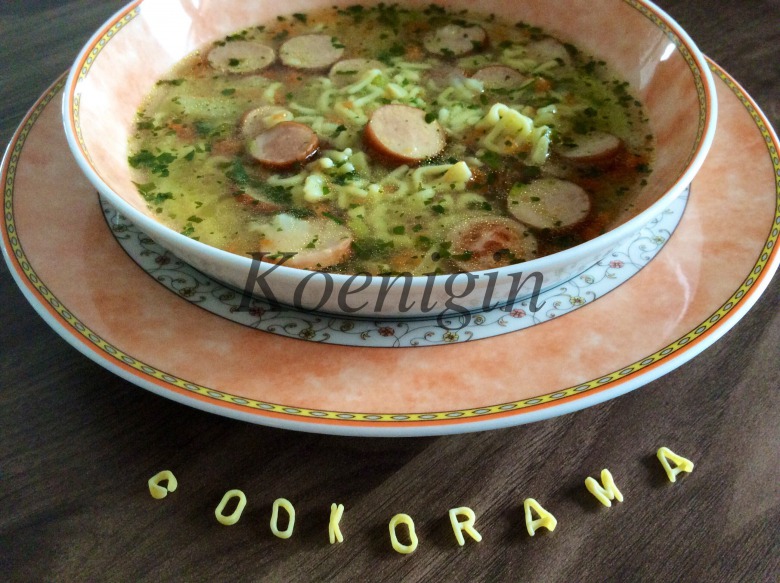 Ingridients
2 l
200 g.
150 g.
3 шт.
0,5 bunch
1 spoon
Recently I started to get fond of soups. Another very easy in preparation soup. Particularly tastes good for children.

Preparation
We need 2 liters of broth, but please do not use chemical cubes, especially if cooking for children. Boil the broth yourself. It's so simple. Boil water, salt it and put vegetables: onion, carrot, parsley or celery root, you can add optional peppers. Simmer for 20-30 minutes. Remove vegetables from the broth. Everything is ready. Cut sausage and green onions into rings.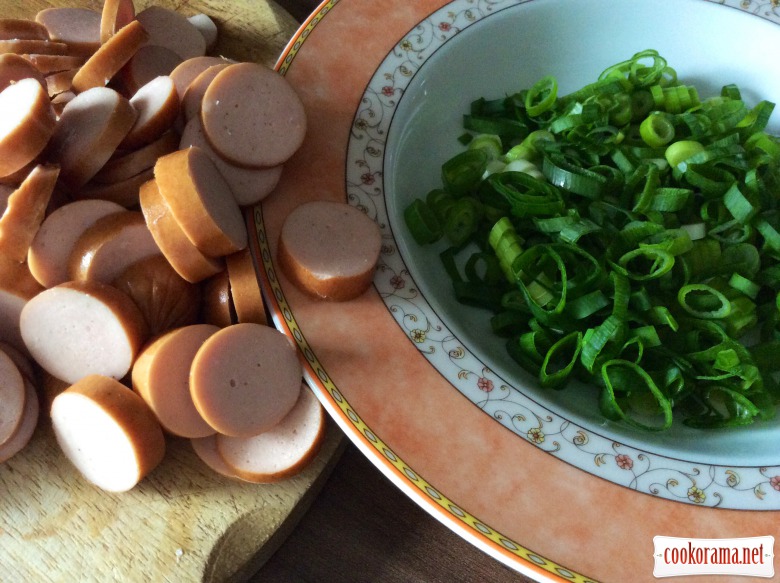 Heat in pan tbsp of oil and quickly fry sausages and onion.
Put in broth.
Boil for 5 min, add macaroni (of course, pasta letters do not affect to the taste of the soup, so you can take some other products, most importantly — small). I still add chopped boiled vegetables from broth. Hold the soup over medium heat for 5 minutes, add chopped parsley and turn off the stove.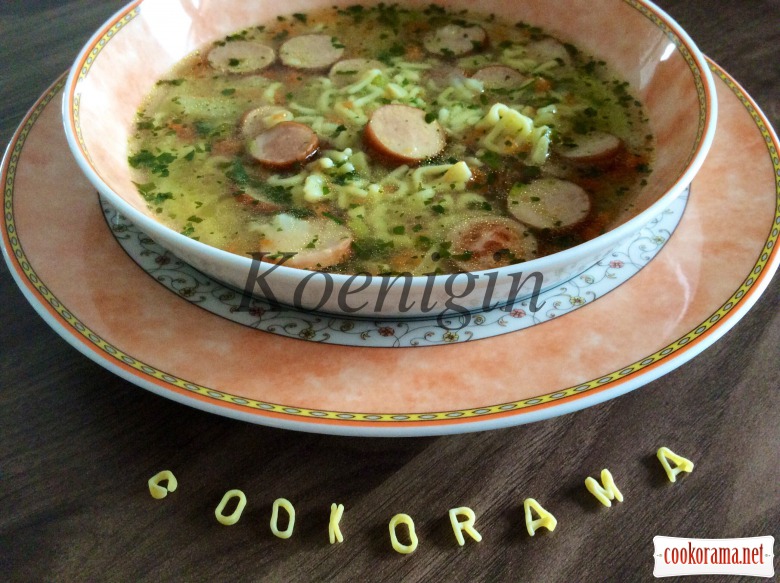 So you can eat and have fun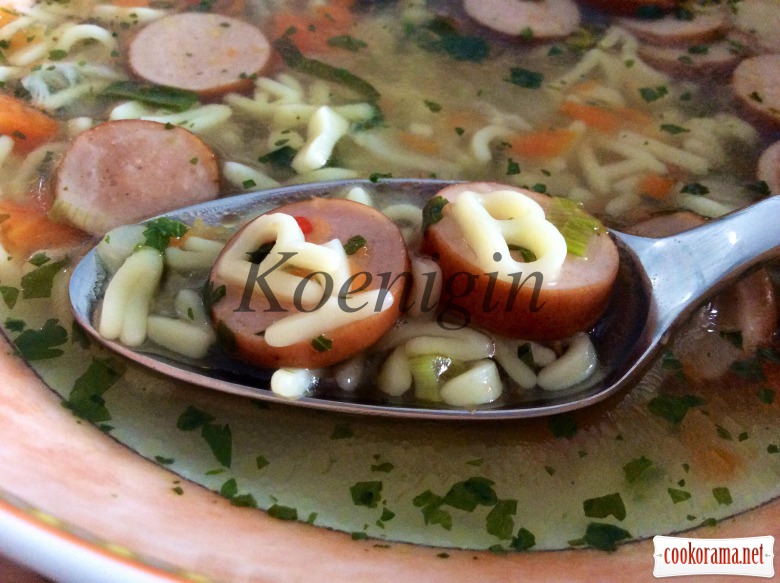 Bon Appetite!
1075

27 March 2015, 00:29